Preparation and Cleaning of Waterstones
1. Soak waterstone in water for 3 minutes.
* Do not use boiled water. Waterstones are pottery and they may be cracked by boiled water. (Fig.1)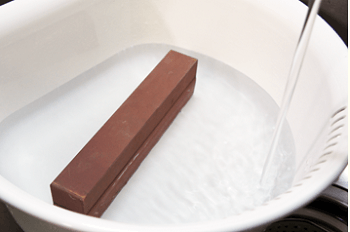 2. Keep the waterstone wet while you're sharpening.
Try to keep the waterstone wet by dropping water sometimes. Be careful not to wash mud-like liquid away; it's important because it works as abrasive. (Fig.2)
See this page for detailed process of sharpening knife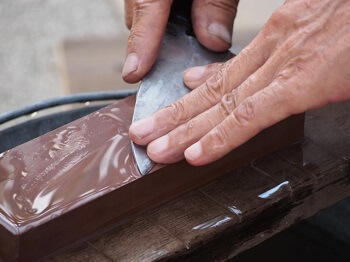 3. After sharpening, wash the waterstone by water and dry.
* Detergent is not needed to wash waterstones.
* It takes up to 2 days for waterstones to dry up completely. (Fig.3)
* If waterstones seem to be dent, flatten them with flattening stones. (See this page about flattening stone)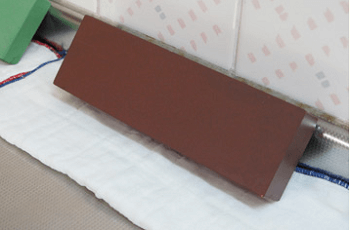 Related Pages
CONTENTS


PRODUCT CATEGORIES
Santoku Knife

Gyuto Knife

Petit Knife

Deba Knife

Yanagiba Knife