This is one of my favorite potteries made in Japan.
It's made in Kyoto.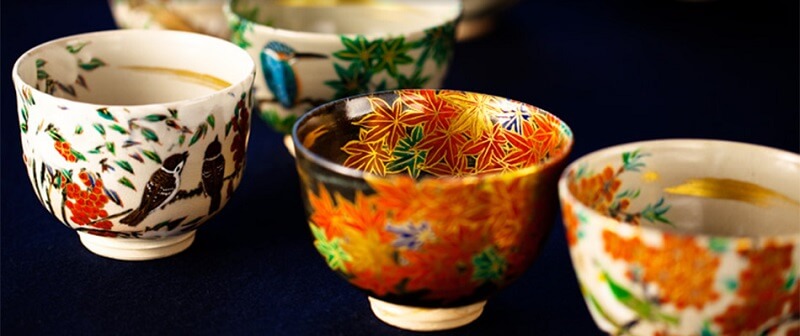 Kiyomizu-yaki is made in Kiyomizu in Kyoto.
Kiyomizu is located in east side of Kyoto city.
Most famous sight seeing spots in Kyoto are concentrated in this area.
You may remember name of "Kiyomizu" if you've visited Kyoto.
One of the most famous temples, Kiyomizu temple is also there.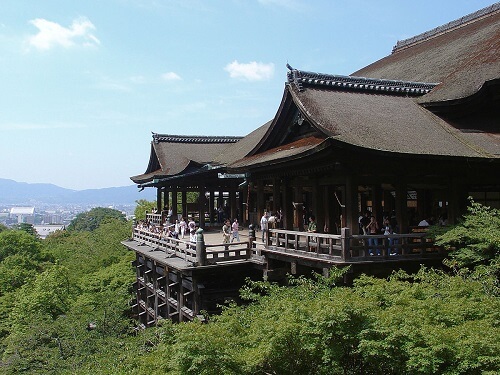 Still, several maker/artisans who make Kiyomizu-yaki pottery is there in Kyoto.
Ans the pottery is listed in the authentic traditional crafts list by Japanese government.
However, there's no clear characteristic for Kiyomizu-yaki pottery.
It's different from other famous potteries which have some kind of traditional skills/processes.
I heard from shop owner that many people ask "what is the characteristics of Kiyomizu-yaki pottery?".
But the truth is… none.
Having said that, Kiyomizu-yaki pottery has long history and been located in very center of the capital city of Kyoto.
So, Kiyomizu-yaki pottery may be able to be characterized as "noble" or "elegant", compared to the others.
In fact, you can find huge varieties in Kiyomizu-yaki shops from very expensive ones to affordable ones which you can use for daily lives.
I also got cups and dishes from Kiyomizu-yaki and using them for every meals.
If you're interested in Kiyomizu-yaki, you don't need effort to find shops.
You can just walk around Kiyomizu temple, east side of Kyoto city, or just go to gift shops in Kyoto.
You can find a lot there.
Although we've tried to sell there fantastic pottery in our shop, it may be difficult due to too much variations and their fragility.
Some Kiyomizu-yaki pottery, especially expensive ones, are delicate and not durable enough for rough shipping process to some countries…
It results in shock for our customers.
So sorry to say this but the best way to get best Kiyomizu-yaki pottery is to visit Kyoto and find one!
You must like them if you take them by your hands.
By the way, I found an interesting spot when I walked around Kiyomizu in the last day.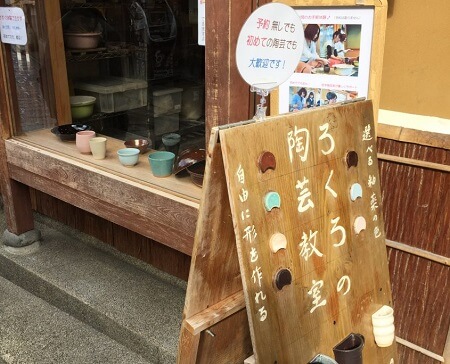 In this shop, visitors can experience actual pottery making from mud.
Shape your pottery with shaping machine (pottery's wheel), put drawings, then bake it to get your own Kiyomizu-yaki!
It seemed interesting and several visitors were trying there.
The shop was on the way to Kiyomizu temple, so try to find it if you're interested!
Have a good one.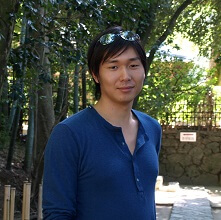 Author - Hiro
Lived in Kyoto in school days, I was impressed by profundity of history and tradition of the city. Had a job to join the three major festivals of Kyoto: Aoi, Jidai and Gion festivals. Love Kyoto and Japanese culture.
Manager of OrientalSouls.com, selling items of Japanese culture, tradition and craftsmanship. I'll introduce interesting information about Japan!