Today, OrientalSouls is proud to bring you the original artwork of one of Japan's great shodō calligraphers: Shūfū. Available now for free download, these works express the traditional beauty and aesthetic of one of Japan's oldest forms of visual art.
With these free downloads, we are providing you with printable materials to decorate anything from your favourite mug to entire walls of your home or office. With these files, you have complete freedom in how you apply these thoughtful, carefully drawn works of art – indeed, if you can think it, you can make it.
Nowhere else will you find this calibre of authentic, original shodō calligraphy available for free. So you won't want to miss out on this opportunity to get your hands on original, professional Japanese shodō artwork. Once you hear about the special artist we have teamed up with, you are to be even more excited about this offer.
About The Artist
Shūfū is a shodō calligraphy artist with an impressive pedigree. After graduating from the Japan Calligraphy Museum's official College Programme, she achieved the rank of 'Entrusted Artist,' the highest rank of the highest tier of the national museum's shodō certification system.
Recognized by the Japan Calligraphy Museum's executive council for artistic achievement, Shūfū's work has also been praised in the category of Buddhist sutra scriptures where she ranks amongst the nation's top-10 shodō masters.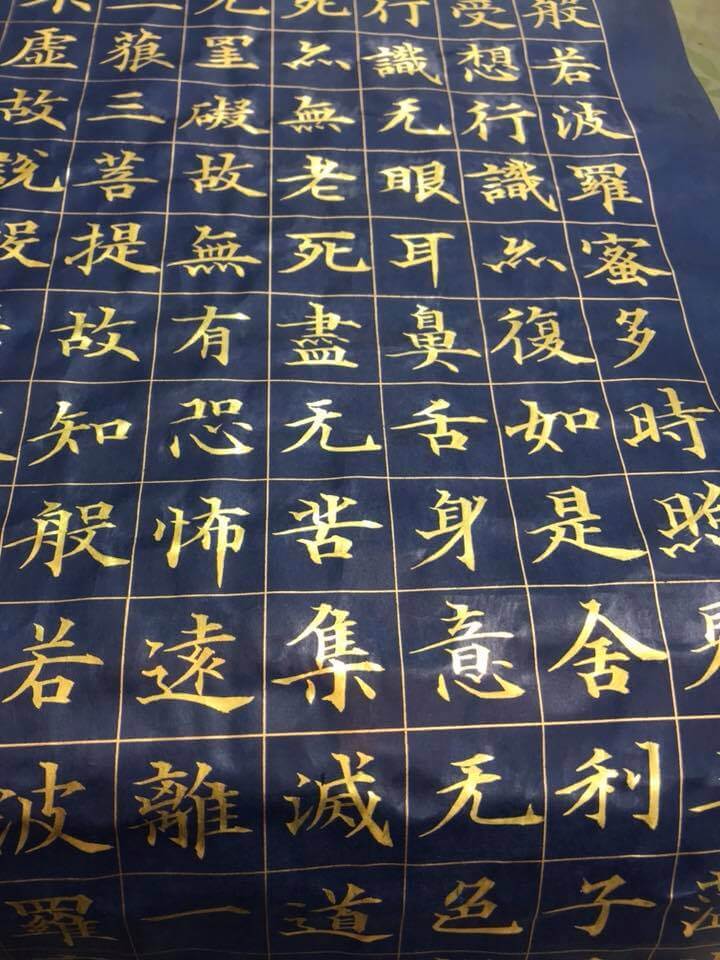 With a trophy collection larger than you can imagine, Shūfū's work has been singled out and recognized in competitions and exhibits throughout the country. In fact, appreciation for her work is not limited to Japan – she was selected for excellence at the Korea-China-Japanese International Shodō Exhibition.
Enjoy This Shodō Anyway You Like
With this authentic, hand-drawn calligraphy digitized and uploaded to OrientalSouls – all with the artist's clear consent and permission – you are now able to enjoy it almost any way imaginable. Custom T-Shirt printing is a service available online or with special inkjet printer packs at home, two options that would allow you to take the majestic brushstrokes of this shodō artist with you wherever you are in the world.
Here is just a sampling of the work available here for free download. (Please go to product page from the link at the bottom of this post)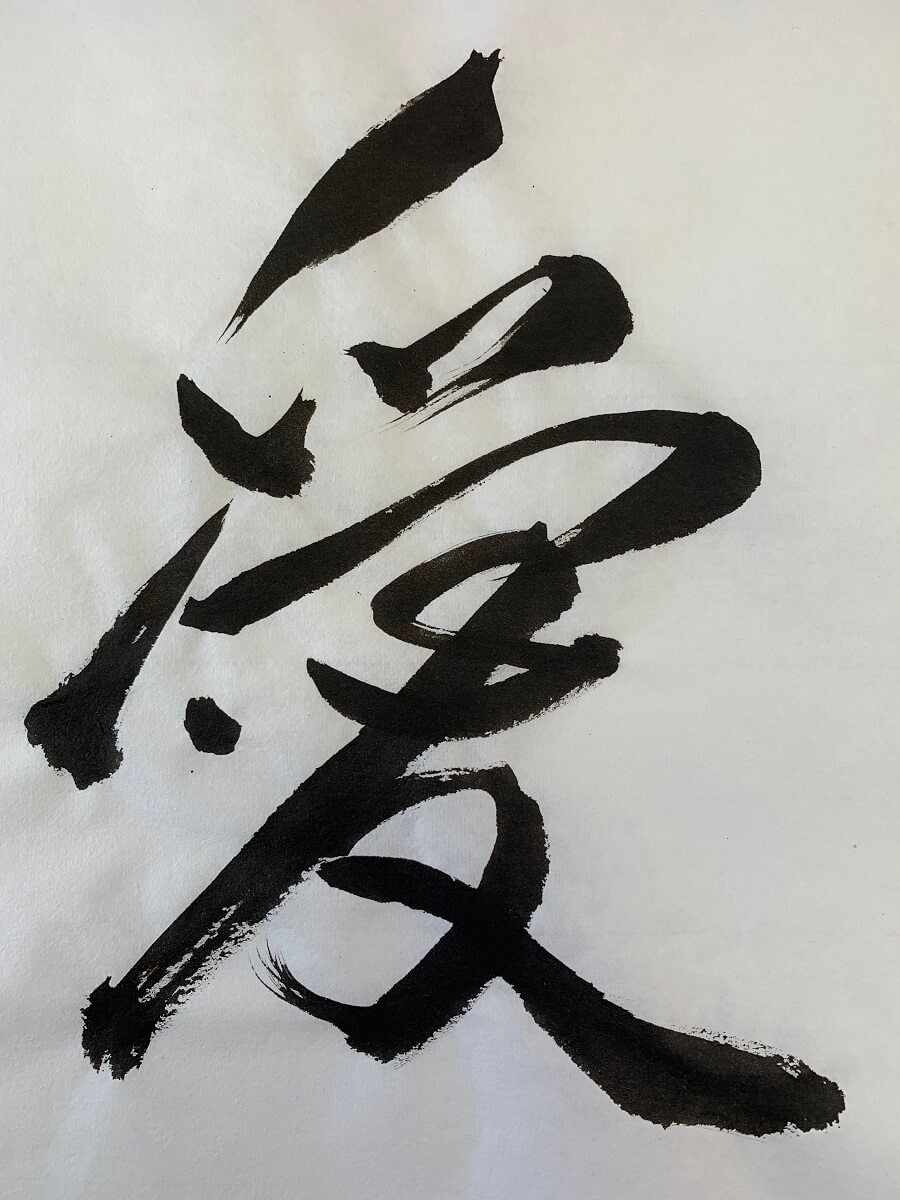 「愛」- Ai : meaning 'love' or 'affection,' ai is a classic subject for shodō artists throughout the ages. The beauty with which Shūfū has shaped this character brings to life the fluid, human nature of love.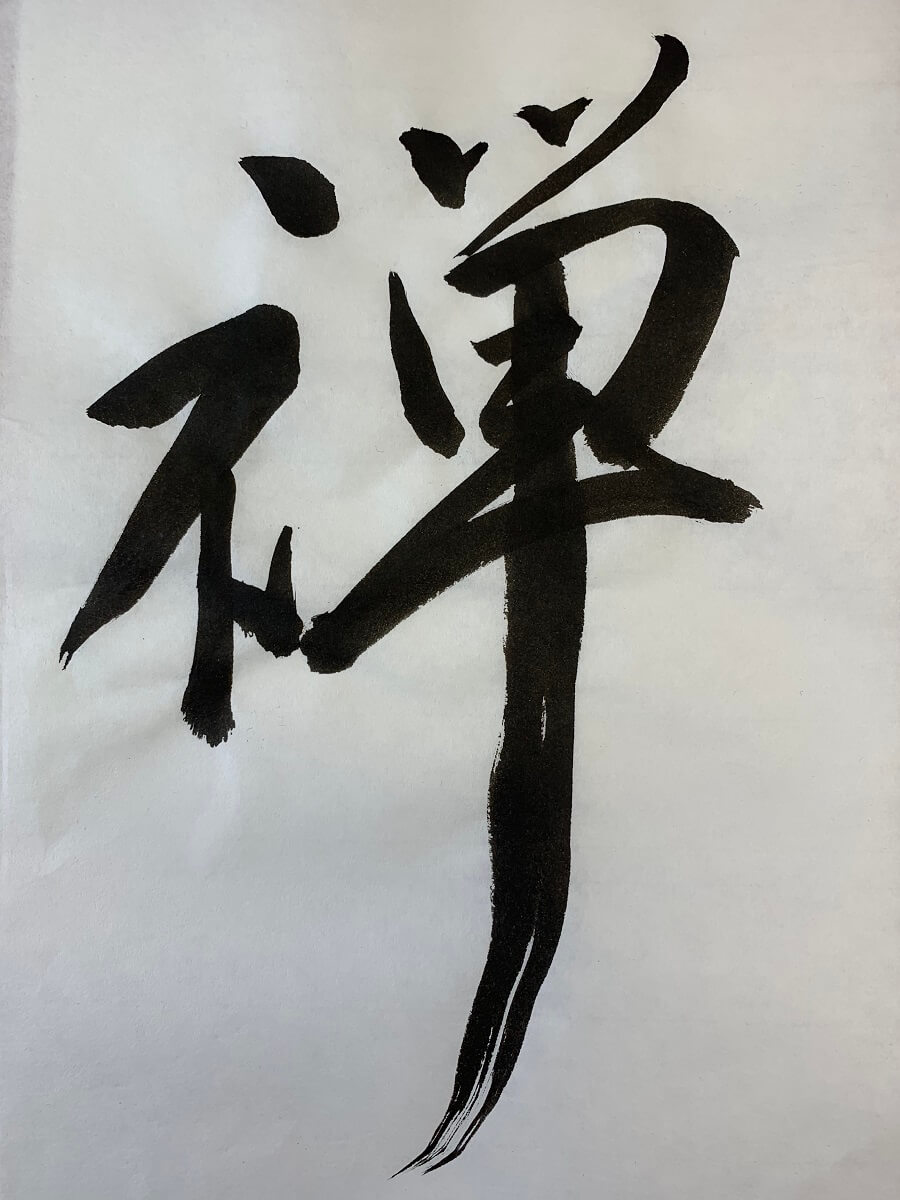 「禅」– Zen : Zen is of course a reference to the state of relieving one's mind and achieving relaxation and elevated levels of thought and clarity. A central feature of Japanese Zen Buddhism, this character can be said to relate to the very birth of the shodō calligraphy tradition, when it was used by monks to record Buddhist sutras.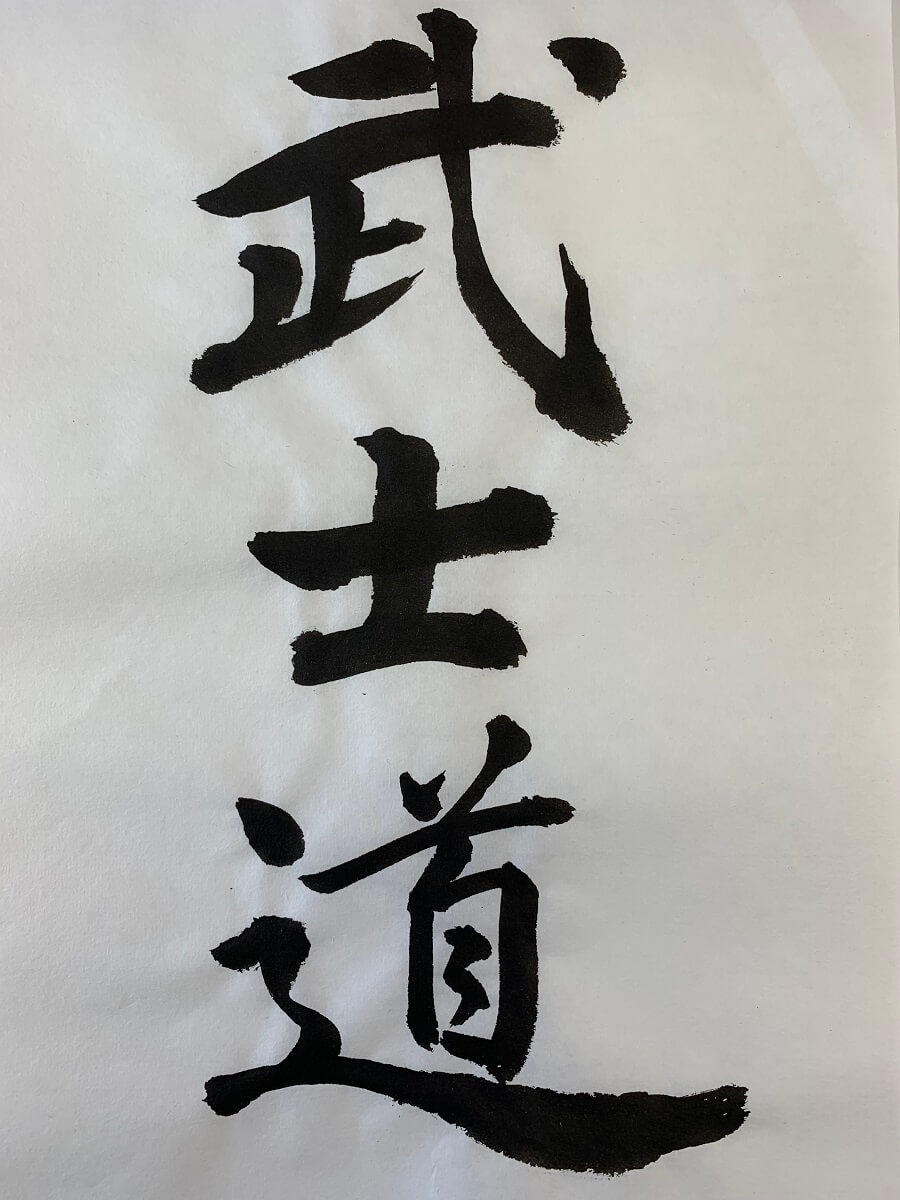 「武士道」- Bushidō : the 'way of the warrior,' a reference to the codes of chivalry and honour which regulated the life of Japan's ancient samurai class. Largely popularized as a phrase by the great Japanese intellectual Nitobe Inazō, bushidō is now a term well known to both Japanese and non-Japanese speakers alike.
Extra note: Just as the 'dō' in bushidō references the 'way' or 'path' of the warrior, so too does the 'dō' in shodō reference the 'way' or 'path' of the writer or letters.
Authentic Japanese Shodō Artwork: available for free download
And so, without further ado, I am happy to introduce your free download of master-artist Shūfū's three works of Japanese shodō calligraphy.
Please enjoy them and let their beauty remind you of the fluid humanity and life-like nature of languages and art.
Enjoy Free Download Japanese Shodō Calligraphy
You May Also Be Interested In...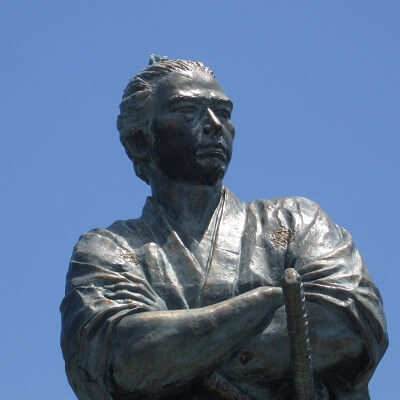 Author - Jay
In my spare time I enjoy watching baseball, tasting local cuisine, and exploring by road and rail. Having lived in several cities around the world, I have an appreciation for local as well as international histories and cultures. Excited by cultural and social exchange, it is my hope that this blog will help promote an interest in Japanese traditional wares and practises by introducing you to their history and meanings.