Sumi ink is a Japanese traditional ink mainly used for Shodo Japanese calligraphy writings. Sumi is made from the soot of pine branches selected from trees in the beautiful groves on the mountainsides in Suzuka region, followed by solidifying with natural gelatin called Nikawa. When you use Sumi ink bar for Shodo writings, dissolve it with water, take it with writing brush for calligraphy writing.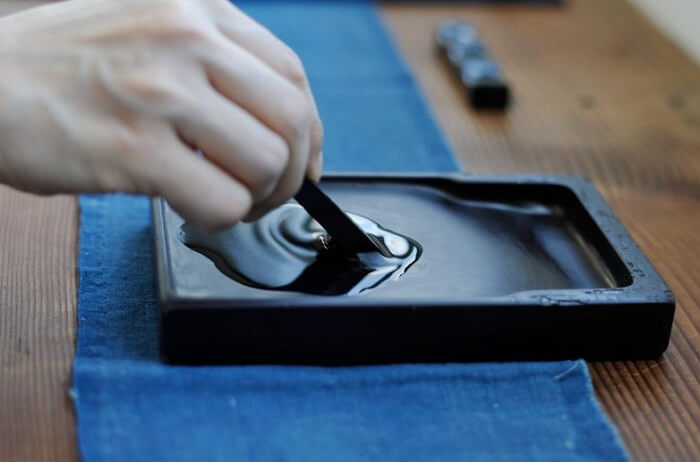 (Image: syoyu-e.com)
What is Suzuka Sumi Ink?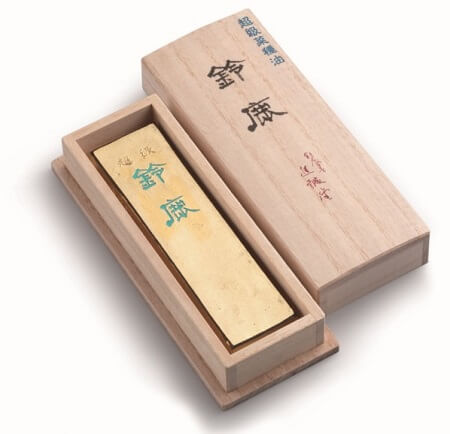 (Image: Aoyama square)
Suzuka sumi ink had developed not only for Shodo Japanese calligraphy writings but also for dying and/or writing family crest for cloths. Even recently, new product variations of Suzuka sumi ink has developed to fulfill demands to follow the current of the times. Excellent craftsmanship that kept for hundreds of years makes it possible.
Thanks to fine materials, appropriate climate and natural features of Suzuka region, Suzuka sumi ink products have excellent quality among all Sumi inks in Japan.
Features of Suzuka Sumi Ink
Geographic conditions, climate and natural features of the product center Suzuka region was fundamentally great for producing sumi ink. It has deep and sophisticated color, and it enables calligraphers to make harmonized written lines and bleedings. Of course, its texture is very smooth, which is an important factor for calligraphy writing, therefore it is loved by many calligraphers.
As time passes by, demands of sumi ink has shrined. So, Suzuka sumi ink has broaden its product lines by skillful craftsmanship, and it became to be used for carvings and other arts in addition to original usage of Shodo calligraphy writings.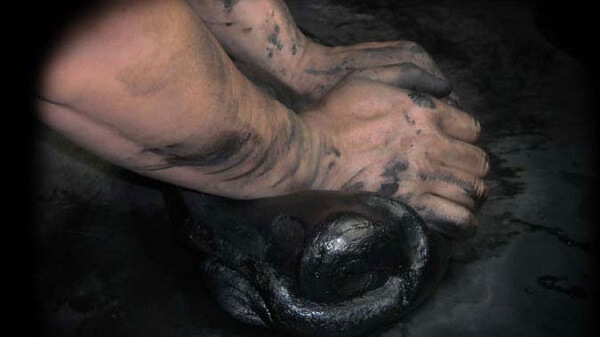 (Image: suzukazumi.co.jp)
About Colored Sumi Ink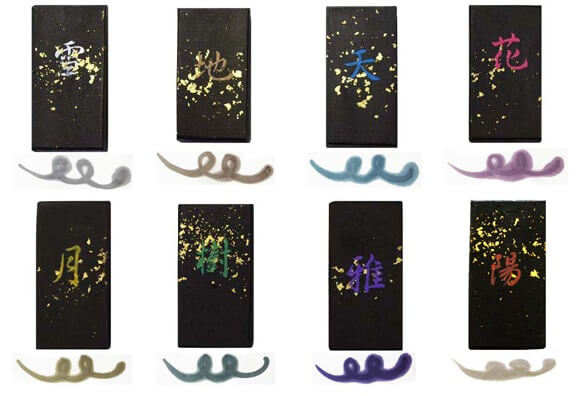 (Image: suzukazumi.co.jp)
Suzuka sumi ink has succeeded to develop colored sumi ink for the first time in the industry. As you may have seen in Japanese calligraphy, sumi ink is basically black. Suzuka colored sumi inks are, however, able to make it colorful. They contain sparky component in it, so they are used for Shodo arts, greeting cards, drawings and other artistic purposes.
You May Also Be Interested In...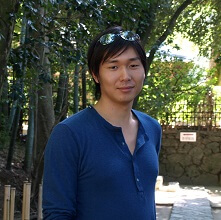 Author - Hiro
Lived in Kyoto in school days, I was impressed by profundity of history and tradition of the city. Had a job to join the three major festivals of Kyoto: Aoi, Jidai and Gion festivals. Love Kyoto and Japanese culture.
Manager of OrientalSouls.com, selling items of Japanese culture, tradition and craftsmanship. I'll introduce interesting information about Japan!