Nara is the place where writing brush making is started in Japan. The existing oldest writing brush is kept in Shoso-in, a stockyard of national treasures of Japan in Nara. These brushes are originally present to emperor Shomu in ancient Japan.
Most notable feature of Nara writing brush is its balance of elasticity and solidity. They are made by a traditional making technique called "mixing method" in which craftsmen mix as many as 10 kinds of animal hairs to realize the best balance. Understanding characters of hair of each animal, craftsmen make brushes by repeating trials and errors.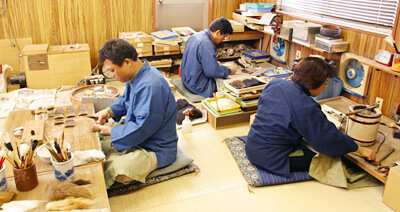 (Image: akashiya-fude.co.jp)
Nara Brush Making Started 1200 Years Ago
It was in 806 when Kukai, who became most famous calligrapher afterwards, brought back making technique of writing brush from old China. He handed its technique to a man named Kiyokawa, and it was the moment writing brush making had started in Japan. Soon after that, high class Buddhism priests started to use writing brushes. To respond their demands to write rounded shape Japanese characters, the mixing method was born. In the mixing method, advantages of different animal hairs are combined to make flexible but elastic brush head.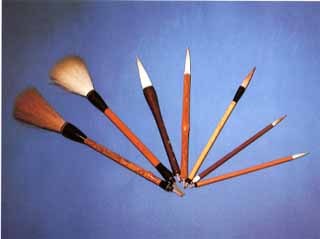 (Image: Nara Pref.)
Old Shop Still Making Traditional Nara Writing Brush Today – Tanaka Nara Brush Shop
Writing brushes made by Tanaka are made by traditional brush making method which gives highly sophisticated balance between flexibility and elasticity in brush head. Calligraphers instantly aware the differences as soon as they start using Tanaka's writing brush, by which they can write Shodo calligraphy freely.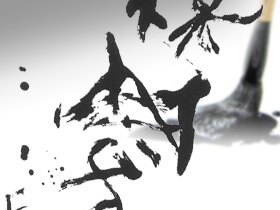 (Image: narafude.jp)
Tanaka Nara Brush shop holds workshops to promote traditional Nara brushes. You can experience final phase of making process in "Nara brush making process workshops", or you can ask just join their "performance of making Nara brushes" to see how their brushes are made.
Homepage
http://www.narafude.jp/files/fude_taiken.html
You May Also Be Interested In...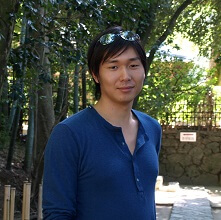 Author - Hiro
Lived in Kyoto in school days, I was impressed by profundity of history and tradition of the city. Had a job to join the three major festivals of Kyoto: Aoi, Jidai and Gion festivals. Love Kyoto and Japanese culture.
Manager of OrientalSouls.com, selling items of Japanese culture, tradition and craftsmanship. I'll introduce interesting information about Japan!