After long cold days, Spring is almost there!
A symbol of Spring in Japan may be "Sakura" cherry blossom.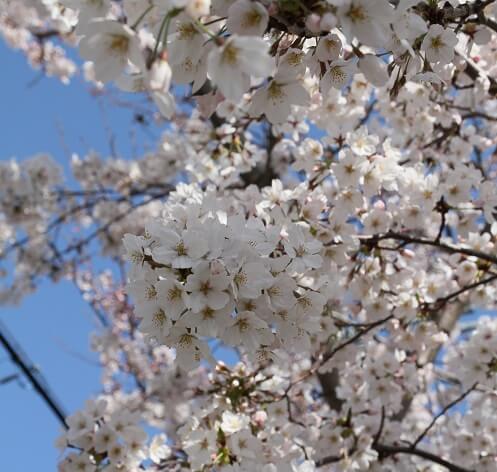 Japanese people love cherry blossoms very much.
We have planted them since long time ago.
Cherry blossoms begin to bloom in March/April, but their lives are short.
After a couple of weeks from its blooming, all flowers are gone and leaves begin to thrive.
When it comes to peak moment of blooming (i.e. 80% or more flowers are open), it's only a couple of days!
Further more, flowers gone in a single day if it rains on the day of the peak blooming moment unfortunately.
Therefore, the most important factor to enjoy cherry blossoms is the timing, not the place!
How to make sure to enjoy blooming of cherry blossoms?
If you are planning to visit Japan for blooming cherry blossoms, it may be a luck whether you can be there at its peak moment.
However, timing of bloom of the flower doesn't differ much from year to year.
In Kyoto, for example, Sakura cherry blossoms begin to bloom in the last week in March.
Meteorological Agency of Japan shows history of the day when cherry blossoms begun to bloom.
According to it, the X-day in recent years ranges from March 22 to April 3.
It can be assumed that you can enjoy the blooming during two weeks before and after the day.
In conclusion, you can "most likely" enjoy cherry blossoms in Kyoto from 4th week in March to 1st week in April.
Kyoto is one of the most famous place to enjoy cherry blossoms.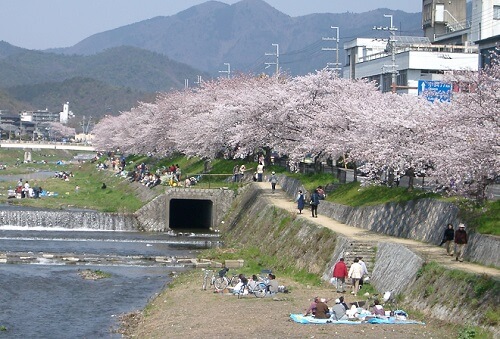 In Kyoto, you can enjoy cherry blossoms in so many places.
Some of my favorite places are Kamo riverside, Path of Philosophy near Ginkakuzi temple and Higashiyama area.
Another tip to enjoy cherry blossoms
In case you can't visit Japan at the short best season of cherry blossoms, don't worry!
There's still a way you can enjoy their peak blooming season!
You can simply visit another city/region of Japan.
Because cherry blossoms are sensitive to temperature, it never begins to bloom in cold weather.
And Japan becomes gradually warm from southern part to northern part.
So, the timing of cherry blossoms begin to bloom is very much different among cities/regions.
According to the data of Meteorological Agency, cherry blossoms in…
– the most southern part of Japan main islands, Kyushu, begins to bloom in the 3rd week in March in average.
– the most northern part of Japan main islands, Hokkaido, begins to bloom in the 1st or 2nd week in May in average.
– most part of the regions in between begin to bloom from the last March to the middle of April.
Therefore, you can enjoy blooming of cherry blossoms somewhere from the middle of March to the end of May!
Please refer to cherry blossoms forecast of the season, and you can find the best place to enjoy.
Have a nice trip!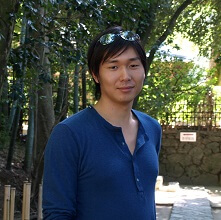 Author - Hiro
Lived in Kyoto in school days, I was impressed by profundity of history and tradition of the city. Had a job to join the three major festivals of Kyoto: Aoi, Jidai and Gion festivals. Love Kyoto and Japanese culture.
Manager of OrientalSouls.com, selling items of Japanese culture, tradition and craftsmanship. I'll introduce interesting information about Japan!