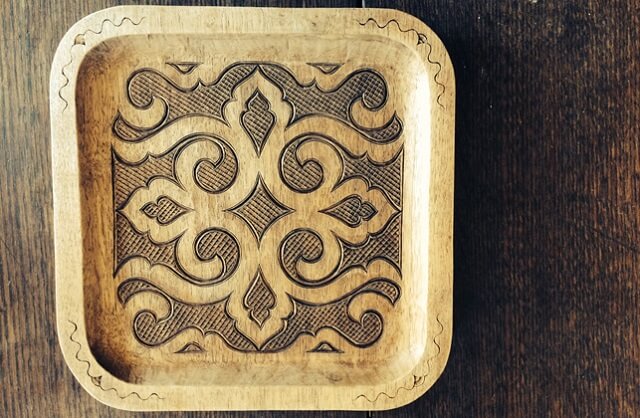 (Image: Japan Traditional Crafts Week)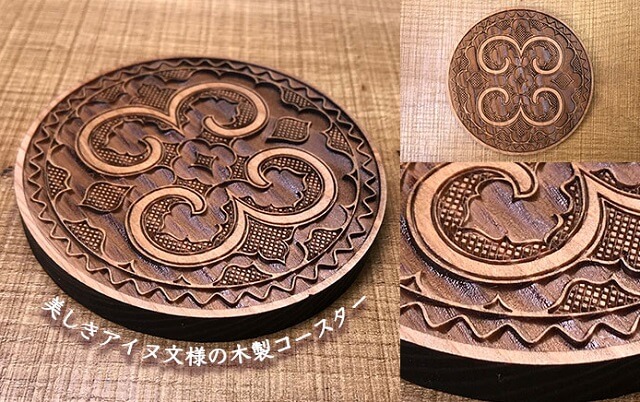 (Image: Rakuten)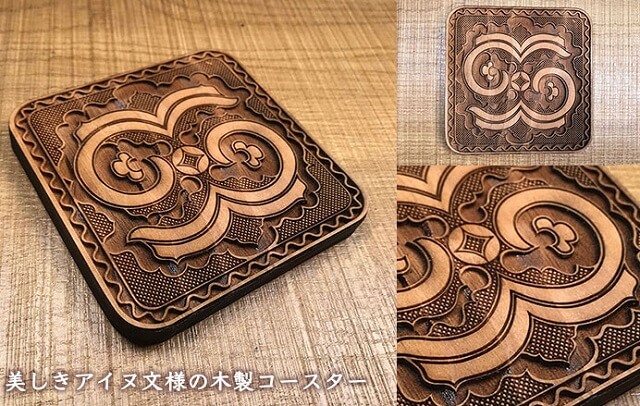 (Image: Rakuten)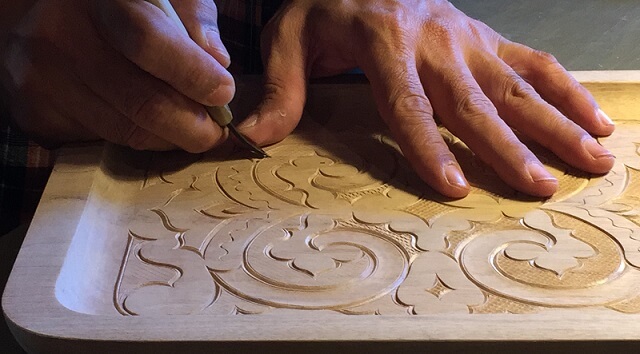 (Image: Aoyama Traditional Crafts Square)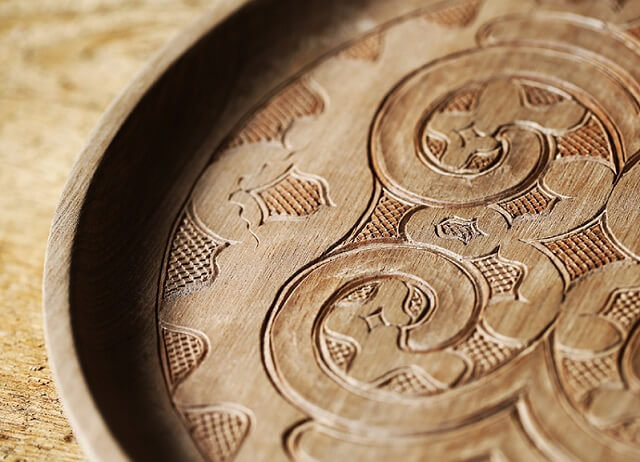 (Image: T-Site)
Nibutani Ita (二風谷イタ) is wood carving tray which is made by Ainu people who lives in blessing nature surrounded by rich forest, river, and sea. What distinguishes from others about Nubtani Ita is the carved design. In Ainu language, "Moleonoka": a spiral pattern, "Aeunosha": a spiky patter, and "Shikonoka": a pattern like eyes words are combined to form a beautiful Ainu style pattern. Additionally, "Ramramnoka": scales carving is always used for filling gaps in the pattern up in Nibutani Ita Trays.
Ainu People Have Lived With Their Gods
Since Ainu people live in a place surrounded by incredible nature of forest, river and sea, they consider themselves live with the gods; they called animal and plants "Camui" and considered as their gods.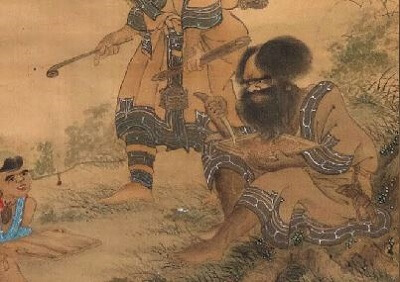 They very carefully carve trees, for creating tools, without completely cutting it into small pieces while applying shape of trees and age rings. And abstraction pattern of excelling evil is carved on the handle and mouth. In Nibutani Ita, carving design is more important rather than rasping or painting. Old used and smoked tools have very unique special color luster.
Nibutani Ita: Connecting Tradition Into Modern Time
Saru river flows through Nibutani of Toba town, Saru-gun, Hokkaido. It is blessed with rich forest resource. Cultural exchange and communication with other areas are active. Decorated by patterns tools of everyday life considered as a honored souvenir from Edo period. Nibutani Ita have started a spark of light into traditional wood carving inherited from time to time. In Ainu language, "Ita" means tray, and originally it is designed to carry vessels, however it has started to be used for serving food as dish/plate soon after.

(Image: Kyoto Women's Univ., Kajiwara)
It is said that tray is curved by using penknife (Makiri) in old days. Once, penknife was an important tool and everyone including men and women were always carrying it. When an Ainu man propose marriage to woman, he made penknife by himself using his sensibility and skill and send to her as a gift. Ainu people carved beautiful patterns even on the penknife and handled it carefully to symbolize for making beautiful patterns by using it.
Makiri: Ainu's knife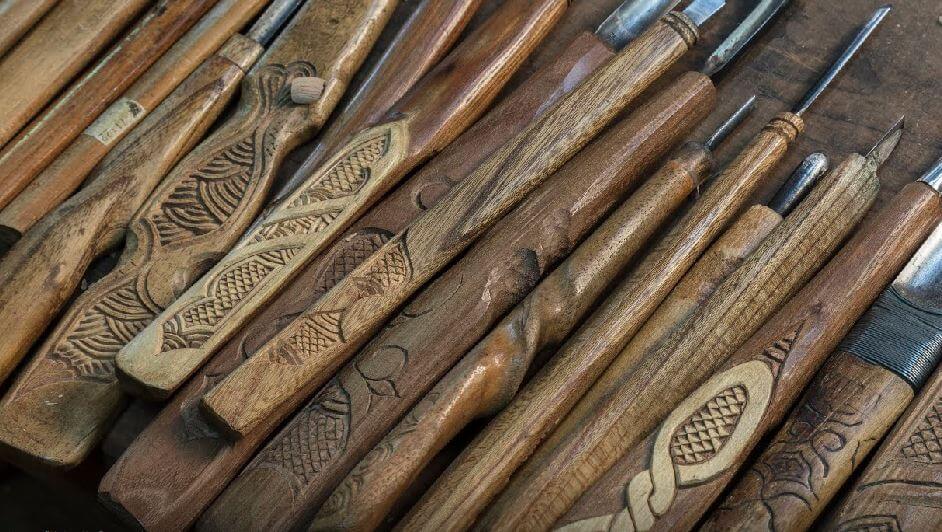 (Image: Kyoto Women's Univ., Kajiwara)
Beauty of Patterns
Ainu wood carving uses an abstract pattern expression instead of concrete so that devil does not appear. Softly curved pattern like a flow of river (Moleonoka), a pattern like plant's thorns (Ausushinooka), and a pattern like central rhombus eye (Shikunoka) have been used for carving traditionally. You can get infinite expression within one piece by changing combination of patterns.
Nibutani Ita's specialty lies in first, large patterns engraved with gaps and second, scales carving (Ramramnoka) has been used to fill those gaps. There is a certain rule in direction of scales carving, and also advanced techniques are necessary to carve lines at several millimeters of order for making beautiful pattern.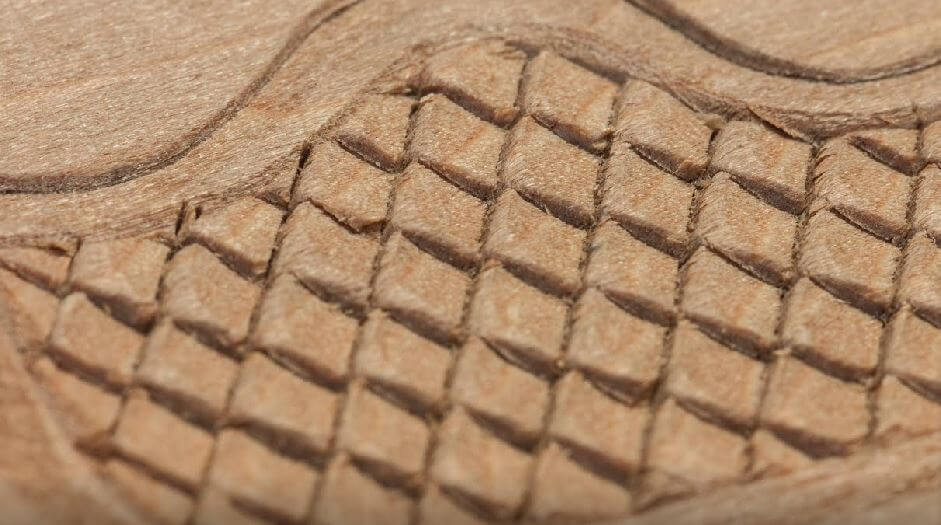 (Image: Kyoto Women's Univ., Kajiwara)
Let's introduce several products of Nibutani Ita Trays below.
Nibutani Tray (Round)
Reproduction of Ita made by Master Kaizawa Utrendtuku (1862-1914) in Meiji-Taisho era. It is made by Mr. Toru Kaizawa, grand child Master Kaizawa, and it is one of current masterpeices. The pattern carved in wig tree is soft, and each delicate scales carving pattern has rounds which showes a very smooth flow like real scalp.
Nibutani Tray (Square)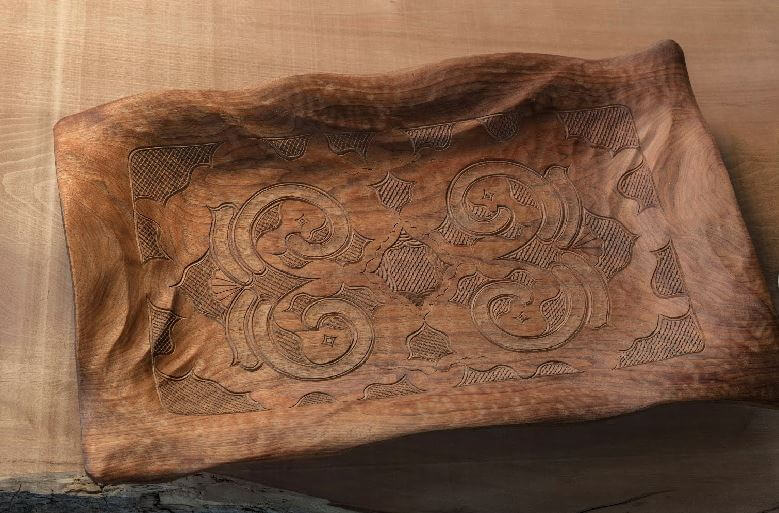 Nibutani Tray that looks like a spread cloth it is made by carving walnut tree. Mr. Kaizawa thinks that only imitation is not enough to continue tradition or it discontinues. So he try variety of wooden sculpture expression like three-dimensional sculpture of animals/plants such as insects and bears, and also "tree cloth" which graphically express cloth with wood carving.
Nibutani Morning Plate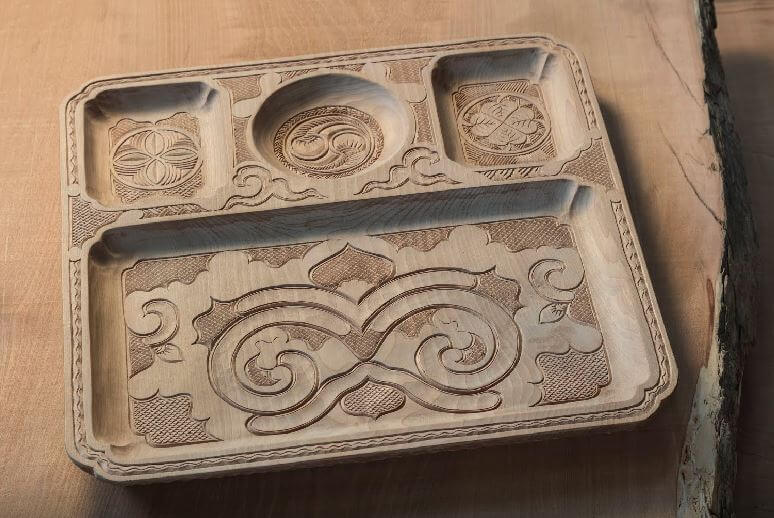 In subdivided topic, "Tray for child", which is made from Katsura tree, can be used for putting foods separately. It is a kind of Nibutani Ita, and each hollow are carved with curved circular chisel which has been adjusted to thickness of the tray.
In Conclusion
Ainu people's life style and culture comes from beautiful nature surrounding them and it's every fascinating feature are poured into Nibutani Ita. Nibutani Ita can show spiritual relaxation, religious feeling and beauty at the same time in my opinion. Only carving has been used makes it so special. No painting and no rasping. And Nibutani Ita uses only one piece of wood without connecting/sticking small pieces.
I think it will be worth to looking it when visiting in Japan.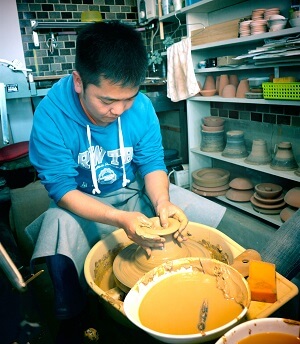 Author - huchka
I am from Mongolia and studying abroad in Japan since 2007. Currently, I am living in Osaka and studying at Graduate school of Information Science and Technology, Osaka University. I have always fascinated about Japan product's quality in so many different levels, especially in deep specific fields. Also, Japan has very interesting long historic and traditional culture and it has been kept so well within modern era that I found amazing.
Recently, I am taking interest in handmade crafts and it's background culture and history. So I can introduce what you are looking or interesting.