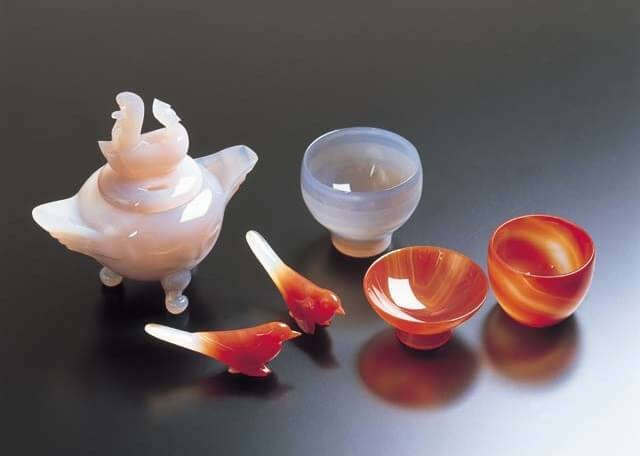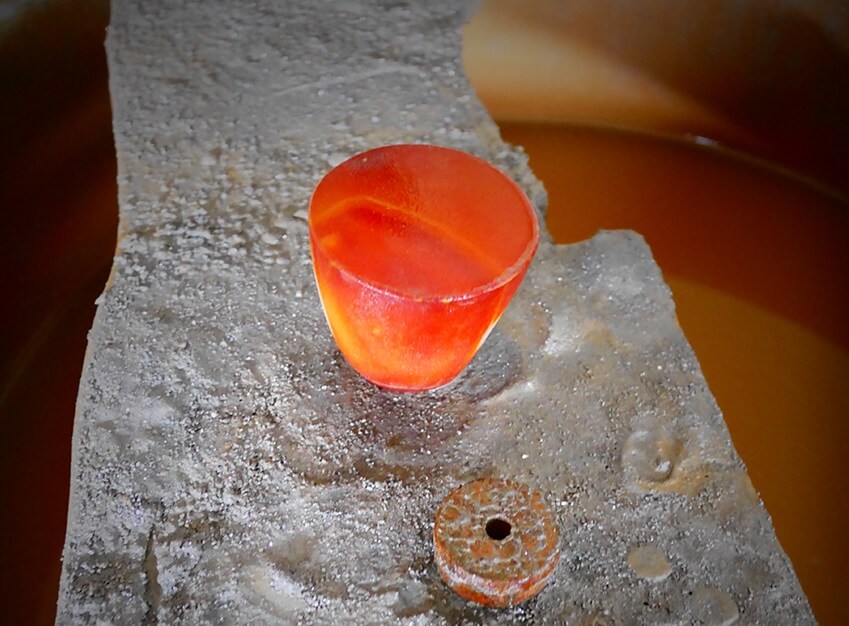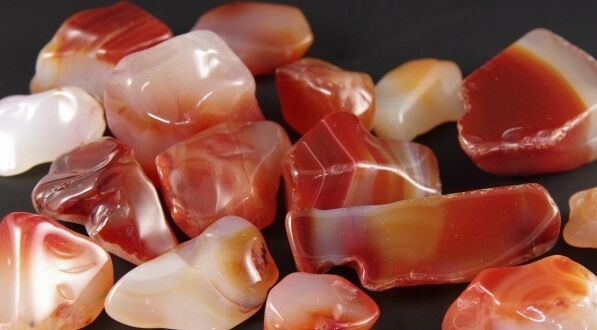 (Images: nippon-san.com, premium-j.jp, ishino-hana.com)
Agate, or 'menou' in Japanese, is a bright red jewelry that resembles a burning fire with a transparent quality. It is one of the Buddhist concept of 'shichihou (seven treasures)' along with jewels such as gold, silver, and lapis lazuli.
Agate- Beauty of transparency
Agate is naturally a fine stone with stipe patterns, but its real beauty is in the transparency and sleek texture that appears under the light after painstaking polishing.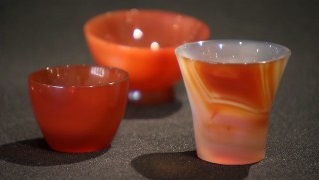 (Images: fukui100kei.dogaclip.com)
The half-transparent red comes from the process in the making of agate craft which involved heating up of the stone. This is a technique that was developed by Kihe Takayama during the Edo era, when he saw an agate placed nearby the fire by coincidence. After the founding of this technique, agate became a popular stone for decorations and accessories. The more elaborate techniques of sculptures and crafts were developed during the 19th century, which continues to be practiced today.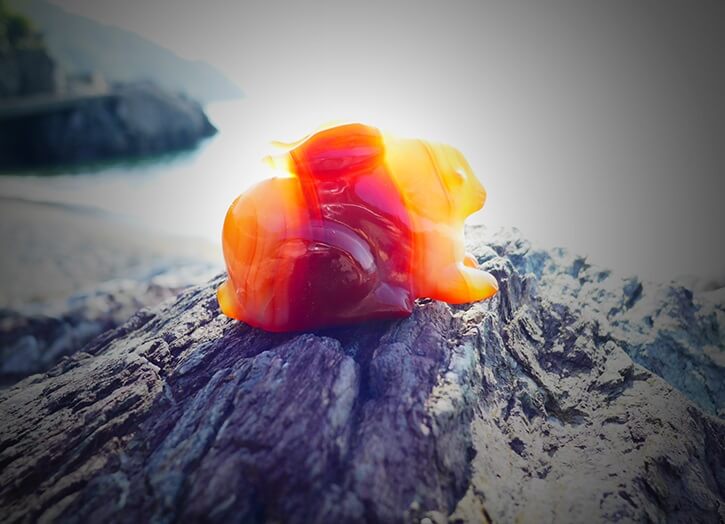 (Images: premium-j.jp)
The four and only crafts people of Wakasa agate craft – 'Sousuke Workshop'
Regardless of its official recognition as Japanese traditional crafts 50 years ago, there are only four crafts people who still continues to make Wakasa agate craft today. One of the workshops owned by the crafts people is the 'Sousuke Workshop', which still continues to make agate craft using traditional techniques.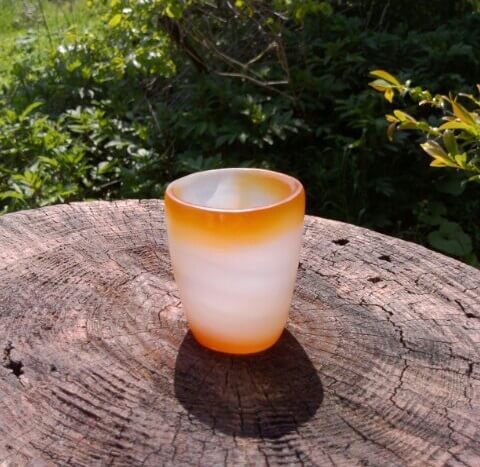 (Image: premium-j.jp)
This is a cup made from agate. Not to mention the beauty created by its transparency, but its delicate texture is something you cannot experience elsewhere. You'd be surprised by its pleasant smoothness once it touches your lips.
This workshop also produces other agate crafts which emits a beauty that cannot be found anywhere else.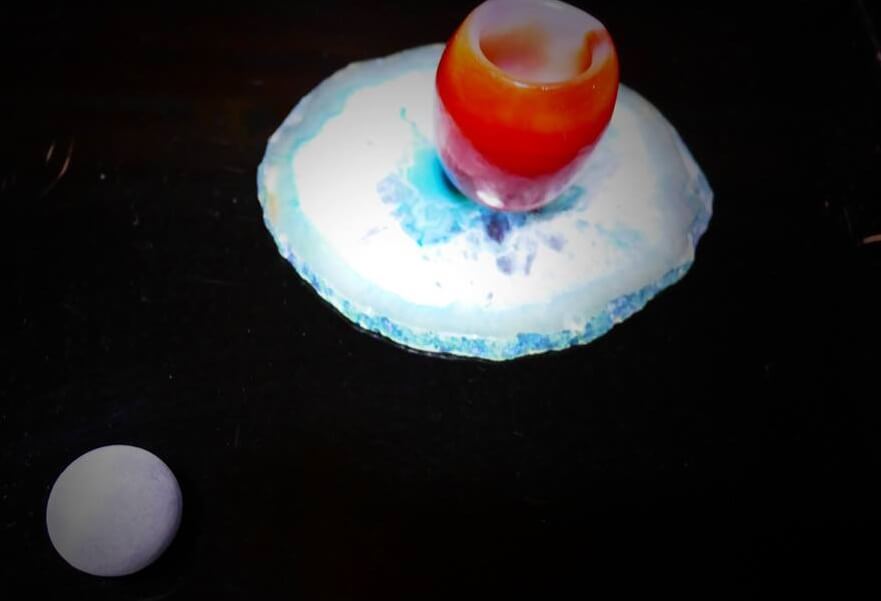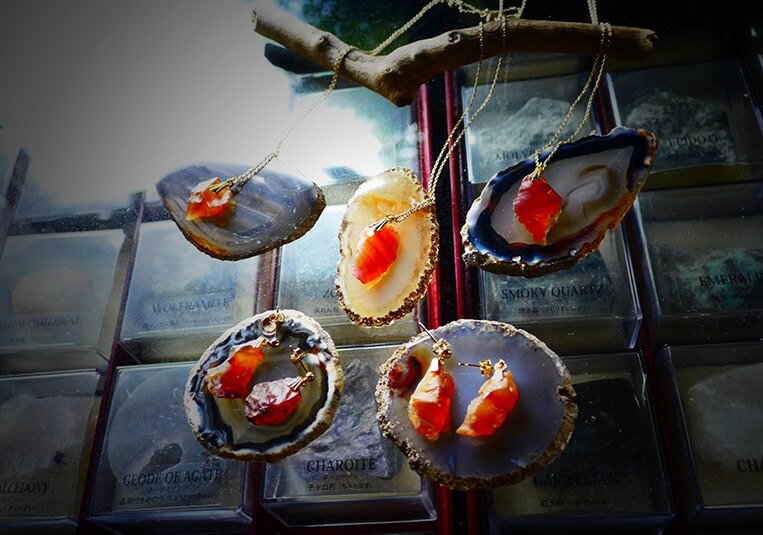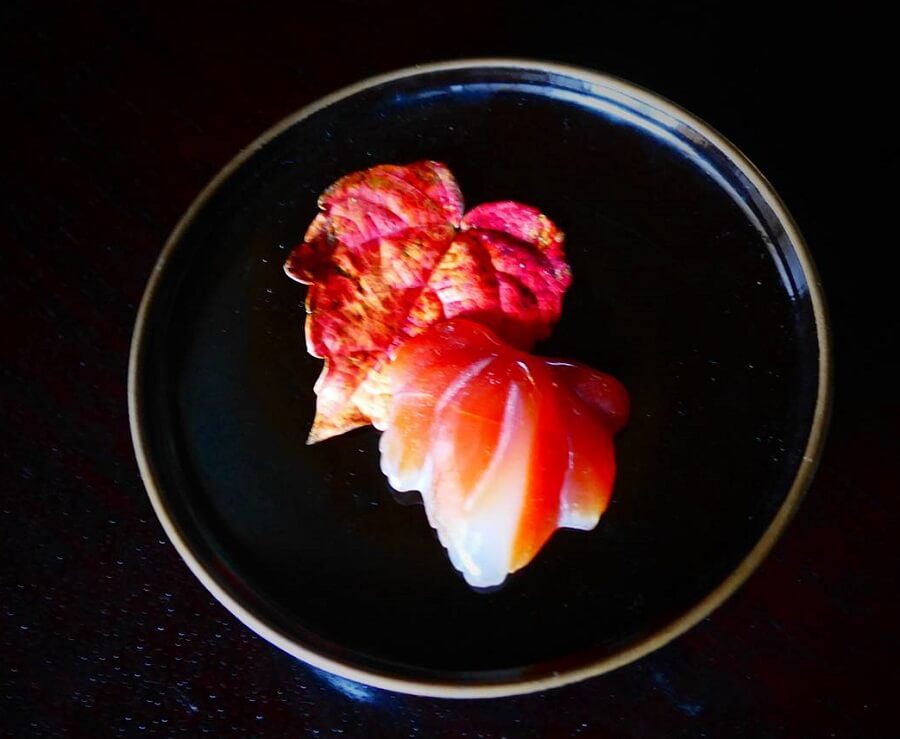 You can check out these photos and products on their Facebook or Instagram page.
Facebook → https://www.facebook.com/sousukekoubou/
Instagram → https://www.instagram.com/wakasa_agate/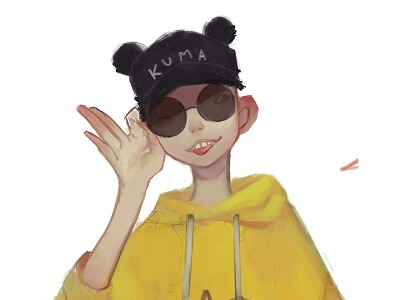 Author - Kanna
A writing/translating enthusiast and a part-time illustrator, recently graduated from Sophia University. My expertise is in media and English studies, but I am also interested in a wide variety of fields, including traditions of art in Japan and how it has changed and been preserved. I hope people find interest in Japan through this blog!