Sake, also referred to as rice wine, is an alcoholic beverage from Japan that is made by fermenting polished rice. People usually drink it either hot, cold, or at room temperature, using tokkuri and ochoko (a flask and a cup specifically for sake). But even after you've explored all the given options, there's still room for experimentation. This post is for those of you who want to experiment on the potential of Sake, or maybe grown tired of drinking Sake at a restaurant.
1) Change the temperature of Sake and Compare
Sake, as you probably know, changes its taste depending on the temperature. But did you know that even 5C of difference can cause this change? Here is the list of the temperatures and their names.
Cold:
Yuki bie (snow cold) – 5℃
Hana bie(Flower cold)10℃
Suzu bie(Cool)15℃
Joon hiya(Room temperature-cold)20 – 25℃
Hot:
Hinata kan(sunny warm)30℃
Hitohada kan(human temperature)35℃
Nuru kan(lukewarm)40℃
Jou kan(warm)45℃
Atsu kan(hot)50℃
Tobikiri kan(extra hot)55 – 60℃
You can also try 'kan zamashi', which is when you heat up the sake and leave it until it cools down. The taste between a 'nuru kan' can be very much different if you heat it up to Jou kan once.
Or you can add some ice to a cold sake too. It may sound like a taboo to pour sake over an ice cube, but it really is an awesome way to start off especially during the summer.
2) Sake Cocktail
This isn't widely known, but you can also make a cocktail out of sake. Here are the recommended recipes:
Samurai:

(Image: mangashokudo.net)
-sake 45ml, lime juice 15ml, lemon juice 5ml
Saketini: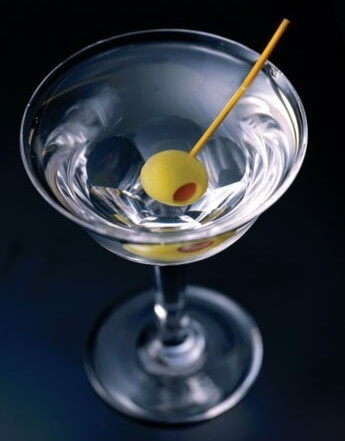 (Image: blogs.yahoo.co.jp)
-dry gin 40ml, sake 20ml, one olive (preferably a chilled glass)
Kiku Fizz: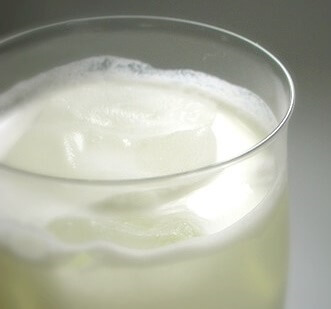 (Image: www.wamodern.com)
-sake 20ml, dry gin 10ml, soda 20ml, fresh cream 15ml, sugar 10g
Yogurt Sake: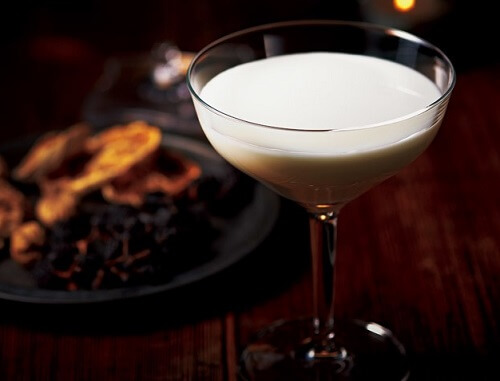 (Image: tokyo-calendar.jp)
-sake 30ml, yogurt 45g, honey (as much as you want), milk (as much as you want)
Sake Salty Dog: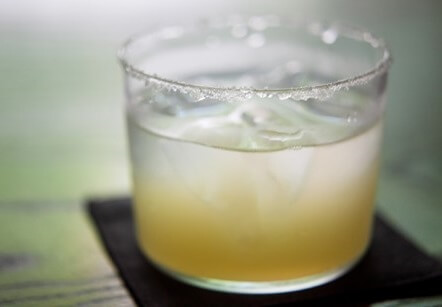 (Image: tokyo-calendar.jp)
-sake 60ml, grapefruit juice 75ml, salt (put some lemon juice around the rim of the glass and sprinkle salt over it)
You can also try making your own by adding other beverages like coke, ginger ale, apple juice, etc. It really goes well with a lot of things!
3) Sake Sorbet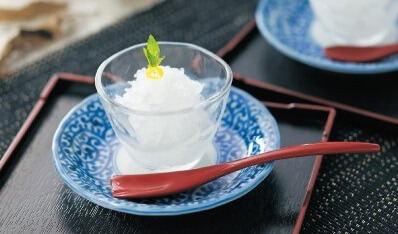 (Image: www.kinshostore.co.jp)
This is something you should definitely try during the summer.
You can put sake in a plastic case or a bag and freeze it as it is, but also, if you like your sorbet sweet here's something you can try:
Put 200ml of sake, 50ml of water, two table spoon full of sugar in a pan and heat it up. If the sugar melts, stop the heat and leave it until it cools down to room temperature or a bit warmer. Add 30ml of lemon juice and put it in a zip bag. Leave it in the freezer for 3~4 hours (check once in a while so it won't completely freeze). Before it completely freezes, take the bag out and crush it with your hand. Put it in a glass, and top it with a leaf of mint.
(please do not freeze it in a glass bottle!)
Comment
I was only able to mention 3 ways, but there are more ways to enjoy Sake at home. My personal favorite is comparing different brands of sake (I can't drink a lot of it, so basically I just sip all of them from my friends cups)! If you find an interesting recipe or something that I didn't mention but we should know, please let us know in the comments :))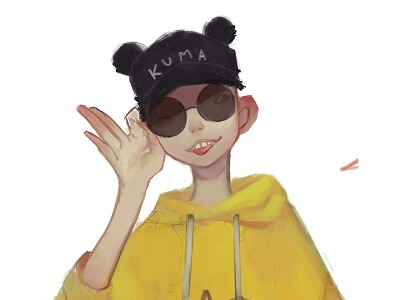 Author - Kanna
A writing/translating enthusiast and a part-time illustrator, recently graduated from Sophia University. My expertise is in media and English studies, but I am also interested in a wide variety of fields, including traditions of art in Japan and how it has changed and been preserved. I hope people find interest in Japan through this blog!