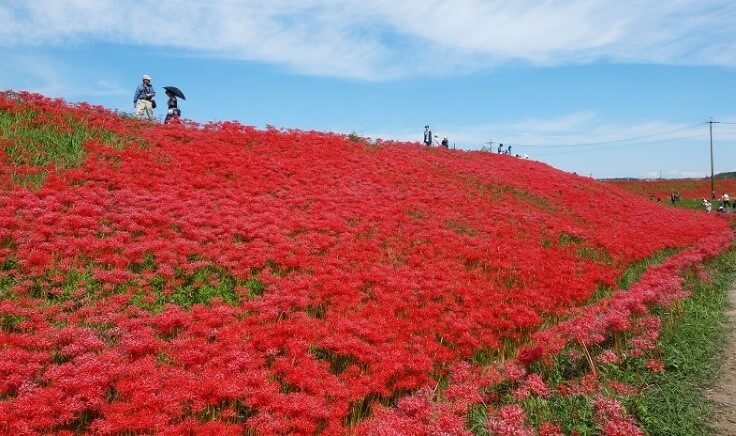 When the steamy hot Summer is over, you will see a lot of dragon flies in the sky of Autumn, and you will see the bloody red flowers covering fields and farms in superb. This is the flower named cluster-amaryllis, or it is called Higan flower in Japanese. The attracting vivid colored flower literally blooms in cluster and sometimes they cover wide area of fields. In reality, this flower is not completely wild. It is planted by human for a reason. In this post, I'll explain why this stood-out flower (some people say they are beautiful) blooms that much in rural areas.
What is Cluster-amaryllis?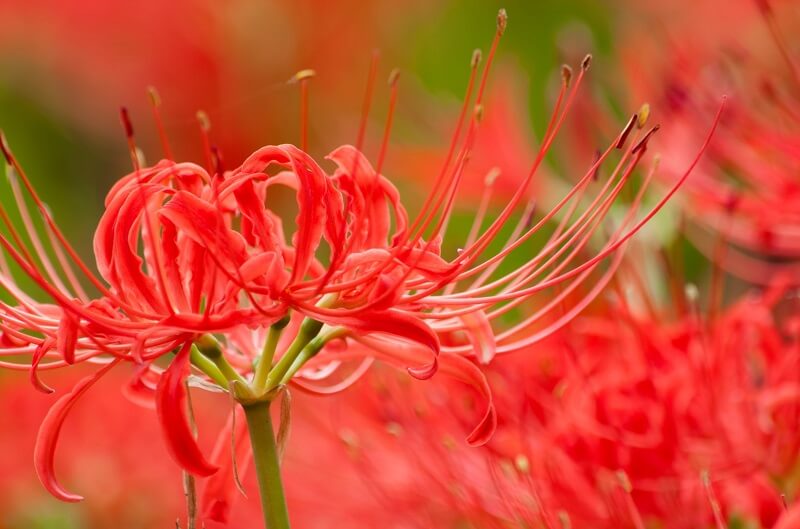 Cluster-amaryllis, or Higan flower in Japanese, is widely known for a flower of Autumn in Japan. It comes out in the Higan season, therefore called Higan flower among Japanese. It is now growing wild and blooms only during the Higan season for several days. An unique ecology of this flower is that the flower comes out first and drop, followed by leaves comes out. So, you cannot see its flower and leaves at the same time. Because of this unique feature, ancient people were afraid and thought an evil flower. In fact, some people still believe superstitions such as "Higan flower make your home fire", "someone close to you will die if you pick the flower", "your hand will go bad if you pick the flower" etc. Actually, you may be overwhelmed to see the flower blooms at the same time and covers all the field in bloody red. The flower have an ecological feature of blooming in a rain after long-lasting dry conditions.
What does Higan means? It's a Japanese Custom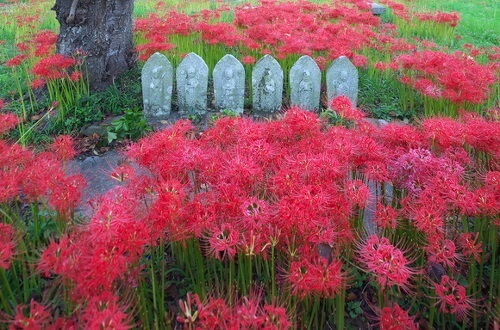 In Buddhism, people call the world of ancestors "Higan" and call our present world "Shigan". The heaven Higan locates in the west, and the present world Shigan locates in the east. People believes a bridge connects both worlds in the Vernal Equinox Day and in the Autumnal Equinox Day, since the Sun rises exactly from the east and sink exactly in the west, therefore some communication happens in these two days. For this reason, people pray for their ancestors in around these days; this custom is called Higan.
Are Higan Flowers Artificial? What is the Reason?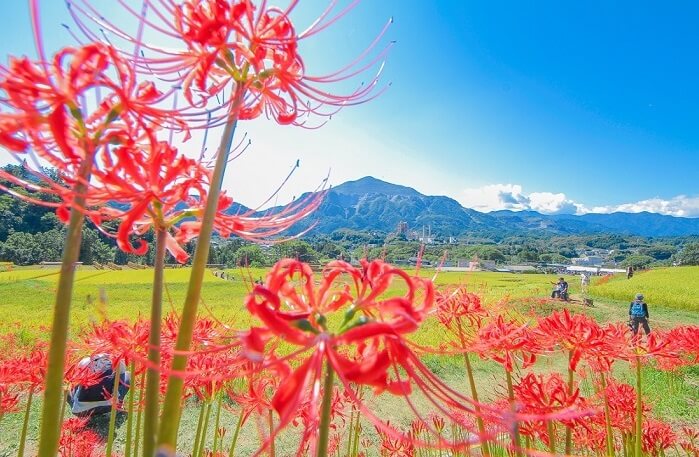 Cluster-amaryllis, Higan flower, can be frequently seen in the ridge between rice fields or graveyards. They thrive in cluster like wild flowers, but they are considered to be planted by people. What is the reason people planted the flower? A fact is that the Higan flower venomous.
According to the most believed story, people began to plant Higan flower in order to avoid mice, moles and insects harming their rice and crops. Toxic effect of the flower worked to these animals and insects coming to their fields. Likewise, people planted Higan flowers in graveyards so those animals wouldn't unearth dead bodies buried there. It seems that carnivorous animals don't be affected by the flower, but actually it works because their bites, herbivorous animals or insects, go away.
In Conclusion
Thus, Higan flowers became wild and blooms in every Autumn Higan season. It is around the Autumnal Equinox Day, and now this cluster-amaryllis flower reminds Japanese of a Higan season to pray for ancestors.
If you're interested in viewing full bloom of cluster-amaryllis, Hidaka Kinchaku-da in Saitama prefecture is a famous spot. It is in the prefecture next to Tokyo. Other than that, you can frequently see this flower many places in rural areas. Enjoy finding a place of full bloom as a joy of Japanese autumn.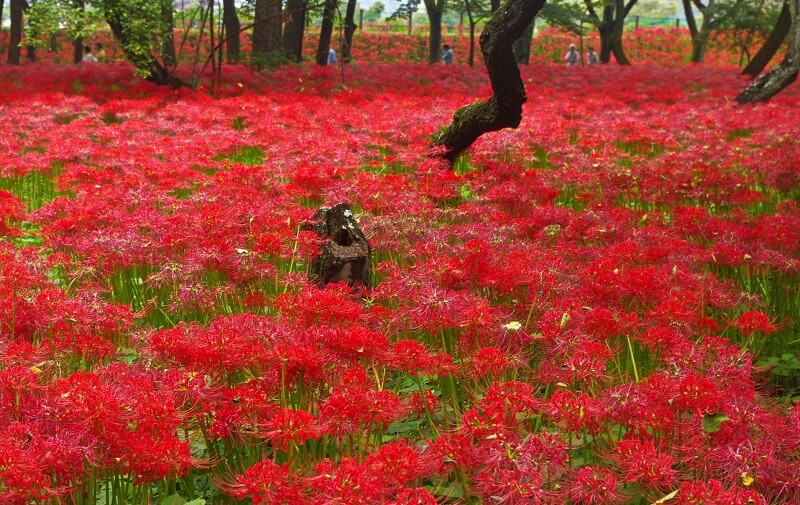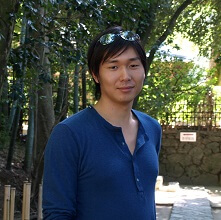 Author - Hiro
Lived in Kyoto in school days, I was impressed by profundity of history and tradition of the city. Had a job to join the three major festivals of Kyoto: Aoi, Jidai and Gion festivals. Love Kyoto and Japanese culture.
Manager of OrientalSouls.com, selling items of Japanese culture, tradition and craftsmanship. I'll introduce interesting information about Japan!