Utagawa Hiroshige was the most well known and influential Japanese ukiyo-e woodblock painters of all time. His works are known around the world and are said to have been a favourite of the artists the likes of Claude Monet and even Vincent van Gogh.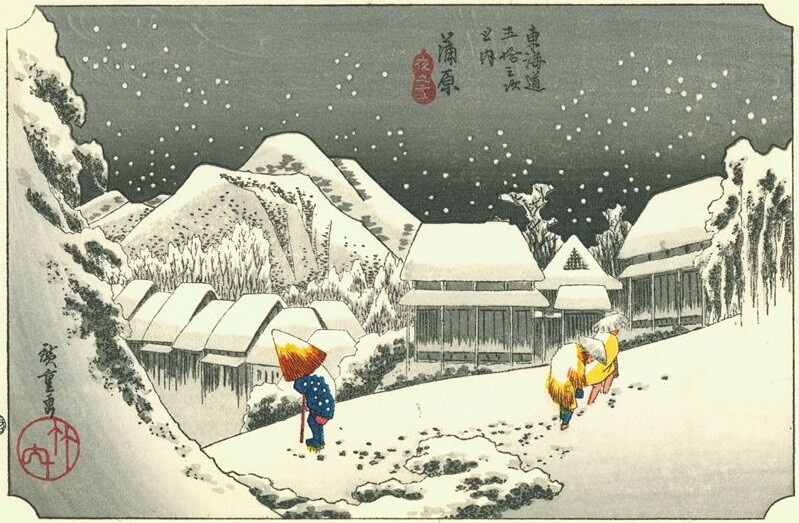 But have you ever wondered if it is possible to today get your hands on one of these truly unique pieces of artistic Japanese beauty and history? Well, if you have, then you are in luck. Today I am going to show you how you can buy an authentic Hiroshige woodblock print to enjoy in your very own home. That's right; a Hiroshige woodblock print is for sale.
So, we know all about Utagawa Hiroshige, right? We've seen his work across our blog here at OrientalSouls.com, and his name is mentioned all over the web and in museums around the world. Often said to be the last great ukiyo-e woodblock painter of Japan, Hiroshige was the creator of the massively popular Fifty-three Stations of the Tōkaidō, scenes from the cross-country road of ancient Japan. So beloved by the world's leading artists was Hiroshige, his work has been featured prominently in the top museums since at least the 1860s. Vincent Van Gogh loved Hiroshige so much, he copied at least seven of the Japanese master's works in his Japonaiserie style.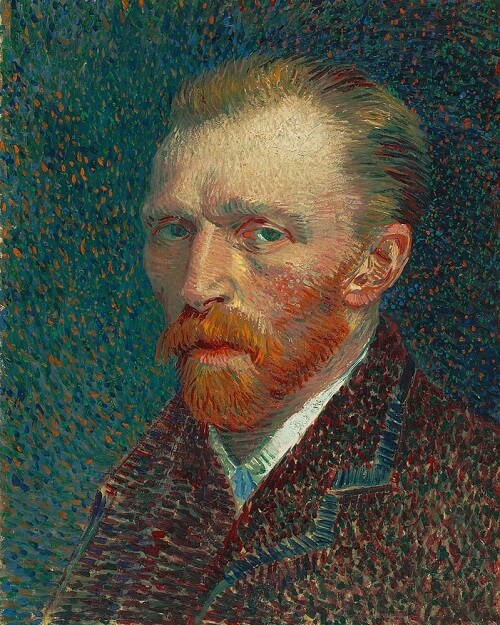 Of course Hiroshige did not spend his entire life on one series. No, he created an entire body of work consisting of different themes and subjects, including a breathtaking series of storytelling paintings centered on the Soga Brothers. And this is where our good news comes in! We've got a special announcement that some of Hiroshige's other works are now for sale.
Hiroshige's Portrayal of an Epic Legend: The Soga Monogatari
The Soga Monogatari – or, Tale of the Soga Brothers – is a legend from ancient Japan which tells of the Goro and Juro Soga, brothers who wish to avenge their father's murder. This legend has appeared in Japanese folklore, theatre, song, and art for centuries – it has repeatedly been the setting for noh, kabuki, and bunraku theatre. Said to be based on the true story of brothers who lived in the late 1100s, the story has become a classic tragedy in Japan.
We can call it a tragedy, because although the brothers successfully avenged the unlawful murder of their father, the killer was a retainer to Minamoto no Yoritomo, a powerful shogun of the time. Yoritomo later saw to the deaths of each brother, making their success a bittersweet victory in true theatrical, tragic fashion. The British Museum London offers up the following information regarding the cultural importance of the tale of the Sogo brothers: "In the Edo period, in particular, Soga pieces were an indispensable item in the programme of plays at the Kabuki theatres each New Year."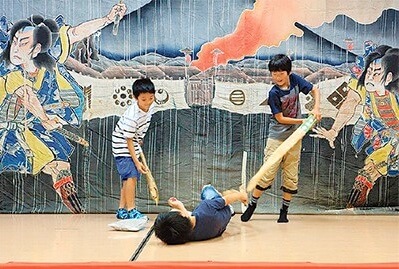 Though not usually one to do theatrical series, Hiroshige painted a total of thirty scenes from this legend, including the second scene we are focused on here today. As such it is not only a rare item for being an authentic Hiroshige piece – but also for being one of his few theatrical, monogatari legend pieces.
In the Hiroshige painting you can own, we see the assassins aiming down upon Goro and Juro Sogo's father who is passing through the valley below. These are the men hired who the Sogo Brothers will later go after before finding the man that hired them, avenging their father and recovering the family sword.
But How Can You Own a Hiroshige Ukiyo-e Woodblock Print?
Surely these great artistic treasures are all locked up in vaults somewhere, right? Well …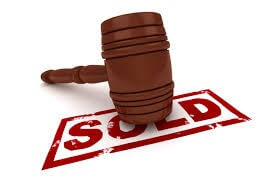 (Image: clementsauctiongallery.com)
In the Fall of 2012, Christie's sold a Hiroshige for 2,500 GBP (370,325 YEN). But with our help you don't have to get into a bidding war at Christie's to get a Hiroshige of your very own.
That's right, at OrientalSouls we can get you the Hiroshige woodblock print you've always dreamed of. It's all here: all the beautiful, deep rich colours Hiroshige and the Japanese ukiyo-e painters are known for; all the clean lines and detailed beauty the drama of "The Tale of the Soga Brothers;" and all the history of Japan's most famous, influential, and widely loved painter. We've got the low-down on a certified Hiroshige – the second scene from his Sogo Monogatari – on special sale for a limited time.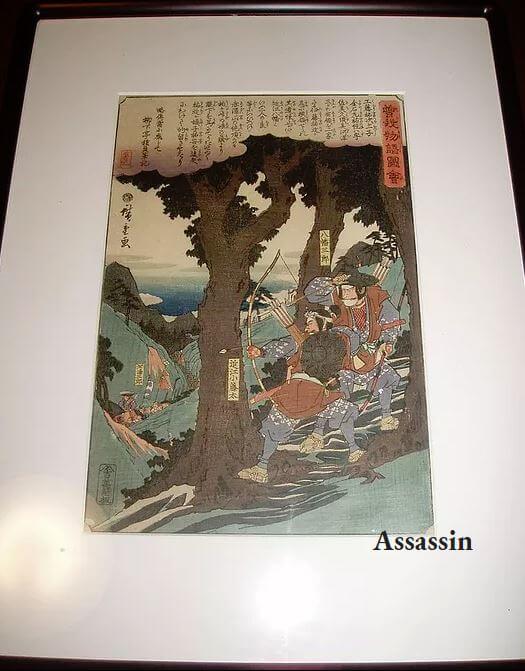 Complete with beautiful frame and certified authenticity, you can turn your living room into a wing of the Boston Museum of Fine Arts or the MET in a single afternoon. Why not go to the source of modern art and take some home today? As Van Gogh explained, "all my work is based to some extend on Japanese art." So go ahead, make even the king of modern art Vincent Van Gogh jealous with this authentic Hiroshige woodblock print, on sale now.
Be sure to stay tuned as we announce more one-of-a-kind pieces of Japanese art only found here at OrientalSouls.com
Products Introduced in This Post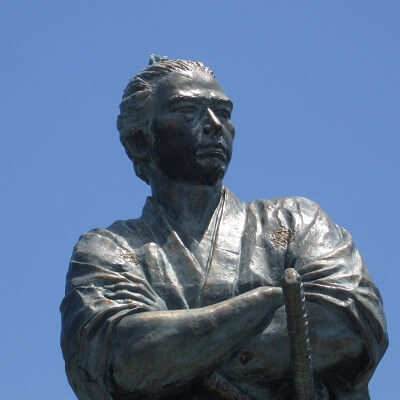 Author - Jay
In my spare time I enjoy watching baseball, tasting local cuisine, and exploring by road and rail. Having lived in several cities around the world, I have an appreciation for local as well as international histories and cultures. Excited by cultural and social exchange, it is my hope that this blog will help promote an interest in Japanese traditional wares and practises by introducing you to their history and meanings.