Ukiyo-e, Japanese woodblock print, had developed since middle of 19th century. Founder of Ukiyo-e is a man named Moronobu Hishikawa. The word Ukiyo-e appeared in sometime between 1861 and 1864, when one of his drawing of beautiful women became popular in Edo capital of Japan.
In this post, I'll introduce who is the Ukiyo-e founder, Moronobu Hishikawa, and also introduce how Ukiyo-e had developed since then.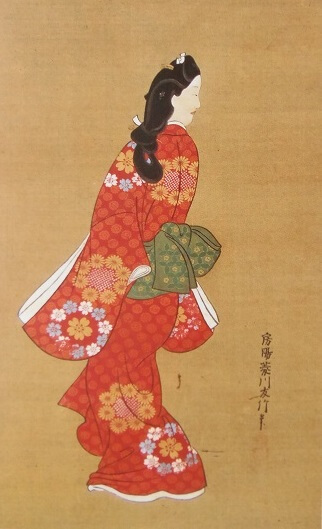 Who is Moronobu Hishikawa?
Moronobu Hishikawa, who is known for the founder of Ukiyo-e, was born in 1618 as eldest son in an embroidery shop of a large port town. His parents' shop had gotten orders from imperial family, feudal lords and high rank priests to embroider their cloths by gold and silver. It required higher skills as well as creativity and artistic sense. Moronobu had trained by his father to obtain that high skills and craftsmanship. In addition, he was interested in drawing, so he was self-taught it at the same time.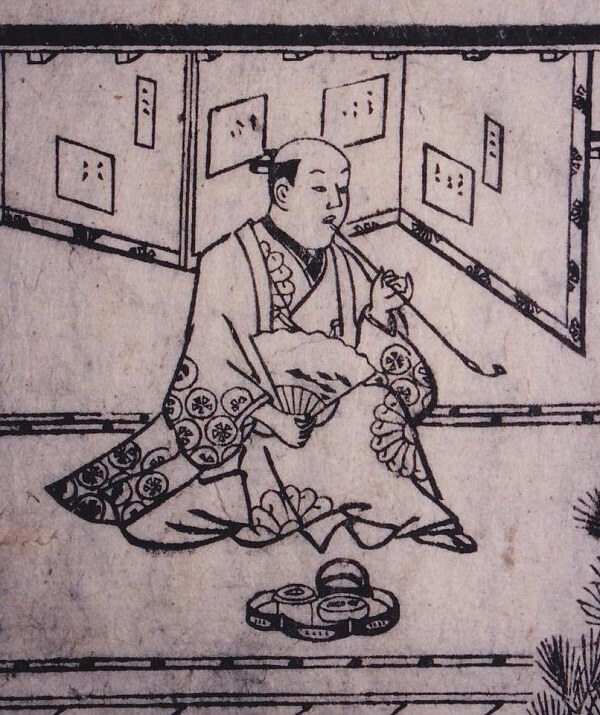 When he was 16 years old, he went up to the capital city, Edo, and started training under painters. The reason is that a good embroider needed to learn writing good rough sketch before embroidering. He learned drawing and painting skills from top painters worked for Japan's central government. Thus, he improved his skills and gradually established his own style as a craftsman.
Although his purpose to learn drawing and painting was to become a full-fledged embroiderer, he changed his mind and decided to become a painter as his main job because he loved drawing. He began to draw illustrations for books that are for general public, and he also started to write illustrated books. In his 40s, he became popular by one of his drawings became popular, and he became famous. Illustrations are all drawn by black ink by that time, he developed multi-coloring technique to write color illustrations, which was an origin of Ukiyo-e.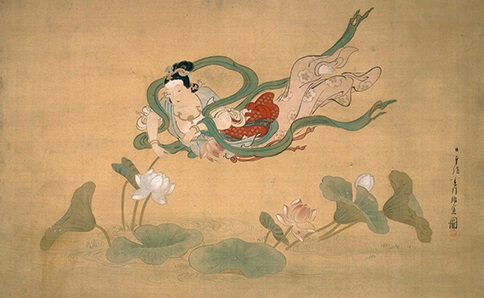 Masterpiece of Moronobu: Head-turner
A masterpiece of the founder of Ukiyo-e, Moronobu Hishikawa, is the drawing maned "head-turner". The drawing shown below is popular until today, and it is adopted as a design of a Japanese stamp.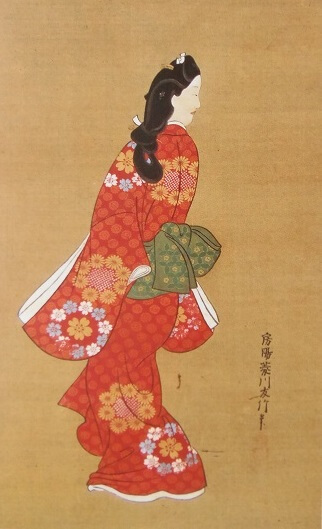 People in that era who saw Moronobu's head-turner said, "the woman in his drawing describes true beauty of women in Edo". His head-turner was highly praised among people in Edo. It indicates that his drawing precisely express how people in Edo thought beauty.
The head-turner is one and only masterpiece of Moronobu, actually. This drawing shows a woman looking back while walking. The woman has the most popular sort of face, fashion and behaviors. To draw all these factors, its composition is the best. Moronobu was talented enough to show all these virtues in a single posing.
In Conclusion
As we seen above, colored drawing began by Moronobu Hishikawa became popular among people in Edo capital, followed by being developed to Ukiyo-e woodblock print. Japan at that time was the end of the long war, the entire nation was united and governed, technologies had developed, therefore people began to enjoy their lives with relieves. Because people were not confident that peaceful days would last long, they tried to enjoy ephemeral "floating-world", Ukiyo, as much as possible. Ukiyo-drawing, or Ukiyo-e in Japanese, was named after this thought.
You May Also Be Interested In...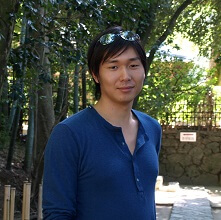 Author - Hiro
Lived in Kyoto in school days, I was impressed by profundity of history and tradition of the city. Had a job to join the three major festivals of Kyoto: Aoi, Jidai and Gion festivals. Love Kyoto and Japanese culture.
Manager of OrientalSouls.com, selling items of Japanese culture, tradition and craftsmanship. I'll introduce interesting information about Japan!
Our Products in Related Category