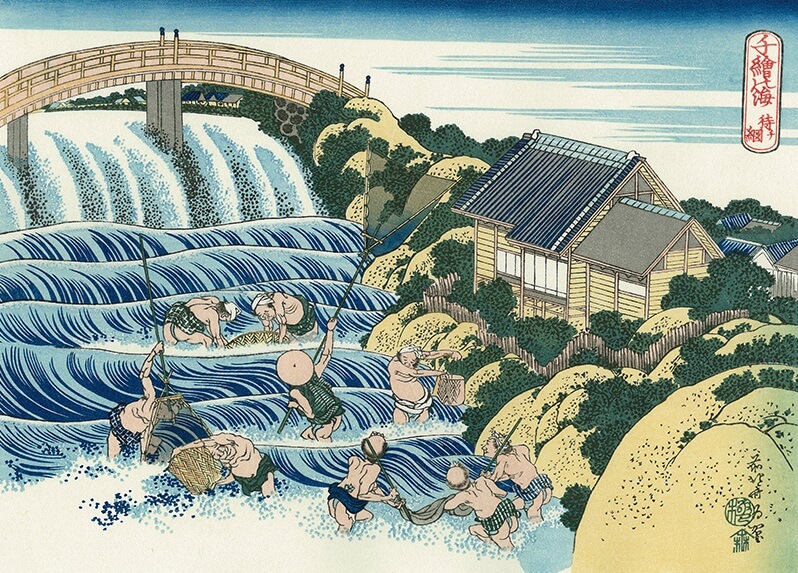 It was Netherlands Which Paid Attention to Ukiyo-e for the First Time
In Edo era starting 17th century, Japan had policy of seclusion and closed trades to overseas. However, trade with Netherlands was an exception and permitted only in Dejima, Nagasaki, which was a small port island located in far west of Japan. A doctor from Netherlands, Seybold, was the one who paid attention to Ukiyo-e. He was known for collecting many kinds of Japanese documents, and Ukiyo-e was one of his favorites. The collection of Ukiyo-e by Seybold is stocked in National Ethnology Museum in Leiden city in Netherlands.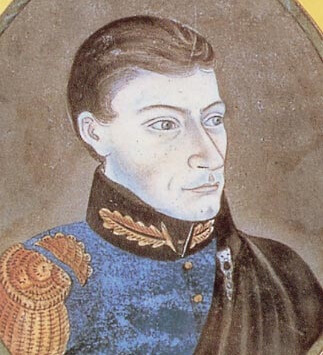 Ukiyo-e Accidentally Founded in Paris in 1856
Ukiyo-e woodblock prints were founded in Paris accidentally, which were then rapidly became famous among European countries. It was in 1856 that a woodblock printer Félix Bracquemond found an unique and interesting picture at a print factory. It was a part of Hokusai Manga and it was used as a buffer material for imported porcelains from Japan. Because Bracquemond had been interested in Ukiyo-e but haven't seen real one before, he struggled to get works of Hokusai and finally got one. He had acted to show that to his friend artists, and it affected his style in art. Referring to techniques used in Ukiyo-e, Bracquemond created tableware whose design was inspired by Ukiyo-e and released in Paris Expo. By his activations, Ukiyo-e became famous and finally developed into a movement of Japonism in Europe.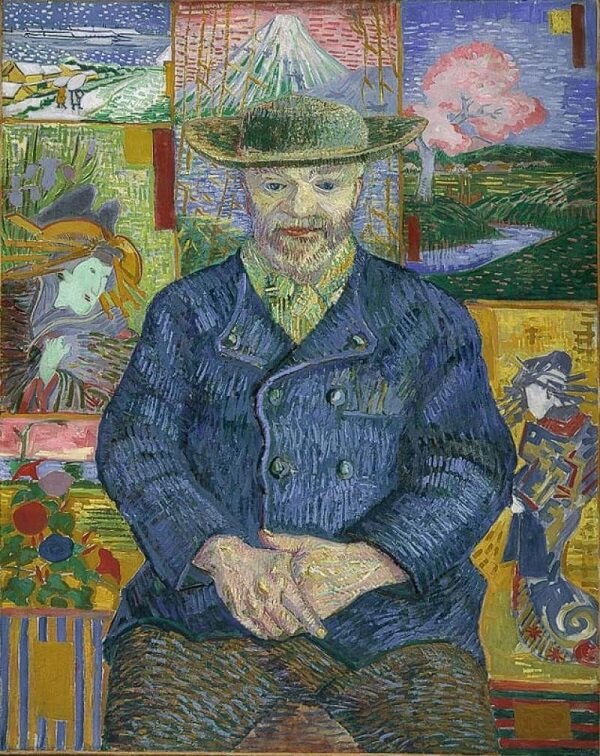 Ukiyo-e then gave a great impact of artists of impressionist. Among them, Vincent Willem van Gogh is affected most by Ukiyo-e. He referred some Ukiyo-e prints; he imitated an Ukiyo-e series of "One Hundred Famous Views of Edo" made by Utagawa Hiroshige in his style, and some of Gogh's oil paintings have Ukiyo-e in its background. Édouard Manet, another famous painter in modern era, also affected by Ukiyo-e. He also drew Ukiyo-e of Sumo wrestlers in background of his painting. Claude Monet, who is famous for his series of paints Water Lilly, is know for an enthusiastic collector of Ukiyo-e prints. Glass crafter Émile Gallé created glass crafts that are apparently referring motif of Hokusai Manga. This many famous painters in Europe were affected by Ukiyo-e.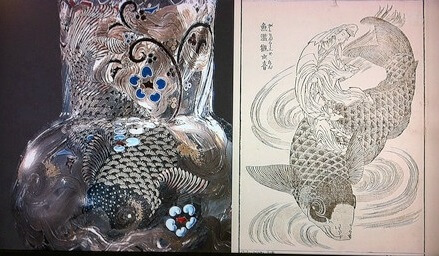 What Made Them Surprise? Reasons Why European Artists Appraised Ukiyo-e
There are several reasons why European artists were surprised looking at Ukiyo-e. It was drawn by completely different technique they have used. For example, most part of Ukiyo-e is composed by lines; picture part and plain part are completely separated by solid line; no or less technique were used to make things look sterically. Direction of ideas to draw pictures was completely opposite compared to Western art, by which European artists are inspired and scrambled to adopt these techniques to their arts.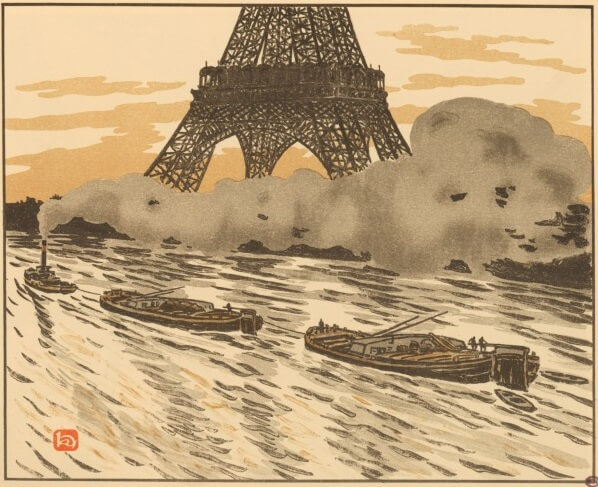 Shortly, appearance of Ukiyo-e and following movements of European artists caused artistic boom called Japonism, which was then affected to art movement called Art Nouveau. Today, we still see compositions and vivid colorings brought from Ukiyo-e in many paints and graphics. Also, many Ukiyo-e prints thus brought outside Japan are stored in famous museums in the world, and they are exhibited periodically and became more and more popular.
You May Also Be Interested In...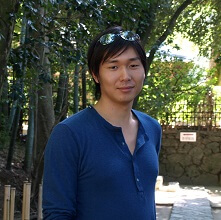 Author - Hiro
Lived in Kyoto in school days, I was impressed by profundity of history and tradition of the city. Had a job to join the three major festivals of Kyoto: Aoi, Jidai and Gion festivals. Love Kyoto and Japanese culture.
Manager of OrientalSouls.com, selling items of Japanese culture, tradition and craftsmanship. I'll introduce interesting information about Japan!
Our Products in Related Category