Only one Japanese person was selected in a questionnaire of "the greatest 100 people in this millennium", which was held by America's famous magazine LIFE. That person is a Japanese famous Ukiyo-e artist, Katsushika Hokusai. Hokusai heavily affected western artists such as Van Gogh, Claude Monet and Edgar Degas. Hokusai also triggered Japonism movements in Europe in 19th century, and he is called a greatest artist in that century.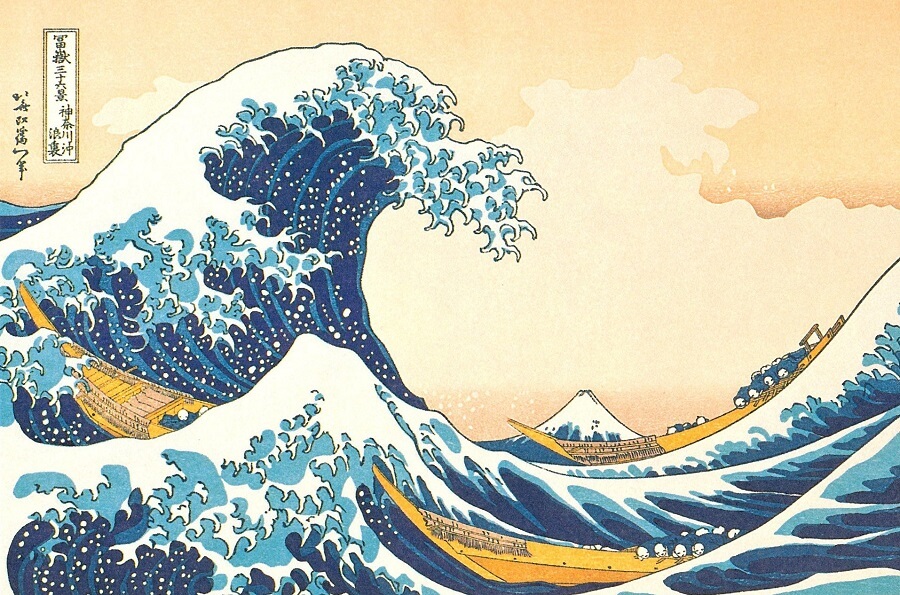 Hokusai was brought from far-east island
Since the middle of 19th century, the name of Hokusai gradually became popular among artists and intellectual people in Europe. It was begun from an illustrated book brought in secret from far-east island called Japan. The book was called "Hokusai Manga". Unique illustrations drawn by unknown foreign artist Hokusai was so impressive for Europeans. These illustrations included almost everything and drawing taste was so new, which gave a quite deep impact for European artists who were searching for new way of expressions.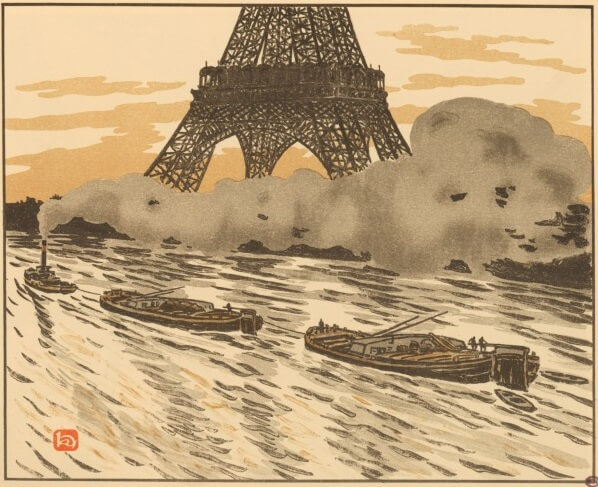 Vivid and bright colorings of Ukiyo-e prints were innovative and unique expressions for European artists. These expressions were not used for oil paintings by that time. Thus, Hokusai became not only the name of a Japanese artist but also unique expressions of Ukiyo-e themselves.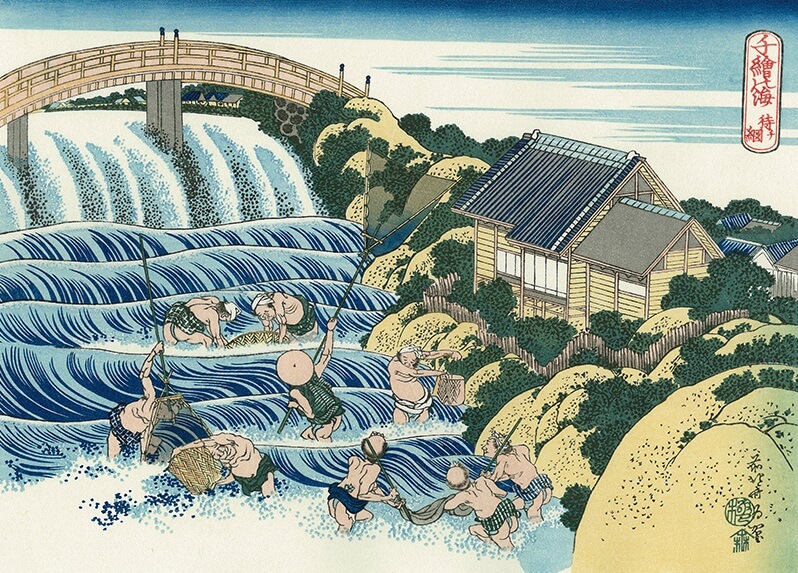 How Was Hokusai Brought to Europe?
Katsushika Hokusai had spent most of his 90 years of life into drawings. He had devoted himself to drawings and pursued ideal expressions he wanted to achieve. Art works by Hokusai became very popular among people in Edo capital and he became popular and a star. But how the famous artist in Japan was exported to overseas in that era?
In reality, Ukiyo-e woodblock prints were regarded as anti-governmental stuff for the government. Tokugawa government, who had been close the country, limited trade in only one port in far west Nagasaki. However, Ukiyo-e was not permitted to be traded in the port. In such a situation, a person tried to bring Ukiyo-e back to his country. His name was Seybold, a doctor from Netherland. He tried to bring out maps of Japan to his country, but it was found by government and he ended up in exile. In fact, he brought out many documents to his country: documents of botany, documents of ethnology, and Ukiyo-e prints also.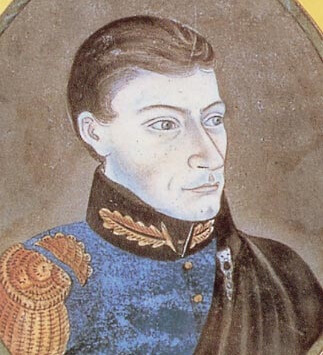 Bracquemond, enthusiastic fan of Hokusai Manga
After a while since Seybold back his country, something happened for Hokusai Manga at a corner in Paris. A copper plate print artist, Félix Bracquemond, found a package delivered to his friend's printing factory. The package was shipped from Japan, and porcelain was in it. Wrapping paper to protect the porcelain was a part of Hokusai Manga, a drawing of Hokusai.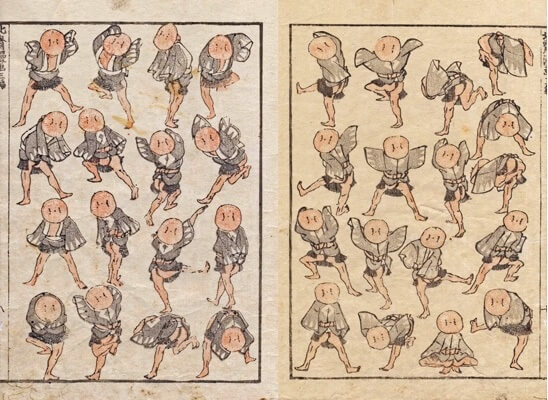 In the era, Paris has close relationship with Netherland in terms of arts. This may be why Bracquemond had heard about Hokusai Manga before, so he instantly understood those are Hokusai Manga and asked his friend to hand them over. But his friend said no. Bracquemond couldn't give up to own Hokusai Manga, and he got another chance after two years. He heard a woodblock printer close to him had Hokusai Manga. And again, Bracquemond requested that painter to hand it over. By exchange with his precious book, he finally succeeded to get a piece of Hokusai Manga. Since then, Bracquemond always brought Hokusai Manga with him and proudly showed it to his artist friends. This way, Hokusai Manga had gradually become popular among European artists.
In Conclusion
Thus, Bracquemond had advertised Hokusai Manga in Europe as a result. Within 10 years, he began to adapt techniques used in Hokusai Manga to his art works. Bracquemond's work was a set of tableware adapting Hokusai style, which was also displayed in the Paris Expo in 1867 and obtained high popularity. Likewise, artistry of Hokusai gradually affected arts and artists in Europe.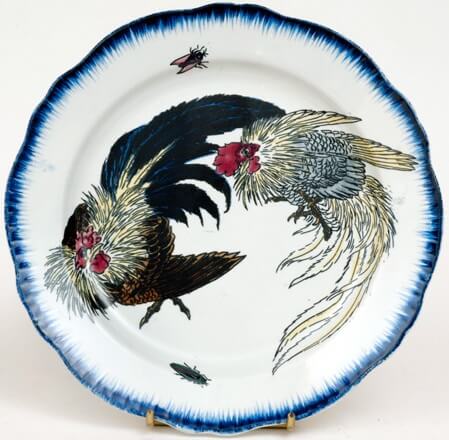 You May Also Be Interested In...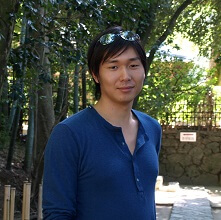 Author - Hiro
Lived in Kyoto in school days, I was impressed by profundity of history and tradition of the city. Had a job to join the three major festivals of Kyoto: Aoi, Jidai and Gion festivals. Love Kyoto and Japanese culture.
Manager of OrientalSouls.com, selling items of Japanese culture, tradition and craftsmanship. I'll introduce interesting information about Japan!
Our Products in Related Category