Katsushika Hokusai is one of the greatest Ukiyo-e artists. He is a most famous Japanese artist in the world and selected as the top artist in 19th century in a questionnaire made by an American famous magazine LIFE. Here are 10 reasons why Hokusai was appraised so much in the world.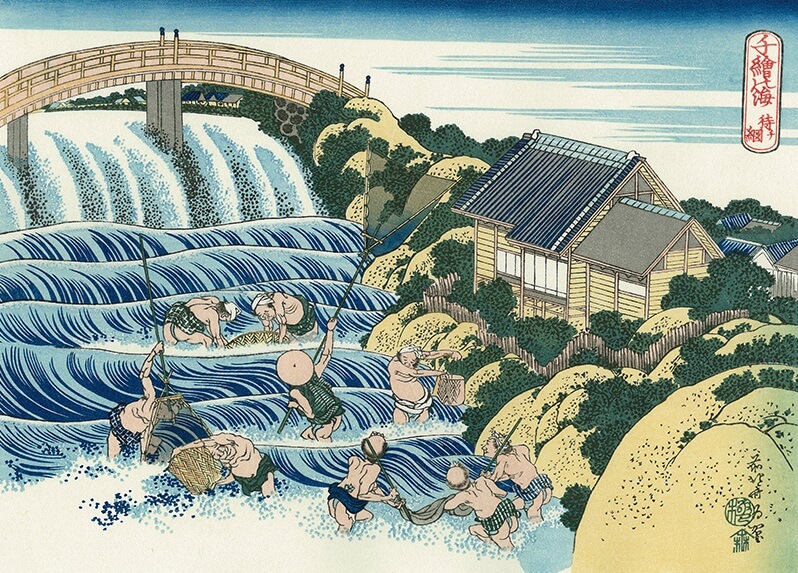 Reason 1) Hokusai Illustrated His Drawings Scientifically
Leonardo da Vinci, a representative artist in Italian Renaissance, was well informed about not only drawing, sculpture, architecture and music, but also science, engineering, anatomy, geography and botany. Da Vinci was truly a versatile genius. He told himself that he learned his scientific and many-sided knowledge from the nature. He also said, "Picture is the supreme among arts", which offended Michelangelo, who is known for a supreme sculptor. Against Michelangelo, Da Vinci said, "you cannot express 'air' in your art, but I can".
Da Vinci understood the meaning of draw the 'air'; he knew why far mountains seemed bluish. He knew it's because of the layer of vapor, from which he developed a drawing technique called aerial perspective and demonstrated his opinion.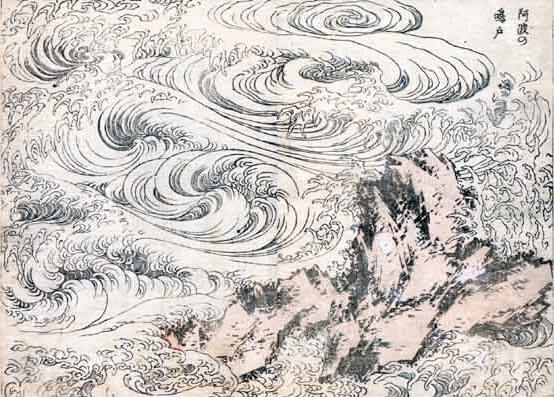 Like Da Vinci, Hokusai learned a lot from the nature. Hokusai observed carefully, and he enabled to illustrate what people cannot see directly. As a result, he could draw the movement of wind and water in a still picture. Big wave of The Great Wave, one of his masterpieces, also illustrated raging waves; he had illustrated fighting human against nature in his Ukiyo-e. Thus, Katsushika Hokusai had fused art and science just like a versatile genius, Leonardo da Vinci.
Reason 2) Ukiyo-e of Hokusai Acted as a Model of Architecture by a Top Architect
A famous architect Frank Lloyd Wright was known for his collections of Ukiyo-e woodblock print. A story of his work, Fallingwater House, tells us the fact. The Fallingwater House was made for Kaufmann, who is the owner of department stores in Pittsburgh in the U.S. The house is named after its geological condition that the house was built above a natural fall.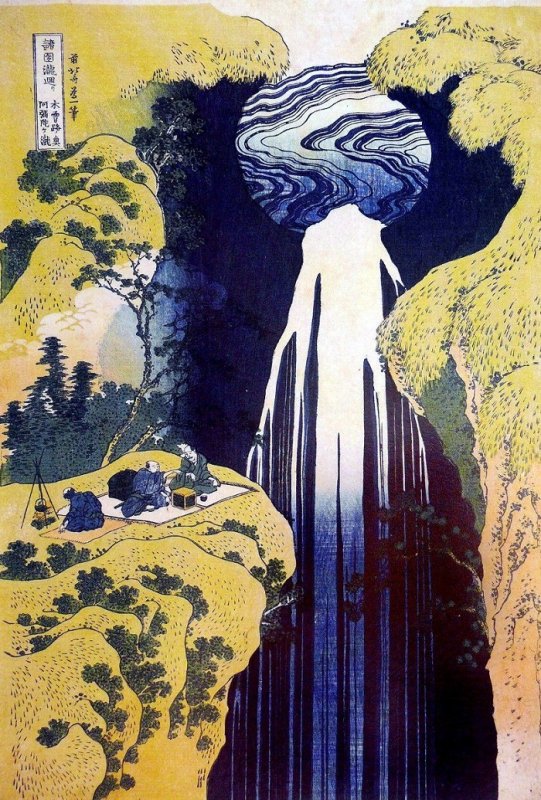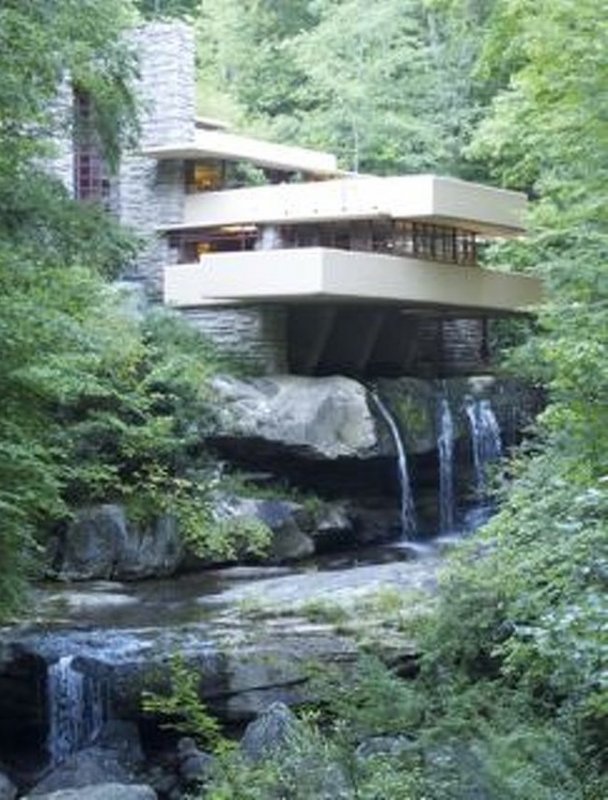 When Kaufmann saw Lloyd's design plan in which house was on the fall, he requested to change it so he could see the fall from the house. Architect Lloyd, however, told that he designed in that way because he intended its owner would live in harmony with the fall and surrounding nature. To persuade Kaufmann, Lloyd showed an Ukiyo-e by Hokusai shown above to let him understand Japanese people have lived with nature together. It is said that the unique but impressive Ukiyo-e picture played a key role, and finally Kaufmann accepted the Lloyd's plan to build above the waterfall.
Reason 3) Designers in Art Nouveau Period Copied What Hokusai Did
Japonism is the movement to adopt tastes brought by Hokusai and it fundamentally changed European art. It was a heyday of Japonism in Paris in the latter half of 19th century. Life styles of people in Paris had developed dramatically, and new ways of communication were spotlighted, which led to born of a new media, posters. Toulouse-Lautrec was a top artist in poster making.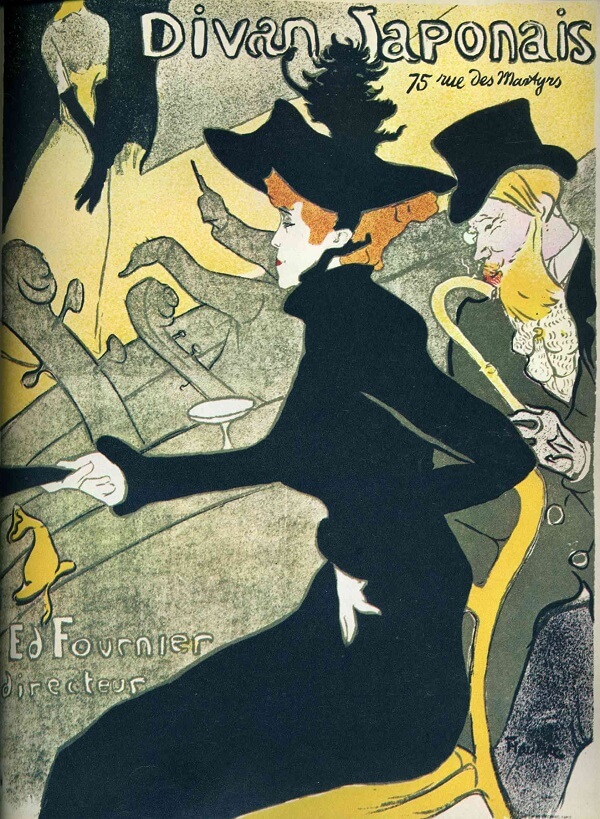 Referred to Ukiyo-e made by Hokusai, Lautrec adopted depictions of Hokusai Manga to express his art on posters. He learned a lot from Ukiyo-e. He put strong letters on planate composite drawings with vivid colors, which brought huge success in his career. Other artists followed Lautrec to be affected by Japanese arts and adopt techniques from Ukiyo-e, which was eventually reached a new movement in decorative art called Art Nouveau.
Reason 4) Japonism Caused by Hokusai Fundamentally Changed European Art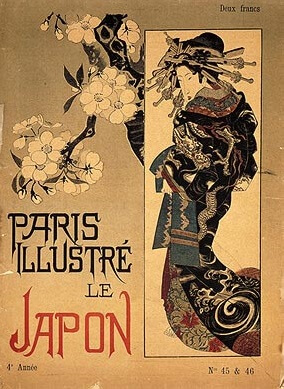 Japonism was a big movement started in Paris in the last 19th century, which fundamentally changed European art. Artists provoked by innovative Japanese art and adopted its technique and copied its way of expressions and motif. Origin of the bit movement was caused by Hokusai Manga and a famous series of Ukiyo-e, Thirty-six Views of Mount Fuji. In other words, Katsushika Hokusai was father of Japonism. It affected not limited to paints but also crafts and music, and finally evolved into what we call Art Nouveau, which brought dynamic revolution and modernized European art.
Reason 5) He Could Draw Clear and Solid Lines in The Age of 90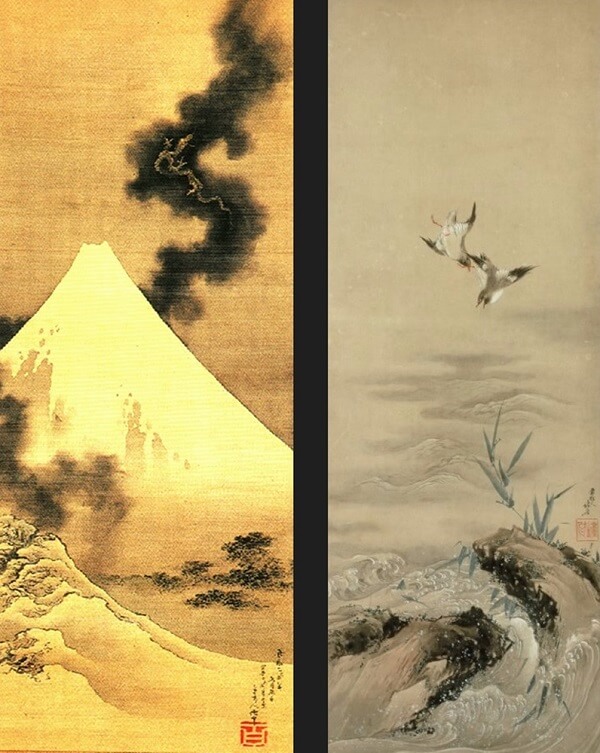 The first step of drawing in Japanese art is to write straight lines and completely rounded circles by freehand. All steps from rough sketch to coloring and finishing are all done by single writing brush in Japanese art of the era, therefore capability of writing complete and strong straight lines was crucial for Japanese painters. However, it is a nature of humanbeing that muscles deteriorate and fingers trembles as they get older. Nevertheless, Hokusai started to tackle with paintings by hand in his 80s. The beauty of lines drawn by Hokusai was so strong and straight actually, and he continued to draw until his 90s. Hokusai did kept improved his skill throughout his entire life.
The other 5 reasons will be continued in another post. (LINK)
You May Also Be Interested In...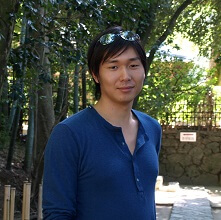 Author - Hiro
Lived in Kyoto in school days, I was impressed by profundity of history and tradition of the city. Had a job to join the three major festivals of Kyoto: Aoi, Jidai and Gion festivals. Love Kyoto and Japanese culture.
Manager of OrientalSouls.com, selling items of Japanese culture, tradition and craftsmanship. I'll introduce interesting information about Japan!
Our Products in Related Category