Continuing our series on Japan's abundant natural bamboo forests, today's article will give you a rundown on some of the many uses Japanese innovators have come up with for this versatile wood. Part 1 looked at the history, imagery, and challenges relating to the bamboo shoot; today we are going to get into the specifics and figure out just where, when, and how Japanese artisans and craftspeople are putting this wood to work. The results are surprising – I never thought one plant could be used in so many ways. Then again, when you think about how overrun with bamboo parts of the country are, it makes sense that people would put their heads together in coming up with ways to make the most of this material. With seemingly never-ending stockpiles of bamboo building up around the country, inventors and handymen around the world are always trying to make sure this all natural; eco-friendly resource doesn't go to waste.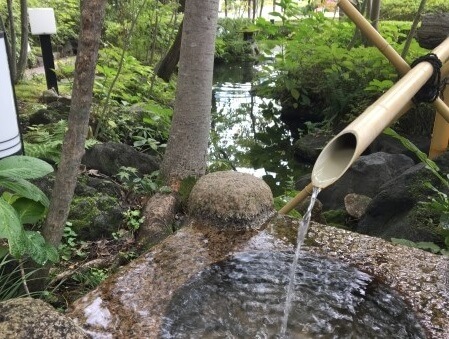 So let's take a look at some of Japan's most ingenious uses of the iconic giant bamboo. If you haven't already, make sure to check out part one of our bamboo series of posts for all the background info you need to truly appreciate these applications of bamboo to daily life. (Images above: photo-ac.com)
1. Traditional Bamboo Arts and Crafts
We are going to start with the original. The most traditional and time honoured of the bamboo crafts: weaving. Who can deny the usefulness of a good basket? At home, in the yard, or in the workshop, baskets are great for keeping your stuff organized and safe.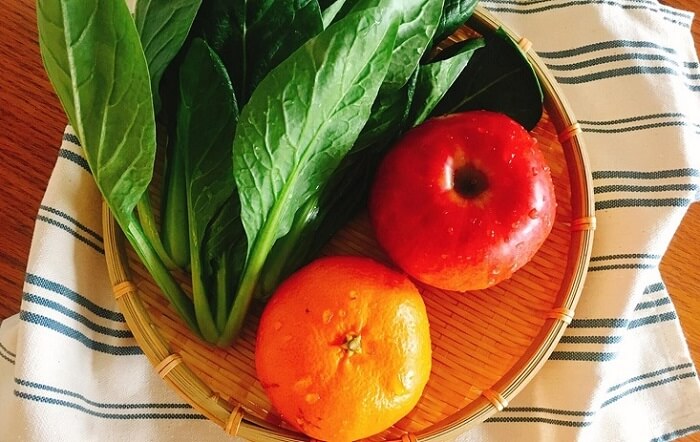 (Image: tokubai.co.jp)
In Japan, these baskets and trays are used by shopkeepers to display their wares, shovel and dole out rice, or even to be used as packaging for the most expensive and luxurious produce. Perhaps their most effective use is in the fields, however. For centuries Japanese farmers have used bamboo-woven baskets to carry the fresh crops off the field and into the kitchens of families throughout the country. In this sense, bamboo played a pretty important role in the survival of the Japanese civilization!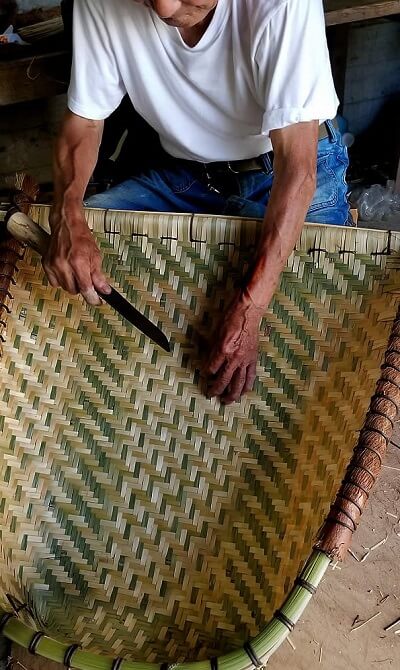 (Image: taketora.co.jp/diary)
If you've ever seen an old samurai movie, or even a period-piece soap opera, the image of a peddler hauling around stacks upon stacks of baskets to sell is probably pretty familiar to you. Like in the world's various other civilizations, basket weavers were to be found where ever people – and bamboo – were in abundance in ancient Japan.
2. Luxurious Uchiwa Fans: Bamboo with Class
Japan's ultimate luxury fans, the Kyo-Uchiwa, are all made with bamboo, giving them a lightweight and easy to handle feel as well as a flexible-yet-sturdy body. Add to this their exquisite designs and you have the ultimate Japanese fan – one truly fit for royalty. With a unibody design, strands of bamboo are carefully separated and spread out, forming the beautiful base for the artist's design. Take a look on our blog for a more in-depth look at this historic form of bamboo artwork.

(Image: kyo-aiba.jp)
3. Bamboo Lacquerware: A Mix of Traditional Art with Traditional Materials
Known as Take-Nuri, the art of bamboo lacquerware is set to impress with its carefully handcrafted chopsticks and bento-boxes. Traditional Japanese tableware with an added bit of natural aesthetic, these pieces remind us of the shape and features of bamboo in the wild. Take a look for yourself!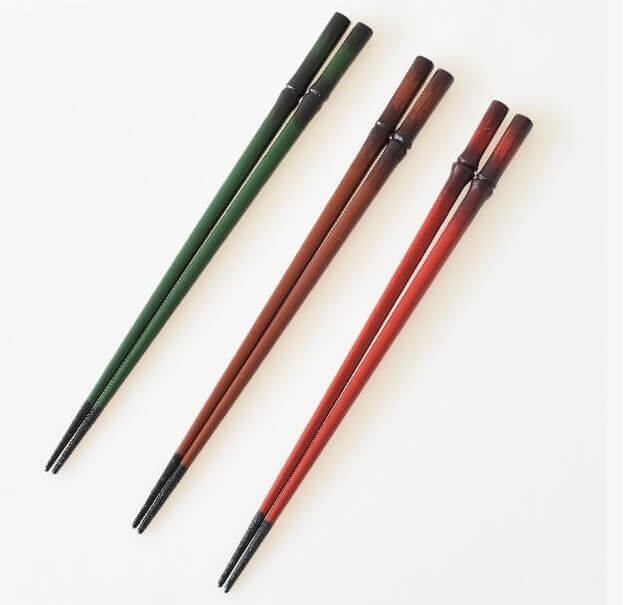 (Image: niigatasikki.jp)
4. Modern Art: Creative Expression with Historic Roots
Visually appealing and with a certain bit of Zen Buddhist sensibility, these ornaments are handmade with care. Weather resistant thanks to their treated, wooden body, bamboo art brings a natural feel to your deck or patio. The weaving technique is adopted from the ancient agricultural uses of feudal Japan, providing you a taste of history and craftsmanship in a modern, sleek package. Perfect mother's day gift, I would say. Adding it to my list!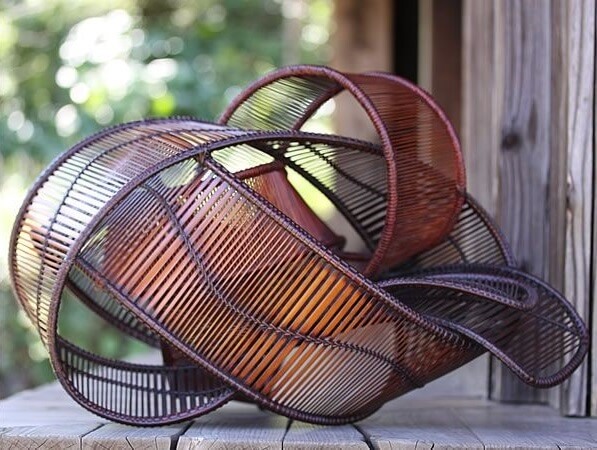 (Image: taketora.co.jp)
5. Bamboo Fashion
Lightweight and breathable, bamboo fashion presents yet another possibility for this sustainable plant!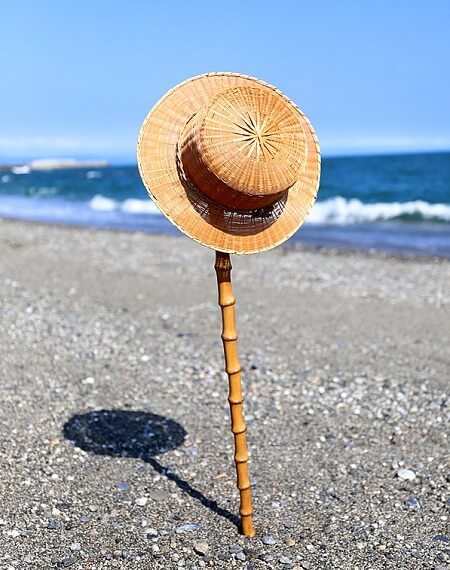 (Image: taketora.co.jp)
6. Bamboo in the Office or Patio: Smart, Traditional Furniture or a Taste of Sunny Island Life
From desks to tables, chairs to rugs, bamboo has been put to use in the home and in the year for centuries. Made into low-laying tables for Japanese-style rooms, bamboo is lightweight and easy to move around – this allows you to put it away while you roll out your futon for a good night's sleep.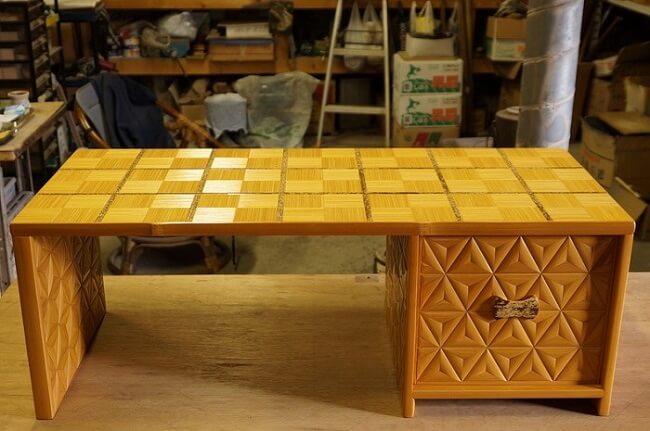 (Image: yamato-bizyutukougei.com)
Alternatively, check out these rugs. Easy to clean and with plenty of ventilation, these rugs resist mold or grime buildup.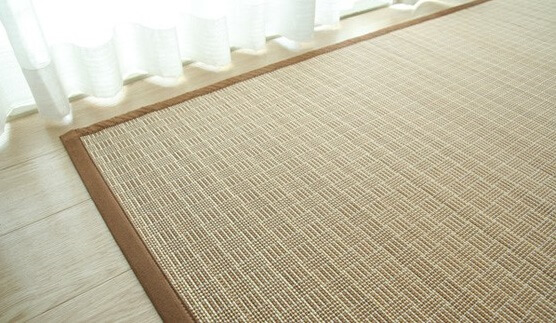 (Image: dothespace.jp)
7. Take-Charcoal: Bamboo for Filtration and Fire
Another recent boom is in bamboo charcoal. With water filtration systems in high-demand, bamboo can be put to work in the kitchen once more!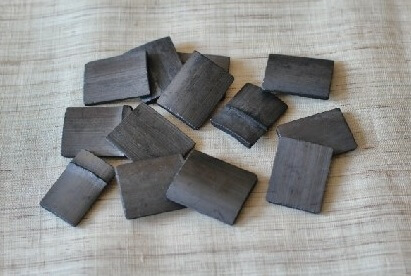 (Image: blogs.ubc.ca)
8. Bamboo Bike Frames: Safe, Strong, and Comfy
With a bit of treatment (all eco-friendly!) and some weld-like crafting, experts from Japan and around the world have begun applying bamboo to the creation of bike frames. With all the strength of steel, these ultra-lightweight, vibration dampening frames are perfect for urban riding – that's why you will find them now in cities from Vancouver to Paris. Check out this bamboo-beauty from Grass Frames in Vancouver.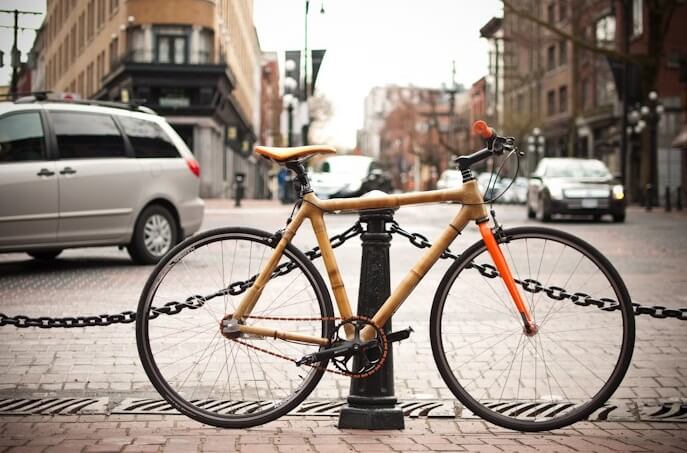 (Image: blogs.ubc.ca)
9. Bamboo Lanterns: A Central Aspect of Japanese Summer Festivals
The framework of these traditional lanterns are made from a single strand of bamboo, cut thin like those of Kyoto's most famous handheld fans. As the traditional lantern construction method, the bamboo body of these special lanterns reflects a centuries old tradition spanning large parts of East Asia. Today, these high-end lanterns are still in use during Japan's famous summer festivals surrounding Obon, the period when spirits of the dead are welcomed back to their rightful homes. These lights act to guide the spirits of those who recently passed, thus giving them an important role in one of Japan's most important holidays.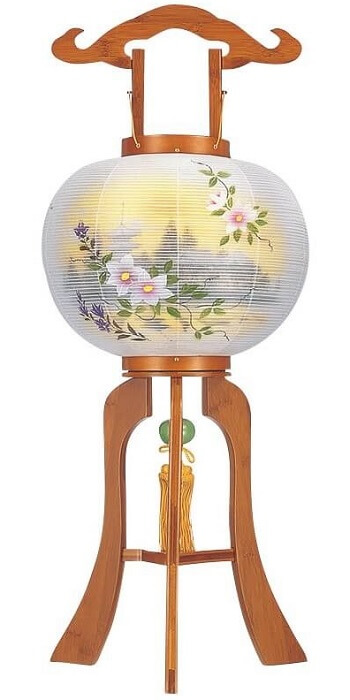 (Image: rakuten.com)
10. Bamboo as the Bearer of Bad Fortune: Urban Legends and Old Wives' Tales
With so many ways to enjoy bamboo in your daily life, it's hard to imagine people having anything but love for this hearty and versatile tree. The truth is, however, bamboo has its own dark past. Besides being a nuisance to farmers without the ability to stay on top of its rapid and expansive growth, bamboo can also be known to stir up feelings of worry and even dread amongst the superstitious.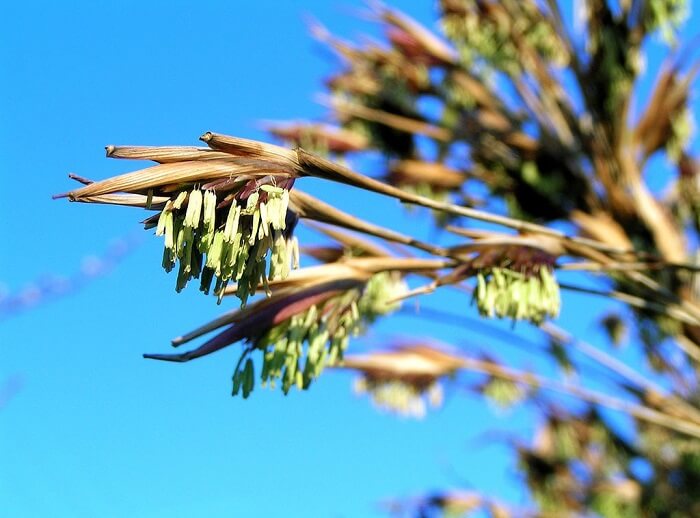 (Image: en.wikipedia.org)
You see bamboo trees have a strange habit of flowing. This only happens, however, once every 60-or-so years. When it does, the seeds it produces mark the death of the tree, as well as any of its original offspring nearby who will all be on a similar 'body clock.' What happens then is thousands if not millions of seeds are dropped at once, and then all the trees die. If that wasn't spooky enough, the seeds themselves are loved by rodents – picture a wave of mice and rats rushing towards the suddenly expired bamboo grove. Now that's a sight spooky enough to unsettle even the most hardened of farm hands.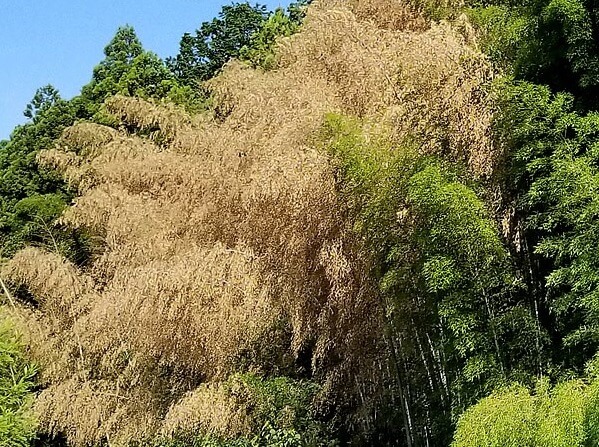 (Image: taketora.co.jp)
Bringing with it death and hordes of rodents, the bamboo flower has been thought of as a sign of bad luck. This idea of bad luck has been expanded upon to include famine, drought, and even earthquakes. While the scientific link between seed and drought is impossible to make, the presence of packs upon packs of rodents is sure to bring devastation to a farmer's field and home. That kind of nuisance can drive anyone up the wall, and it might very well be the key to understanding the origins of these larger-than-life urban legends about the flowering bamboo tree.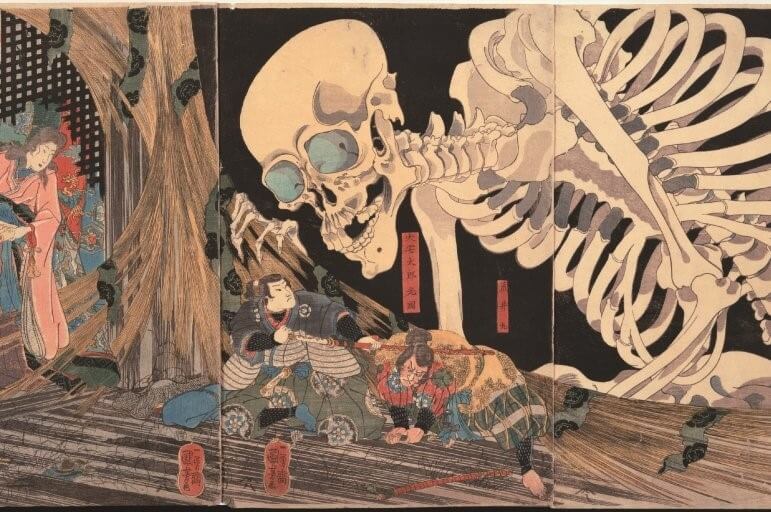 (Image: www.iyokannet.jp)
11. The Bamboo Electric Car: What Can't Bamboo Do?
But hey, let's end our coverage on a lighter note, shall we? Recently, a Japanese bamboo artisan took his pride and joy out for a spin across Mexico. You know we are talking about a car, but I bet you didn't think he would actually go and make it out of bamboo, did you? This electric hotrod benefits from the lightweight strength that bamboo offers – giving it speed, agility, and great battery life!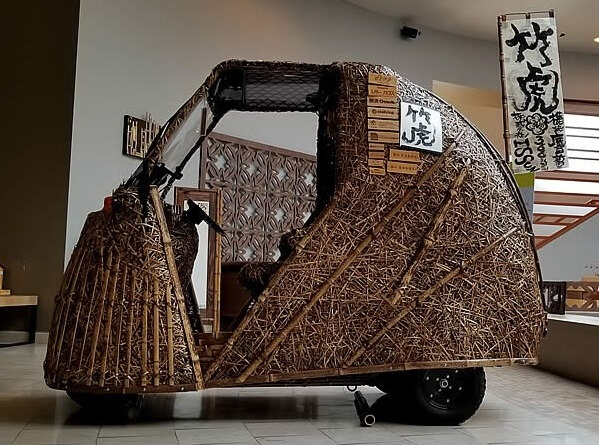 (Image: taketora.co.jp)
12. Grown in Japan and Driving Innovation around the World: The Bamboo Boom of the 21st Century
Thanks to the abundance of bamboo growing in Japan and throughout East Asia, craftspeople around the world are able to get their hands on huge amounts of bamboo timber without having to worry about much other than shipping and handling. This allows people outside the country to try their hand at bamboo innovation – just like bamboo bicycle makers in Vancouver have done. Who knows what these bamboo experts will come up with next? One thing is for certain, when a new idea strikes, there will be plenty of bamboo just waiting to be utilized in the next great project.
Keep your eye open for more bamboo themed products, reviews, and articles coming up.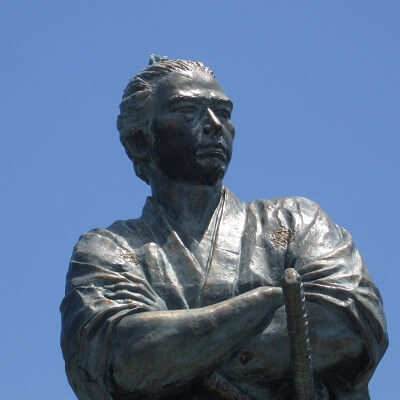 Author - Jay
In my spare time I enjoy watching baseball, tasting local cuisine, and exploring by road and rail. Having lived in several cities around the world, I have an appreciation for local as well as international histories and cultures. Excited by cultural and social exchange, it is my hope that this blog will help promote an interest in Japanese traditional wares and practises by introducing you to their history and meanings.