Ukiyo-e are Japanese genre paintings made using woodblock prints. Ukiyo-e paintings boomed during a period of Japanese history known as the Edo or Tokugawa period (1603-1868). Now the most popular and famous form of Japanese visual art, you probably recognize these genre paintings and might even recall their popular depictions of lively theatre acts or rowdy cantinas. Until the arrival of ukiyo-e popularity in Japan during the 19th century, original, handmade paintings made by well-known professional artists were enjoyed exclusively by members of Japanese nobility and aristocracy. Ukiyo-e revolutionized the consumption of art in Japan by employing woodblocks and the printing method, making mass production a reality and bringing the high quality and vivid colour imagery to people across Japan for just a few hundred yen each. Receptive to this new form of accessible and entertaining art, ukiyo-e popularity spread like wildfire among individuals from all walks of life.
For these reasons, during the Edo period in Japan ukiyo-e prints were rarely locked away in museums or private collections. They were instead meant to be bought, enjoyed, and shared by people like you and me.
Edo period production of colour woodblock prints (nishikie) – regarded as the most impressive and famous from this period – usually began with a lot of around 200 prints. Then, after striking a cord with the masses, the piece would go on to a second, third, and even fourth or fifth round of printing. These subsequent lots can add up to an impressive number of prints. For example, a number of Utagawa Hiroshige's works, such as The Fifty-Three Stations of the Tokaido series, were such an explosive hit that they were quickly printed over 10,000 times.
The most famous Japanese painters of this style and period were Kitagawa Utamaro, Toshusai Sharaku, Katsushika Hokusai, and Utagawa Hiroshige – the Edo period ukiyo-e masters. Katsushika Hokusai was and remains especially famous. Together, this group of artists enjoy a broad audience; their pieces are recognized, respected, and valued by people around the world.
Hokusai's 'break' with a global audience came at the International Exposition in Paris in 1867. It was at this world's fair that Japanese art exploded onto the European scene, influencing trends related to the impressionism and the impressionist movement there for decades. Soon known as Japonism, this boom has been attributed to the Napoleon III's World's Fair in Paris where ukiyo-e works were viewed by the approximately 15 million visitors. Their bold composition and bright, inviting colours, then unknown to European audiences, were so popular in Paris that they instigated the now famous impressionist movement in the Western art world. Those influenced by Hokusai's work in Paris include the famous Vincent van Gogh (1854-1890) and Edgar Degas (1834-1917). Appreciation for Hokusai's work continues to this day, evidence of the wide reach and influence of his work throughout the European art world during and after the Paris exhibitions.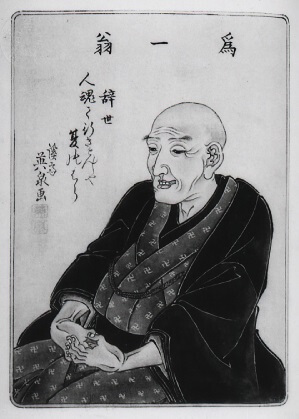 Ukiyo-e Artistry, Style, and Legacy
In the West, the most famous and adored works of the ukiyo-e masters are the landscape print series of Hokusai and Hiroshige. If you are asked to imagine Japanese paintings, it is probably the work of one of these two artists which comes to mind. The relationship of nature and civilization, captured from various perspectives by Hokusai in his Thirty-six Views of Mount Fuji, remain a resounding hit. In fact, his The Great Wave off Kanagawa, popularly known as The Great Wave or The Wave, is one of the most recognizable pieces of visual art in the world. It is likely that Hokusai's Wave is the image a majority of people around the world conjure up in their heads when thinking about Japanese art.
The Great Wave off Kanagawa by Hokusai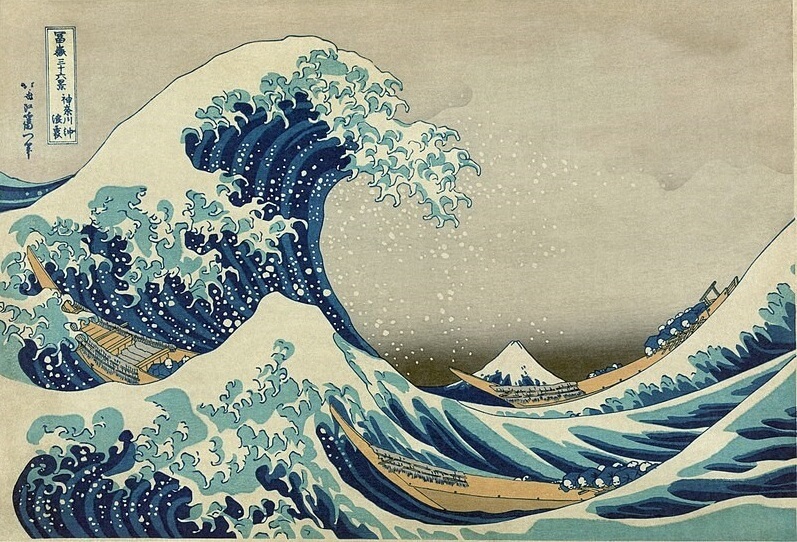 The Great Wave off Kanagawa is, of course, but one part of a larger series. Like Hiroshige after him, Hokusai adopted a theme before setting out to create the 36 pieces which make up the set. Today, visitors and fans can travel the area around Mount Fuji and find for themselves the very spots from which Hokusai established his points of view and perspectives for these famous works. Ukiyo-e tourism is a fun way to explore today's Japan, while learning about its artistic traditions and local histories.
Hiroshige's portrayals of his stops along the Tokaido road during his 1832 trip are equally famous. Like Hokusai, these works act as snapshots of real-life as observed by the artist during his travels. Since their first appearance in Japan in 1833, works from this series have been the best selling ukiyo-e works ever. The Fifty-three Stations of the Tokaido contains a painting for each stop along the road which wound from today's Tokyo to Kyoto. Many will recognize these works, and the more experienced art enthusiast will be able to see their influence in European works from later in the 19th century. Like those of Hokusai, Hiroshige's painting have been printed and reprinted, appearing on t-shirts, postcards, and other souvenir goods from Japan. They have also been adopted by popular bands for album art and posters – something American rock band Weezer did with Hiroshige' Kanbara (a village in the snow) for their 1994 album Pinkerton.
53 Stations Hoeido by Hiroshige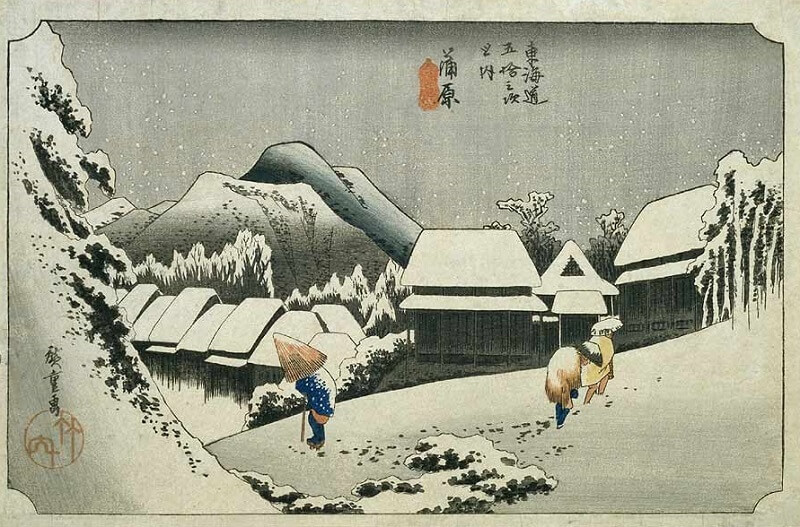 Ukiyo-e Around the World: Collectors and Galleries
A formerly accessible, popular art form enjoyed by the masses across Edo period Japan, ukiyo-e works are now bought and sold at the world's most famous auction houses.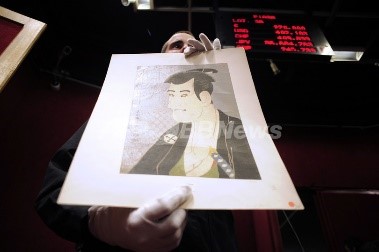 At an Edo period ukiyo-e auction held in October 2009, a Toshusai Sharaku sold for 396,000 Euro (roughly 53,600,000 Yen), making it the most expensive Sharaku to date.
Works from other Edo period ukiyo-e masters have appeared at action. Kitagawa Utamaro, Katsushika Hokusai, and Katakuwa Shunei pieces have all changed hands at these exclusive events where the starting bid has been set at 500,000-600,000 Euro (roughly 6,800,000-8,100,000 Yen).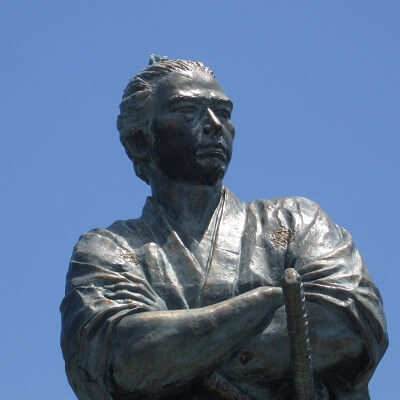 Author - Jay
In my spare time I enjoy watching baseball, tasting local cuisine, and exploring by road and rail. Having lived in several cities around the world, I have an appreciation for local as well as international histories and cultures. Excited by cultural and social exchange, it is my hope that this blog will help promote an interest in Japanese traditional wares and practises by introducing you to their history and meanings.
Our Products in Related Category