Have you ever thought about making a sushi? It's not a traditional dish to serve at potlucks or house pariets, but if you have a neighbor who brings a full plate of fancy homemade sushi, you'd still wish you could pull that off too, right? Turns out, your dream isn't as hard to fulfil than it looks.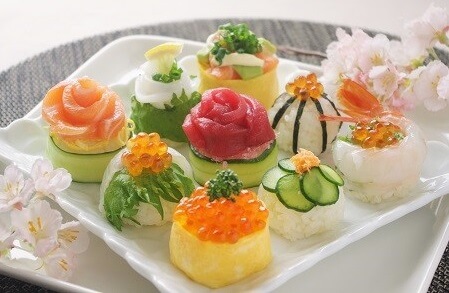 In this post, I'd like to introduce to you an easy way to sushi making (temari sushi) and easy recipes with ingredients that you can easily find at your local Asian market. After reading this post you should be able to make a plate of sushi that looks as beautiful as the picture above!
4 Steps in Making Basic Temari Sushi
It's a bite size sushi in a shape of a ball that has become popular in Japan fairly recently. It's considered a much freer option than making a sushi in terms of variety and the process required. Let me guide you through the steps in making temari sushi first.
Step 1: prepare the rice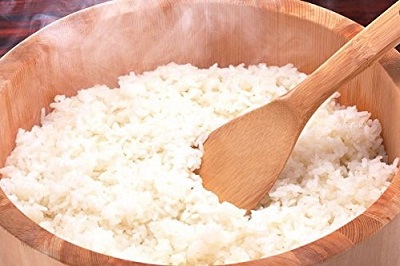 Add a mixture of vinegar (35g) , sugar (37g), and salt (5g) to hot, steamed sushi rice (300g before steamed), and mix them in a bowl. Wait for it to cool down.
Step 2: turn the rice into small balls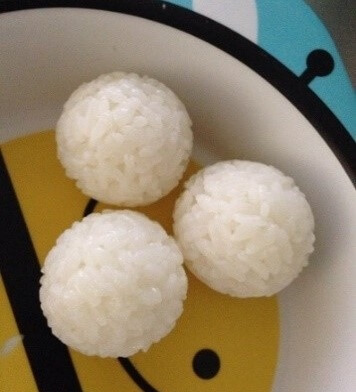 If the rice cools down, make small, bite-size balls. If you don't want to touch it with your hand, use a plastic wrap
(it doesn't have to be so round yet)
Step 3: placing the ingredients (★)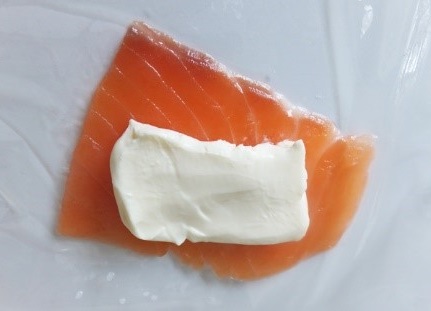 Place a topping or toppings of your liking on a plastic wrap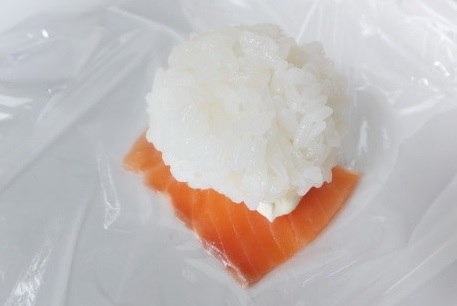 and place a sushi ball on top of it
Step 4: wrapping it up (★)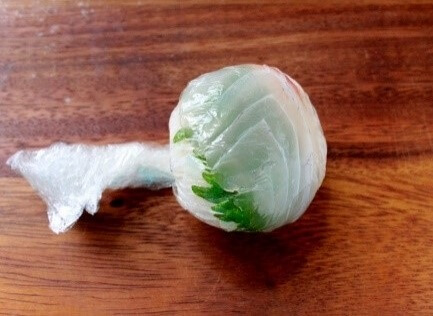 Use a plastic wrap and turn the whole thing into a ball
(If you twist the top of the wrap it's easy!)
Bonus: extra toppings (★)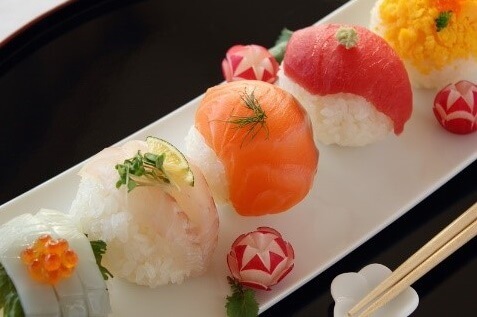 You don't need to do this but if you sprinkle a little bit of sesame or green onions, it looks fancier!
That's it!
If you repeat this process, you should get this at the end:)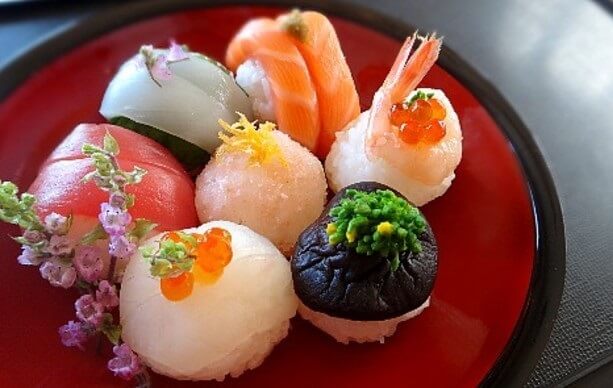 Super Easy, and Fun Recipes to Try
But you might be wondering, what ingredients should you use?
Well, you can basically use anything you like, but just so that you have an idea of what goes well with sushi rice, here are some of the sample recipes! (These are also recipes that you can use for bento, picnic, and parties)
Shrimp Temari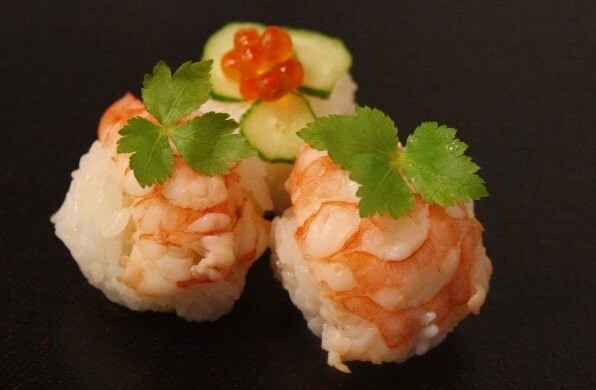 (Image: pngebi.greenwebs.net)
Ingredients
shrimp
sushi rice
any toppings of your liking
Making Steps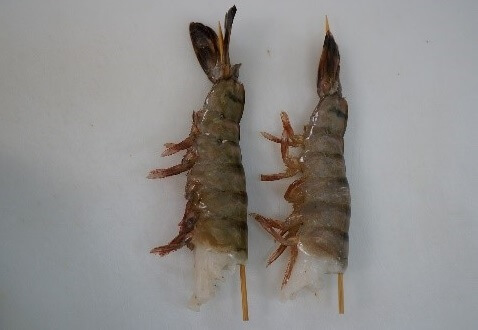 Cut of the head of a raw shrimp, and put a skewer straight through it.
Sprinkle a bit of salt into a boiling pot of water, and put the shrimp inside (it only takes about a minute for a shrimp to cook, so be careful!)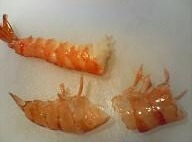 Take the shrimp out from the pot, and leave it for a while to cool it off
and pull the skewer out, and take the shells off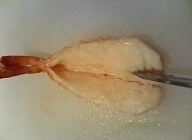 Cut it open like this, and wash off any black parts with water (preferably with some vinegar in it)
You can cut off the tail or leave it on, depending on how you like your sushi to look
After this, repeat the same process indicated by ★.
Recommended toppings include salmon roe, edible mitsuba leaf, or white sesame.
For those of you who wants to make your sushi fancier you should try the following recipes!
Shrimp Avocado Temari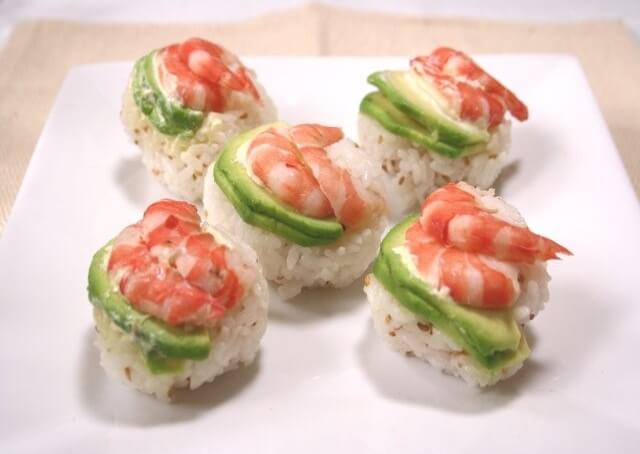 Ingredients
shrimp
avocado
mayonnaise
Making Steps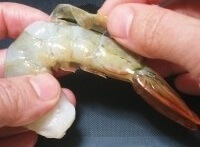 Cut the head off a raw shrimp, and take the shell off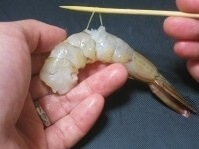 Pull out the vain from the back of a shrimp using a skewer or a toothpick
Boil them in the salt sprinkled water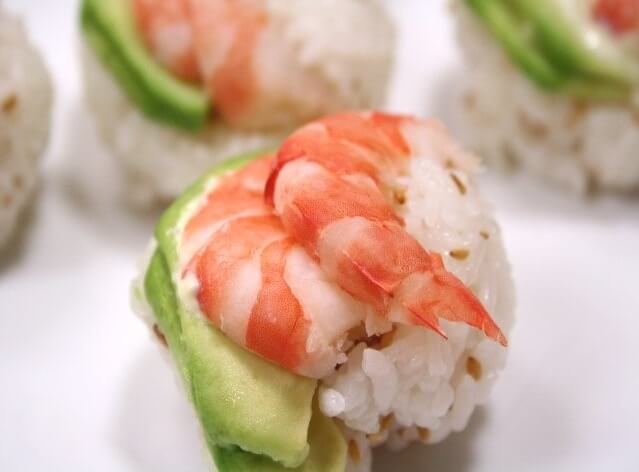 Cut the shrimp in half, and prepare a slice of avocado
Place the toppings in the order of shrimp, avocado, mayonnaise, and sushi ball, and wrap it up with plastic wrap
If you like, you could also prepare a sushi ball with sesame mixed into it!
Prosciutto Temari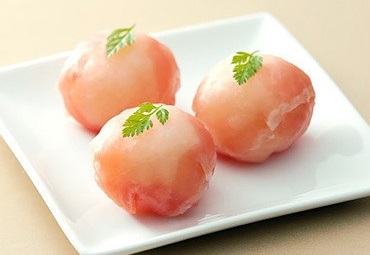 Ingredients
cream cheese (sweet or non-sweet)
prosciutto
sushi rice
onion slice
Making Steps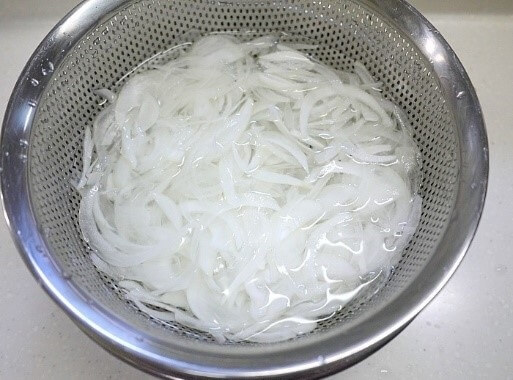 Slice some onions and leave it in the water for a while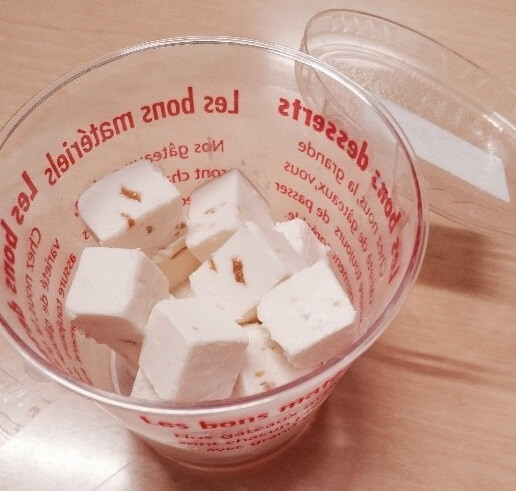 Place the toppings in the order of prosciutto, cream cheese, and sushi ball, and wrap it up
You can also use a normal cheese if cream cheese isn't for you
Get rid of the water from sliced onions, and place it on top of the prosciutto sushi.
Still too much work??
THEN, here is an ultimate easy recipe for you.
Roast Beef Temari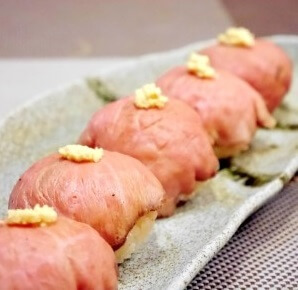 Ingredients
Making Steps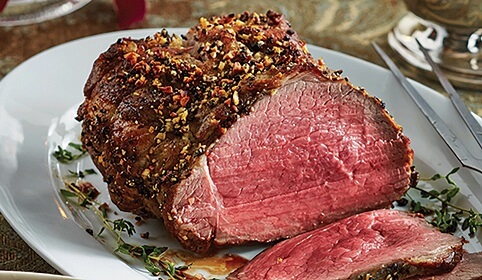 Buy slices of roast beef at your closest deli
Cut them into bite size if it's too big
Repeat the process of ★ (link)
And done! That's probably the fastest sushi making right there. If you want to be fancy, you can place a little bit of wasabi on top of the roast beef.
For those of you who doesn't bother an extra step but still wants to save time, here's a way to cook a roast beef without an oven.
Things you need are
frying pan and lid
cooking oil
chunk of beef (sirloin or eye of round)
garlic
wine (100cc)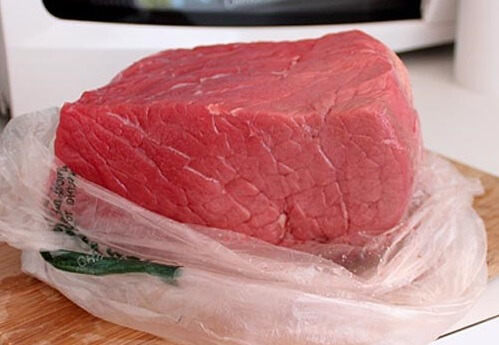 Buy a chunk of beef at your local super market
(If it's too big, cut it so that the height and width would be less than 6cm x 6cm)
Season it with salt and pepper, or other herbs of your liking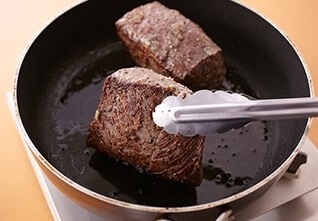 Heat the oil in the pan
Place a crushed or chopped garlic in it, and take it out once the scent transfers to the oil
Change the temperature to high heat, place the meat, and cook all surfaces as shown in the picture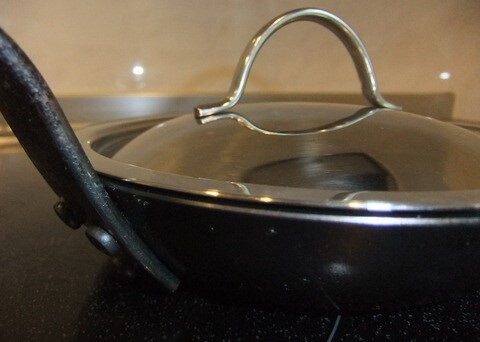 Pour wine into the pan
Put the heat on low, place the lid on top of the pan, and let the meat cook slowly for about 7~8 minutes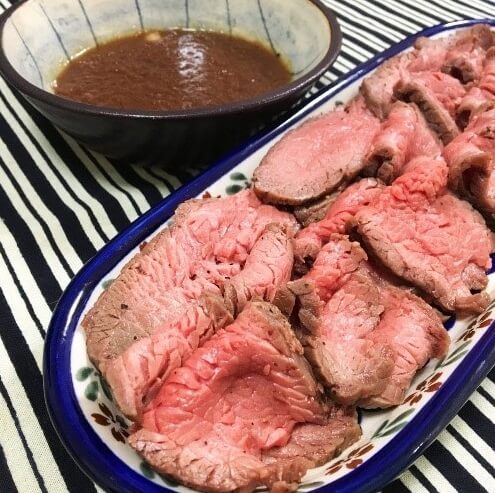 Take the meat out of the pan, and let it rest for a while
(Meanwhile, you can also use garlic, and the oil and wine left in the pan to make a sauce out of it by heating it up with a little bit of soy sauce and honey, only you want to!)
Once it cools down, cut the meat into slices, and you're ready! You can either eat it as it is, or make a temari sushi out of it.
In Conclusion
By the way, the recipes mentioned above are all bento-able sushi that are less likely to go bad (make sure to bring ice packets during the summer though!). If you're bringing someone over or just cooking at home, you can also use raw fish such as tuna and squid. It's super easy to do, and I'm sure your friends or children would be happy to see this unique dish at their parties!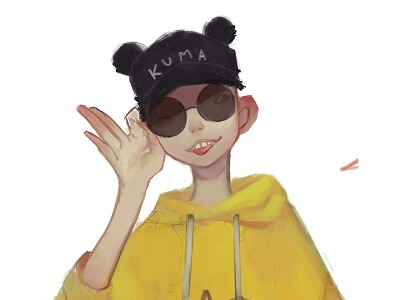 Author - Kanna
A writing/translating enthusiast and a part-time illustrator, recently graduated from Sophia University. My expertise is in media and English studies, but I am also interested in a wide variety of fields, including traditions of art in Japan and how it has changed and been preserved. I hope people find interest in Japan through this blog!