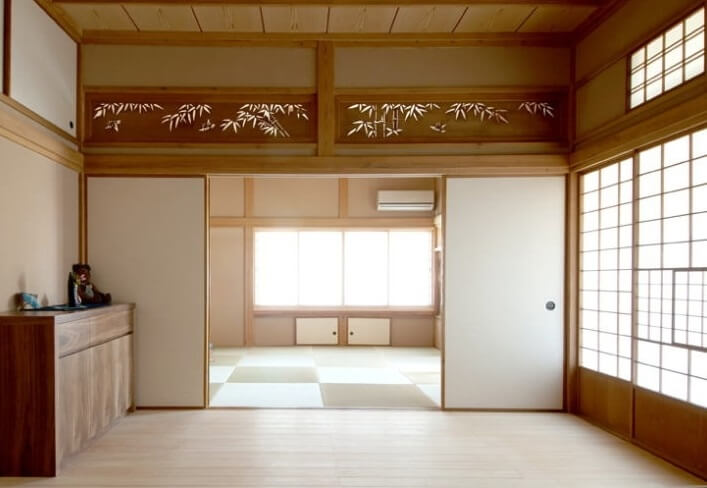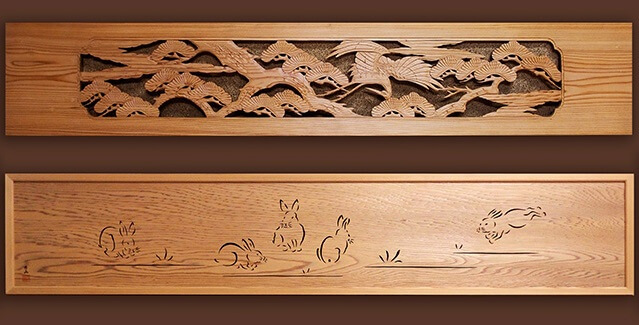 From Household Necessity to Mark of Status and Glamour: Osaka Ranma Transoms of Japan
Ranma are the ornate openwork dividers (also called transom windows) found between adjacent rooms and hallways in traditional Japanese buildings. Designed to welcome natural light and fresh air into the room, their carved wooden designs allow both to freely flow throughout the home.
The scenes of nature that appear to float within the three-dimensionally sculpted and carved openwork dividers are characteristic the Osaka Transom tradition. Made entirely of natural wood, the plants and animals which appear in the carved scenery seemingly come to life with beauty.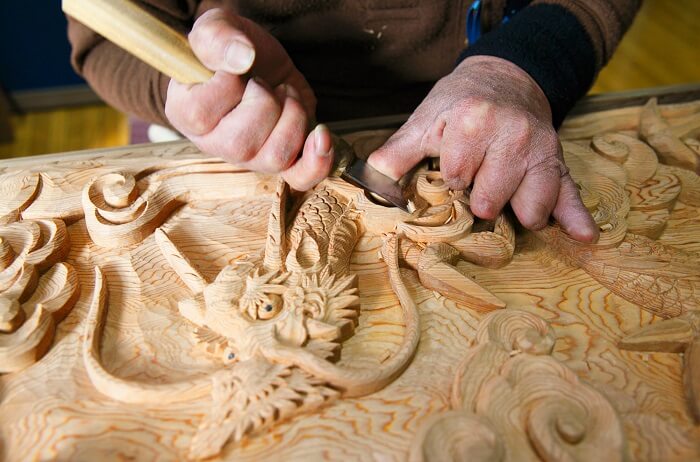 (Image: sugoude.inuiyosuke.jp)
The Ranma of 'Today:' More than Just a Useful Window, Osaka Ranma are True Works of Art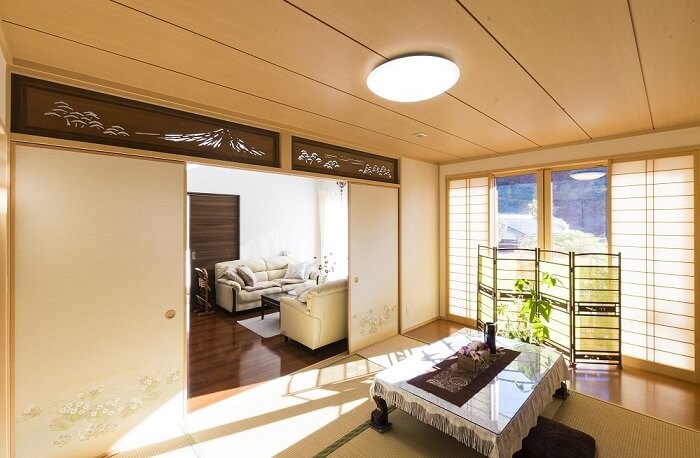 (Image: mokkotsu.com)
In a traditional Japanese home, above the many sliding doors which divide each room, one will usually find ranma openwork dividers. However, with the popularity of western-style homes on the rise in Japan, these traditional openwork carved ranma dividers have become less and less common. Formerly providing each room of the house with natural light and fresh air, ranma have now become works of interior decoration with a newfound purpose of adding atmosphere and beauty to a home. As such, Osaka Ranma transoms are no longer only purpose built aspects of a house's design, but have become beautiful works of skilled and artistic craftsmanship.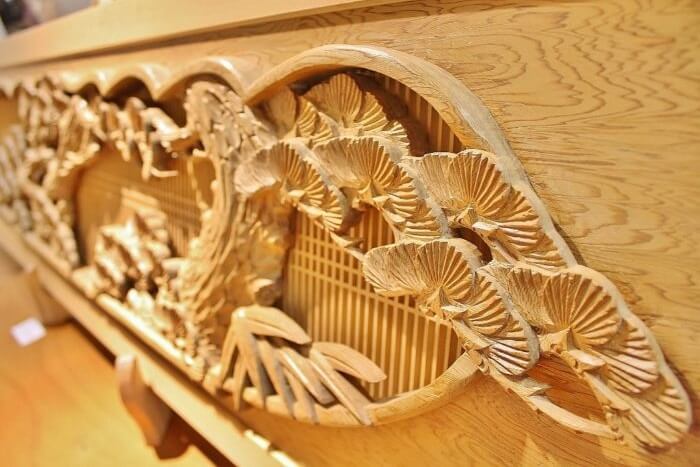 (Image: Aoyama Square)
The more intricate, delicate, and artistic the design, the more luxurious and expensive these works become. For this reason, Osaka Transoms have become a status symbol of the successful, capitalist families of the prefecture known as the historic commercial and industrial capital of Japan. As their designs grew increasingly elaborate alongside the growing prosperity of the region's leading families, the Osaka Transom evolved from a simple and necessary window fixture into a novel ornament of vanity and charm.
An Evolved Appearance Expressing a Timeless and Honoured Tradition
As mentioned, many homes no longer use or need these openwork dividers. According to Kinoshita Tomomi, daughter of a transom artisan of over 50 years, Osaka transom artisans like her father are also on the decline.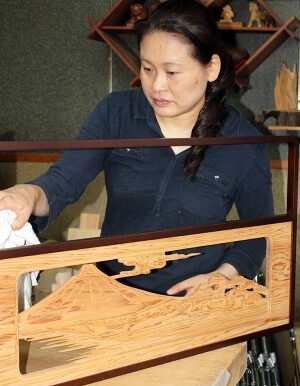 "For the purposes these transoms were originally developed, their usage has certainly declined. However, protecting this tradition does no simply mean keeping an old culture or history the way it was and watching it decline. Instead, appreciating the ornate charm and beauty of these pieces, meanwhile retaining their practical uses, a newfound value and appreciation for the art form can be brought to life by embracing its application to modern lifestyles, environments, and values."
As Japanese art continues to gather more and more international attention and acclaim, Kinoshita has turned her attention to these interested foreign audiences. For example, rather than focusing solely on transoms themselves, she has introduced the 'mocca' line of small, ornamental 'transom artisan plates.' Made of the very same design and materials, and with the very same traditional techniques, these ornamental plates are comparatively easy to pick up and take home than the larger, complete woodwork transoms.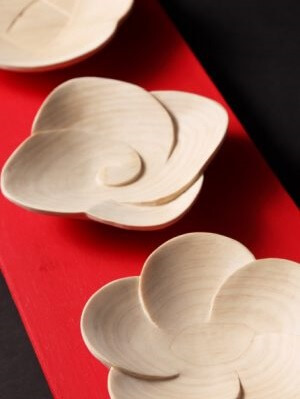 (Images: homes.co.jp)
Using the traditional Ranma carving techniques and some forty or more chisels, these three flower plates were created from a single hinoki Japanese cypress plank. Each design reflects the sensitive appreciation of beauty of the artisan who carved them.
In Conclusion
Ranma transom window were, at a time, "a symbol of life's extravagance and playful moods." As such, their former use was not a necessity of the home but as an ornamental object of luxury means a strict adherence to ancient usages is neither necessary nor required. Furthermore, they are no longer even found in the average Japanese home.
Still, as an iconic decoration that brought light and air into traditional Japanese homes, the Osaka transom design was for long ubiquitous with high-style and interior design. Today, this technology and design has been reborn, finding its way back into homes in the form of picture frames and interior lighting fixtures.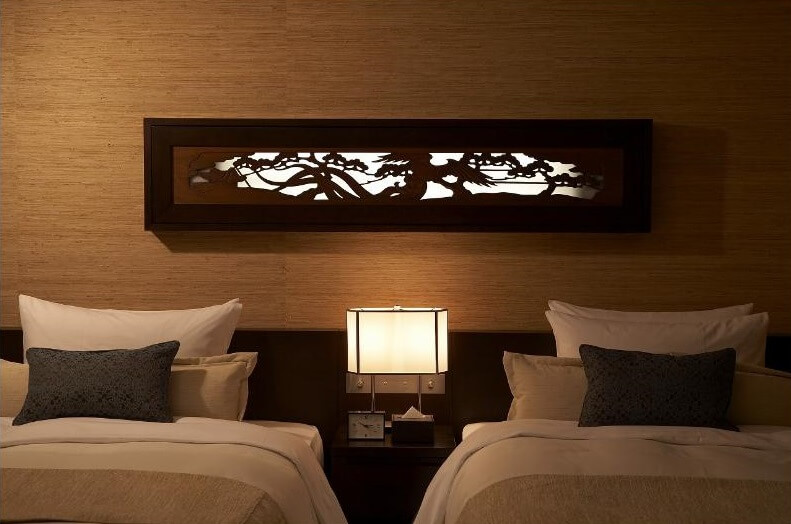 (Image: JTB)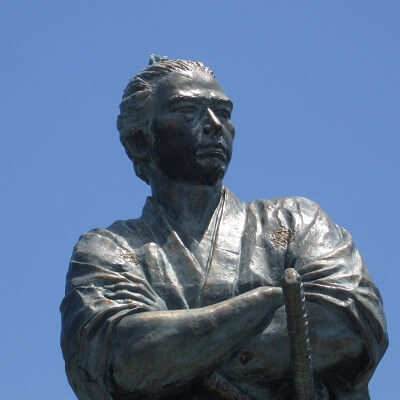 Author - Jay
In my spare time I enjoy watching baseball, tasting local cuisine, and exploring by road and rail. Having lived in several cities around the world, I have an appreciation for local as well as international histories and cultures. Excited by cultural and social exchange, it is my hope that this blog will help promote an interest in Japanese traditional wares and practises by introducing you to their history and meanings.