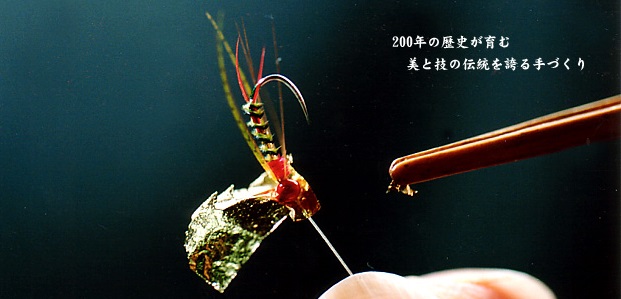 First step of making Banshu fishing flies is to wind bird feather thread on small hook less than 1 centimeter length. The hook is then decorated by gold foil, lacquer etc. to have realistic insect's look in order to deceive fishes.
Among Japanese fishing flies, Banshu flies are specialized to fish Ayu (Sweetfish in English name), which is one of the most popular freshwater fish which lives only in limpid streams. Considering season, climates and other environmental conditions of the day, fishermen choose an appropriate fly to use. So, very many kinds of flies have considered and made, which number of types are over 500.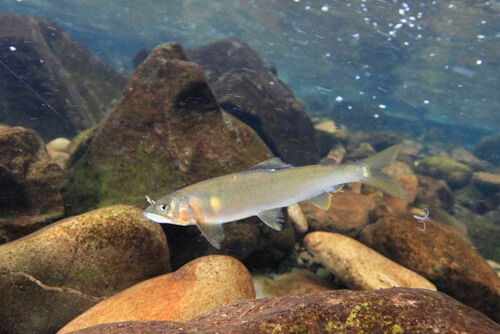 ("Ayu" sweetfish in Japanese river. images: bantsuri.com, surfaaace.jp)
Banshu Fishin Flies Keep Improving Over 200 Years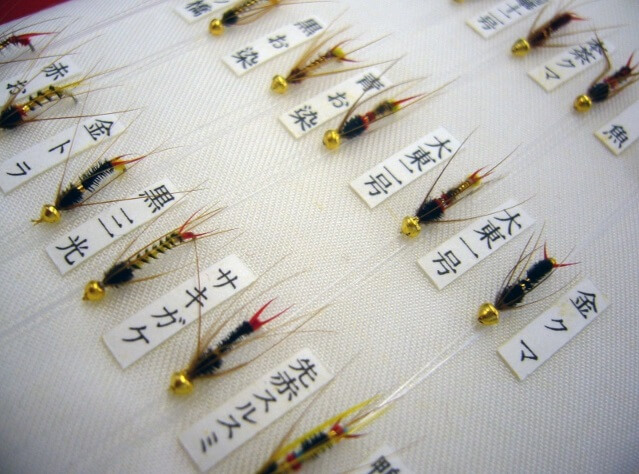 (Image: k-denku.com)
Making process of Banshu fishing flies are conveyed from Kyoto, where fly fishing of Ayu (sweetfish) were popular. In Banshu, fly making was a side business of farmers in Edo era. Since then, fly makers have improved their making skills, which then led to successes of fishing in the area. Those results proved excellent quality of Banshu flies, and the flies won prizes in fishing expos. Thus, the Banshu flies became popular among fly fishermen.
As a result of the ancestors in Banshu area, Nishiwaki city (past Banshu) now produces more than 60% of fishing hooks and 90% of fishing flies in Japan. Banshu flies, a monument of hard working over 200 years by fly makers, not only assures good result of fly fishing but also enjoy owners by its artistic beautiful looks. It is the reason many fly fishers love Banshu fishing flies.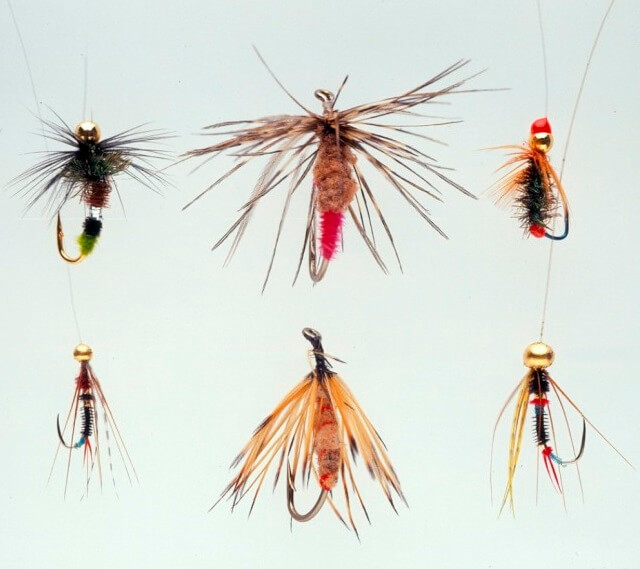 (Image: Aoyama Square)
How Much Are Those Handmade Beautiful Banshu Flies?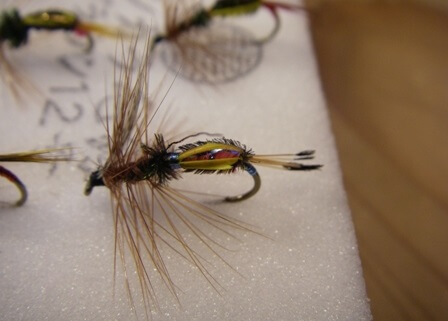 (Image: tenkomori.tv)
Making process of Banshu fishing flies are all done by craftsmen's hands although good machines have developed for manufacturing hooks; it is their pride to do so traditionally and they're still so in present. They wind threads of several kinds of bird feathers and/or silk on small hooks, followed by making insects-like shape from gold foils and Japanese lacquer.
Well-made Banshu flies seems real-insects living in the river, which deceive fishes as if their feeds pass through in front of their sights. However, it takes more than 5 years of making experiences to become able to make lifelike flies. Even a well-experienced craftsman takes more than 15 minutes to make a fly.
How much do you think are these flies which requires a lot of effort and time? Actually, these flies are sold in some online shops and you can purchase those made by craftsmen. How about get some flies which promise good result of your fishing life? We'll introduce some flies sold in a shop.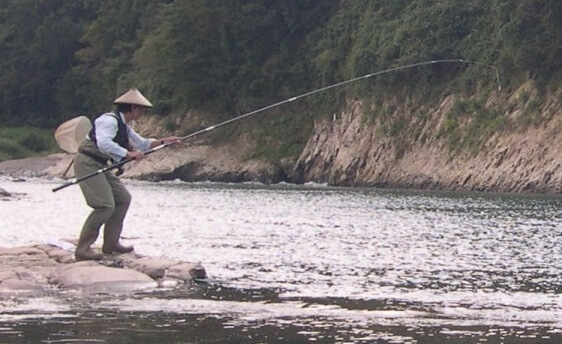 (Image: ayukebari.exblog.jp)
Products of Banshu Flies Sold in Shop
Banshu Flies




Those flies are sold in an online shop in the area. They sold them in physical shop as well. Price range is listed above are from 560-680 JPY, which is equivalent to $5-6 or €4.50-5.50.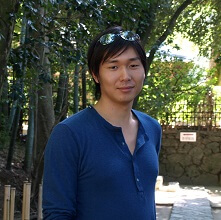 Author - Hiro
Lived in Kyoto in school days, I was impressed by profundity of history and tradition of the city. Had a job to join the three major festivals of Kyoto: Aoi, Jidai and Gion festivals. Love Kyoto and Japanese culture.
Manager of OrientalSouls.com, selling items of Japanese culture, tradition and craftsmanship. I'll introduce interesting information about Japan!