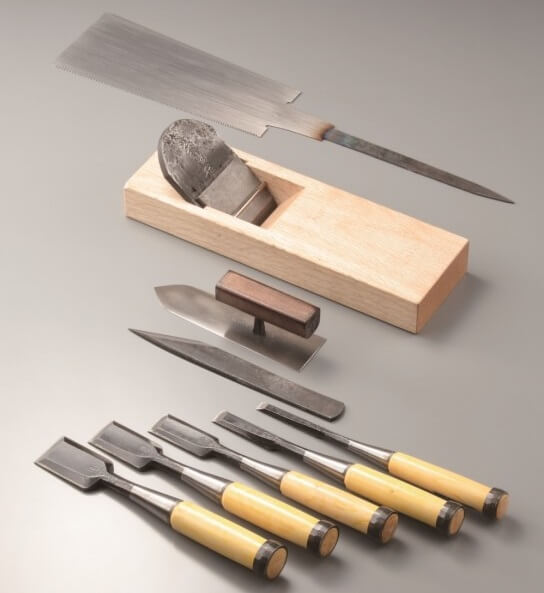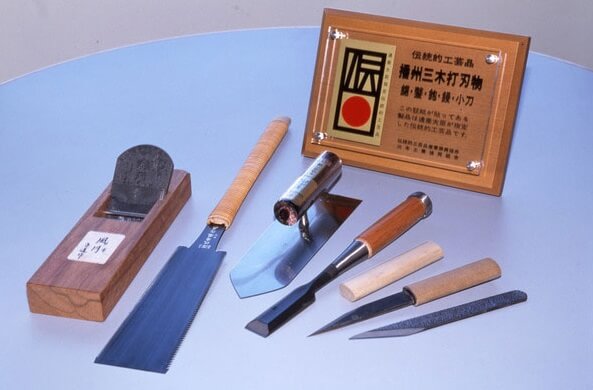 Miki city in Hyogo Prefecture is one of the most major producing center of cutlery. Making process of Miki cutlery has not changes since old time, and they make various kinds of cutlery. Their major technique called "forging" is done after pouring melted iron into molds. Using this flexible technique, craftsmen in Miki city make commodities such as small knives and chisels, instruments used for construction, tools for carpenters and so on. Every cutlery is carefully handmade by craftsmen. (Images: Aoyama Square, Hyogo Pref.)
However, cutlery making of Miki were on the verge of extinction for several times. Diminishing of demands, cancellation of the rights of exclusive sales in Osaka, imports of making techniques from Western countries were reasons. By huge efforts of craftsmen in the era, they have overcame those crises. Not only that, they have developed unique products for it.
In this post, we will introduce some interesting products they've developed, and factories making them.
An Interesting Product from Miki 1: Fish-shape Small Knife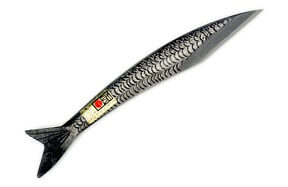 This unique-look small knife is made by Nishiguchi Small Knife Factory located in Miki city. Master craftsman was born in the factory and learned traditional techniques from his father. He has made small knives for over 48 years applying customer needs and trends in his products. These knives are made by similar method of traditional Japanese swords from Tamahagane, excellent quality pure steel for cutlery.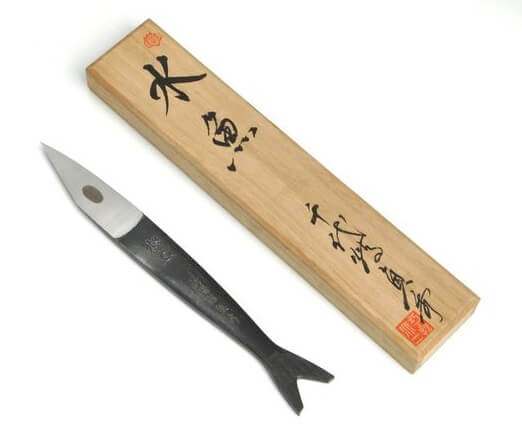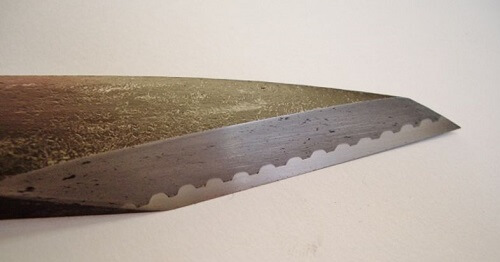 This small knife is made in similar process and technique described above. Maker is Sadahide Chiyozuru. Master craftsman of the factory has kept traditional knife making technique to product high quality knives. All products are made and finished by hand.
An Interesting Product from Miki 2: Highest Quality Saw of Traditional Shape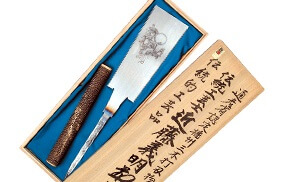 Yoshiwaka factory produces an excellent quality saw made with traditional techniques succeeded from generation to generation. Their saws are mainly for professional usages for carpenters, gardeners and lumbermen. Master craftsman of the factory is an approved traditional craftsman by the government. Its cutting performance is totally different from ones sold in DIY shops. Not only superb cutting quality, cutting sounds of sawing are nothing but beautiful!
In Conclusion – Where is Miki City?
The best way to get Miki cutlery is to visit Miki Cutlery Center. Miki city locates in west Japan, about 2 hours drive from Kobe city. It's not very convenient to visit the place. Fortunately, however, Miki Cutlery Center operates online shop where you can see their unique products and purchase them.
If you're interested, please visit their site from here! (http://www.kiremono.com/) Although they don't have English site, you can still enjoy images of their products.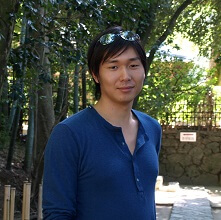 Author - Hiro
Lived in Kyoto in school days, I was impressed by profundity of history and tradition of the city. Had a job to join the three major festivals of Kyoto: Aoi, Jidai and Gion festivals. Love Kyoto and Japanese culture.
Manager of OrientalSouls.com, selling items of Japanese culture, tradition and craftsmanship. I'll introduce interesting information about Japan!
Our Products in Related Category