In my 20s, I spent six years in Kyoto, the oldest capital city since 794 A.D.
I moved to Kyoto to study in an University in Kyoto. The city has a characteristic mood which is different from my home town in a rural city.
Kyoto city is basin surrounded by mountains, so its climate is hard; it's very hot in Summer and very cold in Winter.
However, the most interesting thing in Kyoto is buildings in the city. Because Kyoto is the city of over 1200 years old, some buildings are hundreds of years old and some are built in a few years ago.
Having said that, those buildings seemed to be harmonized in some way and I hadn't felt incompatibility for that situation.
For the six years I had lived in there became my valuable memories, and now I have a chance to introduce how Japan's oldest city has built through traditional hardware.
Although I love Kyoto, now I live in a different city approximately 40 miles away because of business reasons.
The city now I live in also has hundreds of years of histories, but it's very much different from things in Kyoto.
I believe Kyoto is different from any other cities in Japan for many reasons.
From architectural standpoint, all the Japanese building interiors and exteriors, gardens, etc. are modeled by those in Kyoto.
Therefore, many Japanese people who want to adopt traditional styles for their houses or buildings still model those in Kyoto.
Fortunately, I have chances to visit Kyoto. Yes, it's only 40 miles!
So, I'll try to visit Kyoto as much as possible and try to introduce the traditional city from architectural point of view.
Thanks!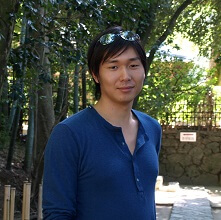 Author - Hiro
Lived in Kyoto in school days, I was impressed by profundity of history and tradition of the city. Had a job to join the three major festivals of Kyoto: Aoi, Jidai and Gion festivals. Love Kyoto and Japanese culture.
Manager of OrientalSouls.com, selling items of Japanese culture, tradition and craftsmanship. I'll introduce interesting information about Japan!