Different from the US and European countries, the first three days of every year has a special meaning for Japanese.
It's days to celebrate coming of new year, and people do some special activities during these period.
Days from January 1st are called "Shogatsu" (正月).
Especially the first three days are also defined as national holidays under the Labor Act of Japan.
Therefore, most companies close and not working.
However, it's not the case for merchants. It's time for a business!
Because many people enjoy holiday and go out for shopping, most shops open from January 2nd. It's also start of the Winter sale.
When you are visiting Japan in this Shogatsu period, it's nice to go shopping.
From large shopping malls to tiny mon&pop stores, items are sold in special price. Just be careful that many shops close on Jan 1st.
In addition, some shops sell "Lucky Bags".
It's a package of items in opaque bag sold for special bargain price. For example, a bag which contains items equivalent for 0 in total is sold for 0!
However, you can't see what's in it until you buy it and open by yourself.
That's why it's called "Lucky Bags".
Commonly, Lucky Bags are sold in department stores (each brand/store sells it's original Lucky Bags), electrical stores, general stores and super markets.
Enjoy shopping and a happy new year!
Hope this year will be great for all of you.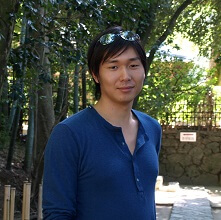 Author - Hiro
Lived in Kyoto in school days, I was impressed by profundity of history and tradition of the city. Had a job to join the three major festivals of Kyoto: Aoi, Jidai and Gion festivals. Love Kyoto and Japanese culture.
Manager of OrientalSouls.com, selling items of Japanese culture, tradition and craftsmanship. I'll introduce interesting information about Japan!