It's a typhoon season in Japan. They are big cyclones, so they basically brings only rainstorms. However, it's scale and strength are just astounding.
In this post, I'll introduce what you should do when a typhoon is approaching during your stay in Japan.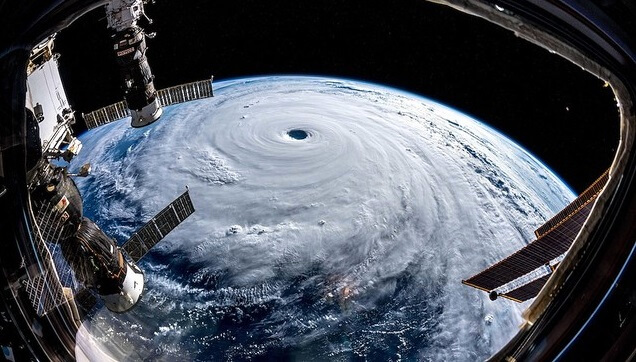 (Image: @Astro_Alex)
1. Get Information, and Understand Its Strength
Strength of typhoon varies greatly. Weakest typhoon has its wind speed below 17meter/sec. (34 knots) by which you feel some strong wind. Typhoons often change to extratropical cyclone around Japan, which is not as strong as typhoon. Generally, impact of typhoon is just temporary and locally, and it doesn't last long.
However, strong typhoon sometimes hit directly Japan and affect wide area of Japan for a longer time. Huge typhoon brings not only rain and wind but also secondary disasters such as complete stop of public transportations, closing of high ways, tsunami, high tide and large-scale blackout.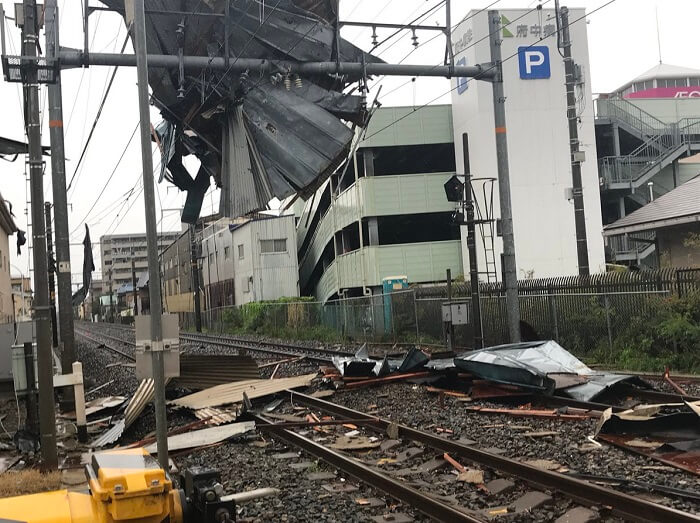 Therefore, it is very important to get information quickly and judge whether it affects you or your area. Actually, only a small number of typhoon hit Japan directly, although tens of typhoons accrue every year. So, you don't have to be too nervous about typhoons in Japan.
For your reference, here is a class of typhoons categorized by Japan Meteorological Agency.
| | |
| --- | --- |
| Class | MAX. WIND SPEED |
| Strong | 33 – 44 meter/sec (64 – 85 knot) |
| very strong | 44 – 54 meter/sec (85 – 105 knot) |
| severe | 54 (105 knot) and above |
Looking at television and newspapers, check out its wind speed, and if one matches the table above, look carefully its course. Expected course of typhoon can be found many places, but be careful that it changes a lot and information will be updated several times a day.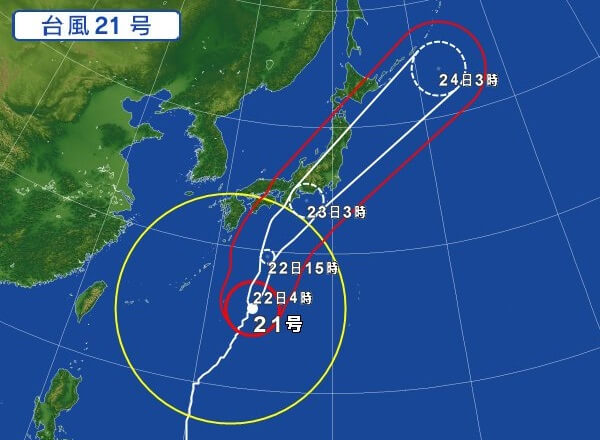 This is an example of rare case that typhoon hit directly to Japan's second largest city Osaka in the daytime. At this time, almost all public transportations stopped, hundreds of thousands of houses were blackout, large tanker blew by wind hit connecting bridge of Kansai International Airport by which the airport closed for a couple of weeks and thousands of people were locked in.
So, if you find a typhoon hit where you are, or where you will be, please try to do next two things especially the typhoon is strong.
2. Try to Change Your Itinerary or Destination
In case strong typhoon hit an area, public transportation plans to stop or at least huge delay occurs, and shops and facilities may close. It causes confusion to some extent, so it is better not to head that destination. If you're in the area typhoon is expected to hit, then try to move to place where's out of its range. Most of typhoons move at the speed slower than car, so you'll have enough time to prepare.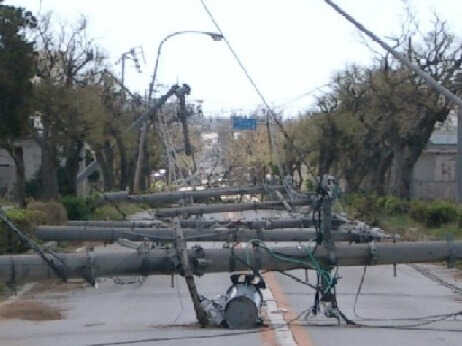 Although areas where typhoon came may be heavily rained and winds are raging, outside of typhoon is unbelievably calm and mild. So, you can keep enjoying your stay just moving some hundred kilometers away from typhoon.
3. Purchase Food and Things for Killing Time
Just in case you don't want to move and strong typhoon is expected to hit, then prepare foods and something you can do while typhoon is going by. In most cases, typhoon brings just rain and wind, and it go away in several hours. Buildings in Japan is designed safe against disasters e.g. typhoons and earthquakes, and that is the case for infrastructure such as gas, electric power and internet connections. What you should do is just stay inside building and do something you can do there. It is not comfortable to go out in heavy rain and strong wind, but again, they pass in several hours.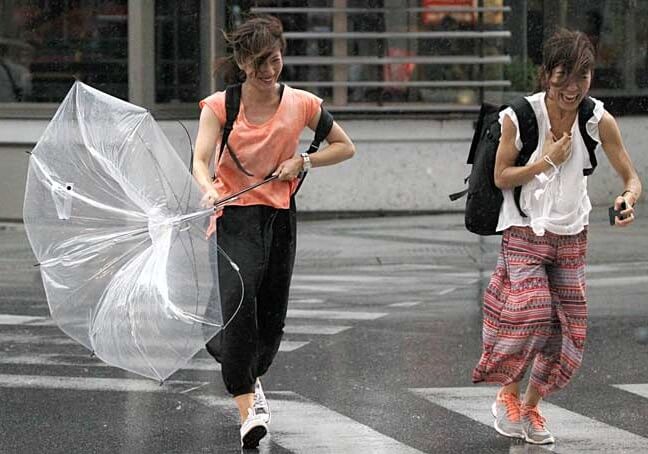 Just a final comment though… severe level typhoon hit directly to Japan once several years. If you face that occasion, take it seriously. 21st typhoon came this September locked in many tourists in Kansai International Airport. Many people in Osaka region affected much as well for several days.
In that case, just don't be there. Although it affected huge area of west Japan, east and north Japan were nothing affected. Try to enjoy in the other place!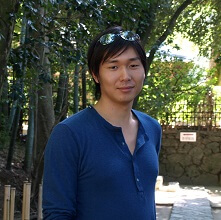 Author - Hiro
Lived in Kyoto in school days, I was impressed by profundity of history and tradition of the city. Had a job to join the three major festivals of Kyoto: Aoi, Jidai and Gion festivals. Love Kyoto and Japanese culture.
Manager of OrientalSouls.com, selling items of Japanese culture, tradition and craftsmanship. I'll introduce interesting information about Japan!