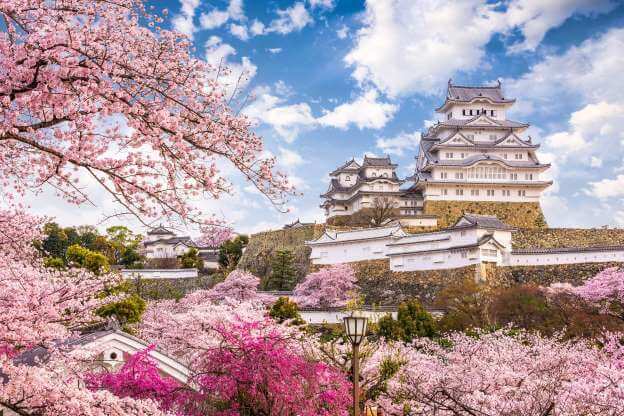 In Japan, most precious, cultural and historic properties are registered in national treasure to protect/preserve it. In my opinion protecting/preserving cultural and historic properties is fatal action in country's indecency. Last year 2017 was 120th year of creating national treasure in Japan. And I want to introduce to you highly valued and beautiful places and buildings through this article. Firstly, Phoenix Hall is introduced which has very beautiful figure and even it is on the 10-yen coin. After that, the oldest wooden building (over 1600 years old) in the world is explained. Finally, in this article, beautiful white castle called Himeji is introduced.
Pheonix Hall, Byodoin Temple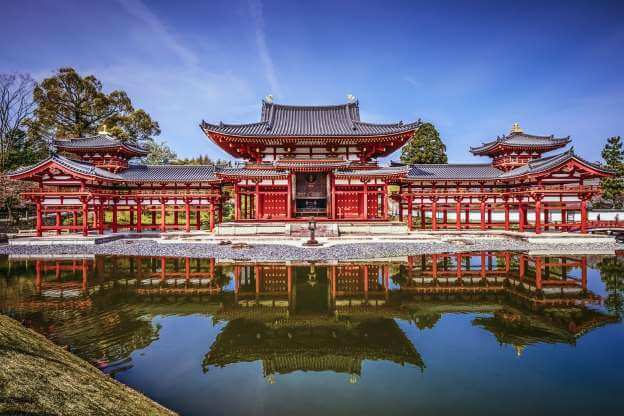 Byodoin Temple, a temple of Fujiwara who was glorious during the Heian period, is a World Heritage Site as a "Cultural property of ancient Kyoto." There are lot of cultural assets including national treasures such as architectures, Buddha statue, paintings, and garden from around 1000 year ago period. Phoenix Hall which is one of national treasures has built on the small island of the pond. And you can see fantastic appearance of Phoenix Hall with the reeflection of it on the surface of the pond. This beautiful Phoenix Hall's picture is chosen as a symbol in the 10-yen coin.
The Five-Storied Pagoda, The Kohfukuji Temple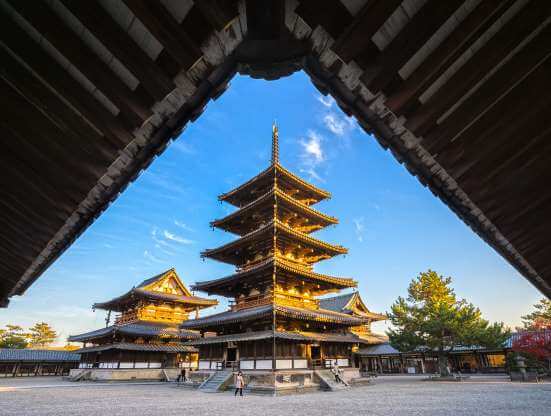 There are only 11 of The Five-Storied Pagoda which are built using only woods in the country. The Five-Storied Pagoda of The Kohfukuji Temple has the longest history among them. Actually, this The Five-Storied Pagoda is the oldest wooden building in the world. It has built in 607, which means it has been standing over 1400 years. Rising into the sky with full of force means symbol of Sayonin Buddha. Each story represents one of five basic elements, ground, water, fire, wind and sky, of cosmic from Buddha.
The Himeji Castle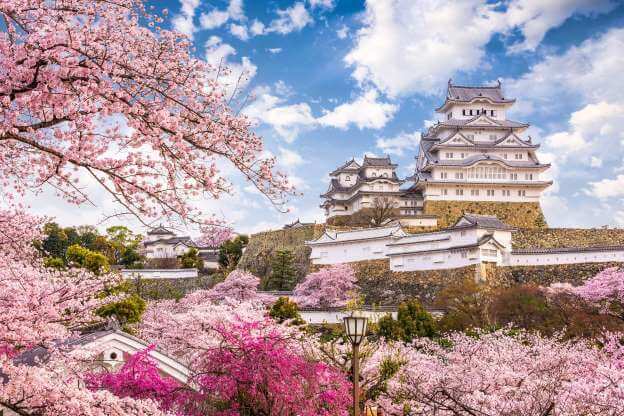 The Himeji Castle is registered as first World Heritage from Japan along with The Horyuji Temple in 1993. The Himeji Castle distinctive from others because of its brilliant white walls and 5 layers wide and 7 stories tall tower. Commander Akamatsu Norimura built a fort of this place during going out to Kyoto in 1333. Later, in 1346, Akamatsu Tadanori built and finished full-scaled The Himeji Castle. Hideyoshi Hashida (Toyotomi) renovated the castle in 1581. The Himeji Castle receives very high rating in the world from existing castles in Japan because of its very good preservation from old period, beautiful figure (called "Hakujo" Castle), and elaborated design as a fortress.
Conclusion
Japan has tons of national treasures those are has to be seen or visiting by all people. And only three of them, Phoenix Hall, The Five-Storied Pagoda, and The Himeji Castle are explained in this article. I have been in all those 3 places and I had wonderful time. Phoenix Hall with the reflection on the pond, I can't get enough looking. As for The Five-Storied Pagoda, I felt very powerful presence of the tower, and the argument starts on which one is strongest wood or concrete. As usual, The Himeji Castle looks like big beautiful white bird in the sky.
I will try to continue this article because there are countless beautiful things in Japan I want to introduce.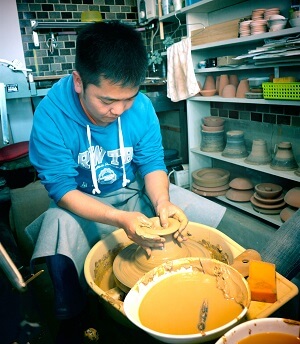 Author - huchka
I am from Mongolia and studying abroad in Japan since 2007. Currently, I am living in Osaka and studying at Graduate school of Information Science and Technology, Osaka University. I have always fascinated about Japan product's quality in so many different levels, especially in deep specific fields. Also, Japan has very interesting long historic and traditional culture and it has been kept so well within modern era that I found amazing.
Recently, I am taking interest in handmade crafts and it's background culture and history. So I can introduce what you are looking or interesting.