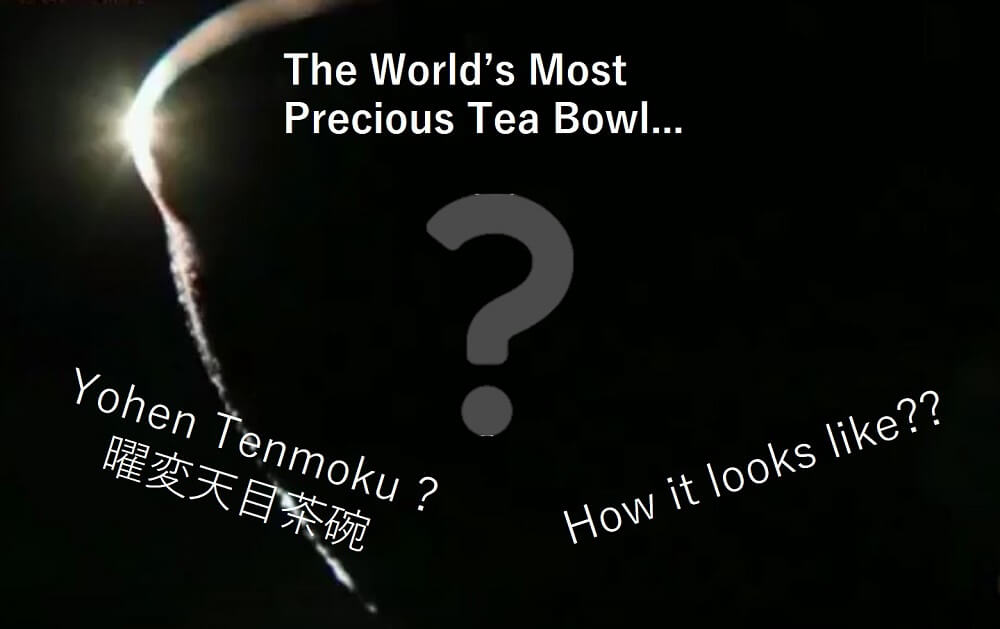 There are 1,110 items of the National Treasure of Japan.
The national treasure is defined as very rare and valuable treasure from the world cultural viewpoint. They are designated by Ministry of Education, Culture, Sports, Science and Technology of Japan.
Potteries are one of the most popular souvenirs among visitors to Japan because of its traditional and unique looks. There are a lot of potteries as well as pottery makers and producing centers in Japan. Some are dealt with at a high price as art objects. However, only 14 items (out of 1,110 items in all categories) are designated as national treasure.
Among such a small number of potteries designated as national treasure, there is a type of pottery which ALL existing items are designated as national treasure.
The type of pottery is called "Yohen Tenmoku" tea bowls.
Only three tea bowls of this kind are existing in the world! And all of the tree is in Japan.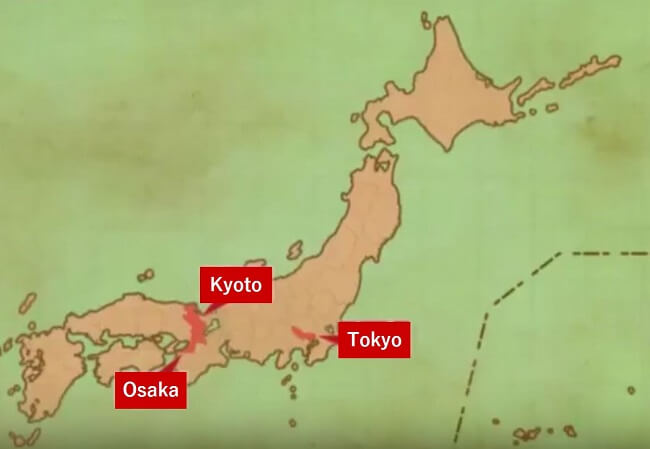 Each Yohen Tenmoku is in Kyoto, Osaka and Tokyo; there is no other place where Yohen Tenmoku exists. A Yohen Tenmoku is priced for 168,000 JPY (approx. $1,530) in 1918, which is equivalent to current monetary value of 1,700,000,000 JPY (approx. $15.5 millions)!
What is Yohen Tenmoku Tea Bowls?
Actually, Yohen Tenmoku tea bowls are not made in Japan.
It is said to be made in Nan-So region in China in 800-900 years ago (12-13th centuries). The bowls are only made in Ken-an in Nan-So region where had been a biggest producing center of tea bowls.
However, manufacturing method as well as manufacturer is unknown.
Their appearance is described as "its beauty is like holding the cosmos inside".
Well, let's take a look at the Yohen-Tenmoku tea bowl!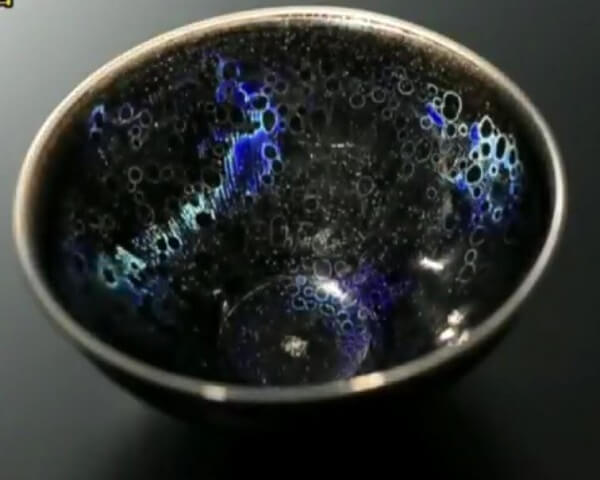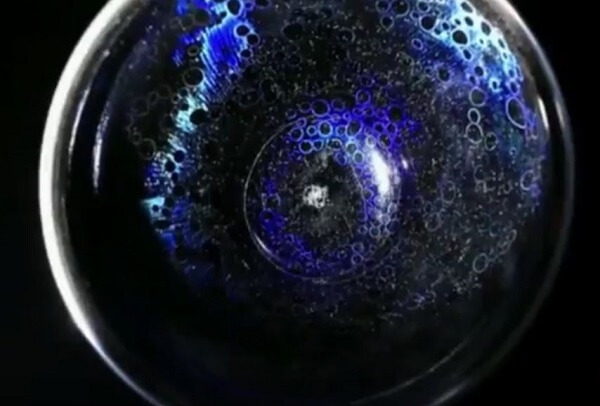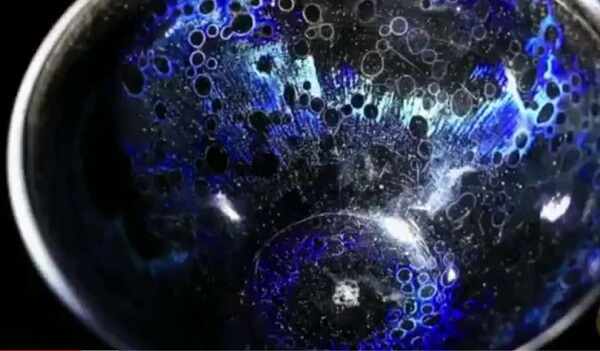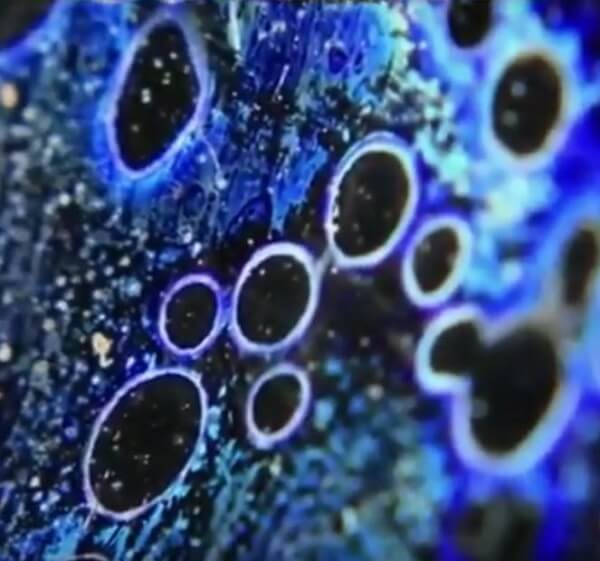 Yohen Tenmoku has black-based body in which various sized blue to purple spotted patterns.  Periphery of each spot gives off pretty colors of iridescence and moves around. Yohen Tenmoku is supposed to have both the spotted pattern called "Seimon, meaning the star crest" and the periphery iridescence colors called "Kousai, meaning the luster pattern".
This beautiful and mysterious pattern is described as "see the cosmos inside the bowl".
Why Yohen Tenmoku Only Exists in Japan?
A most reliable theory is that Yohen Tenmoku tea bowls, product of chance, were broken in old China every time it is manufactured instantly. The reason is that Chinese people had been regarded rainbow as unlucky object, therefore Yohen Tenmoku whose colors are similar to those of rainbows were broken as considered to be unlucky.
Some of Yohen Tenmoku tea bowls were, however, somehow (mistakenly) brought to Japan. And beautiful Yohen Tenmoku pattern is prized by collectors in Japan because Japanese people haven't considered rainbows to be unlucky.

However, a famous potter in Japan who is an expert of Yohen Tenmoku casts doubt to the theory. He insists that it's 100% impossible such a beautiful pattern accidentally appears. It must be made intentionally, he thinks, and he has been trying to completely replicate the original Yohen Tenmoku tea bowls.
A Potter Challenging To Replicate Yohen Tenmoku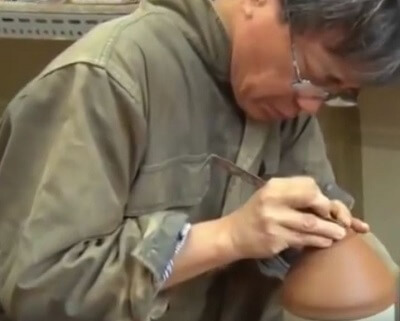 A potter lives in Seto, one of a major producing center of pottery, has been trying to completely replicate the original Yohen Tenmoku tea bowls for 23 years. Because making process of Yohen Tenmoku is unknown, he has been repeated trials and errors to find out the recipe. The potter is the 9th family head of a famous potter clan since Edo era. Making original potteries, he has researched the clarify the secret recipe of Yohen Tenmoku tea bowls. On his way for that, he has invented original technique to produce unique patterns. These original products are sold for his customers.
Let's look into some of his original tea bowls.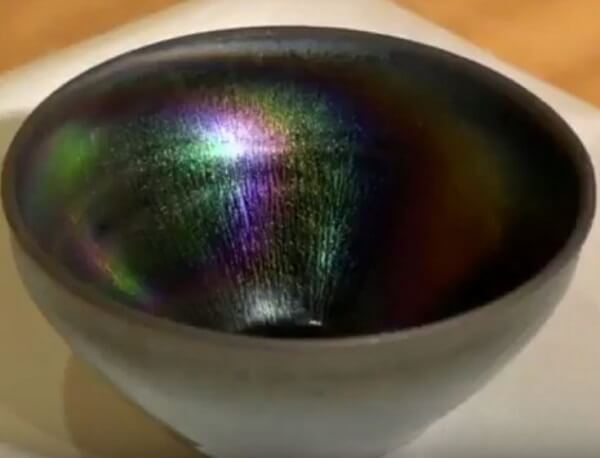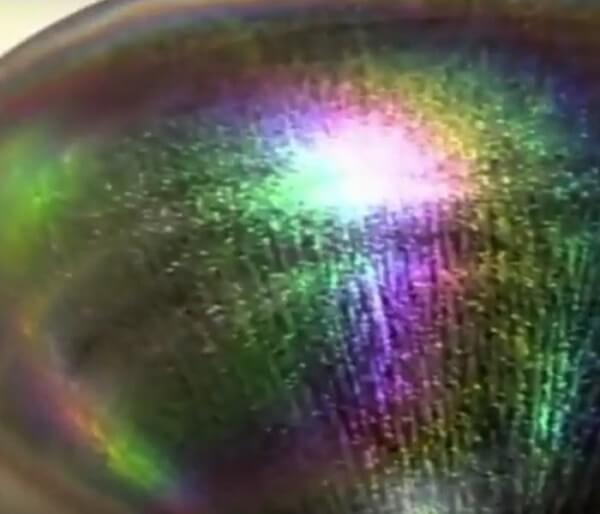 This is a product named "YoYo-San" on which he reproduced Kousai (luster pattern). Just FYI, Yohen Tenmoku should have both Kousai and Seimon (star crest pattern).
Of course, this pattern is made by his technique, not by an accident.
Actually, the potter has replicated (to some extent) Yohen Tenmoku tea bowls. Here is the replica he made.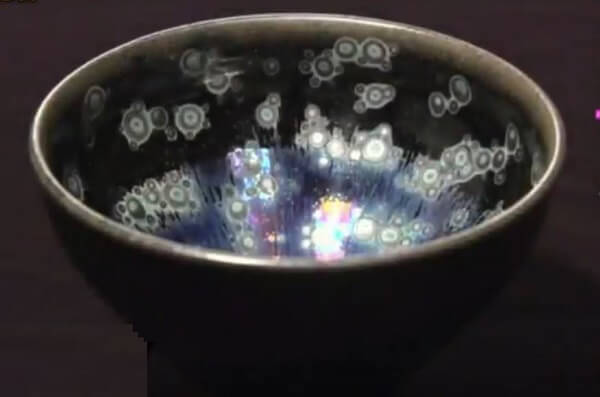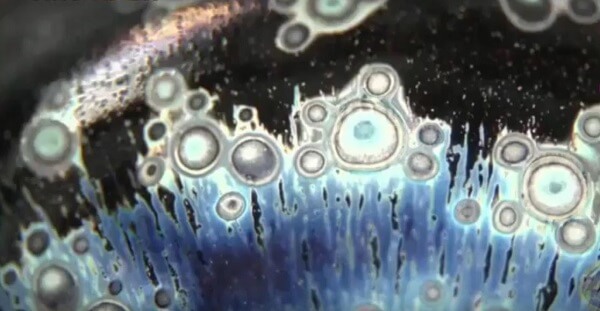 Look! There is both Seimon (star crest pattern) and Kousai (luster pattern) on it.
Comparing original national treasure and his replica, you may not see much difference. You may even think he made it! In fact, his replica can be Yohen Tenmoku referring to the definition that Yohen Tenmoku should have Seimon and Kousai.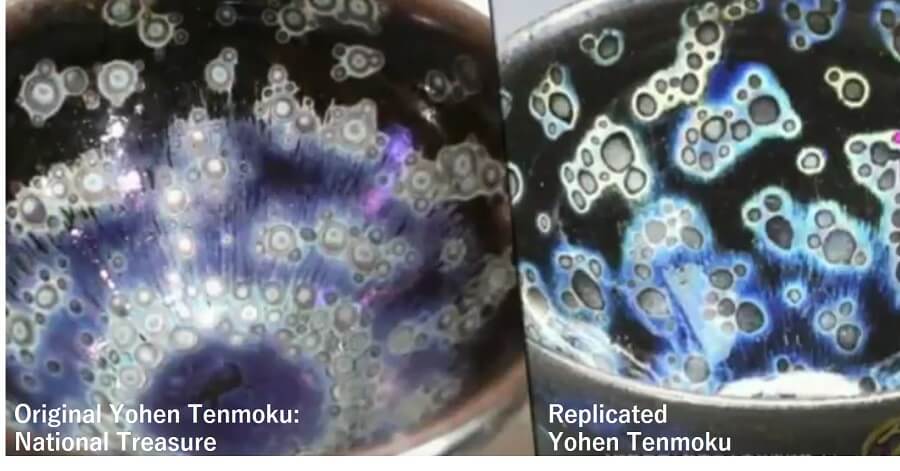 However, the potter says he has not made it yet because its workmanship is far behind original beauty. Therefore, he insists his replica is yet incomplete one. His passing grade of product quality is extremely high even compared to that of other professional potters. For this highest standard, this product is not for sale.
His highest quality standard is also applied to any of his products. Even A- grade is not allowed in his factory. A corner of his factory is full of such rejected tea bowls. He checks every product thoroughly, and only a few of his products pass his check to sold in the market.
Here are some products that passed "his check".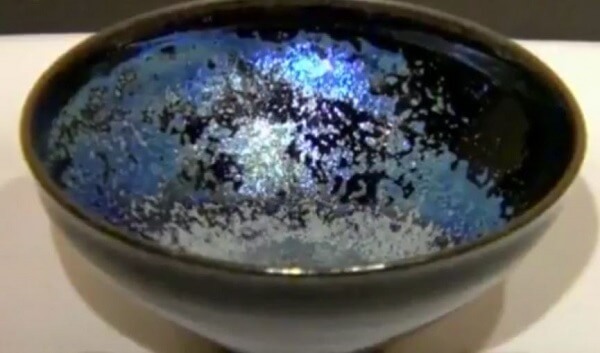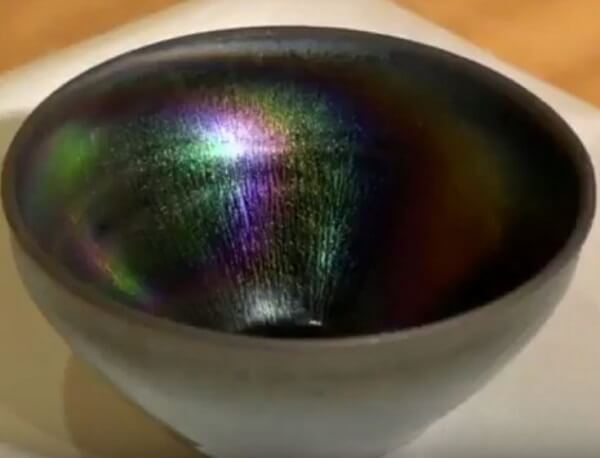 Price of his tea bowl products starts from a few thousand dollars, and its profit is mostly used to development cost to replicate Yohen Tenmoku tea bowls.
How about purchase one of his products to support his activity?
Where We Can See Yohen Tenmoku?
The valuable Yohen Tenmoku tea bowls sometimes open to the public by owners.
One of the three Yohen Tenmoku tea bowls owned by Ryoukoh-in is basically closed to the public, but it has opened for several times. This Yohen Tenmoku is highly assessed for its modest but elegant pattern.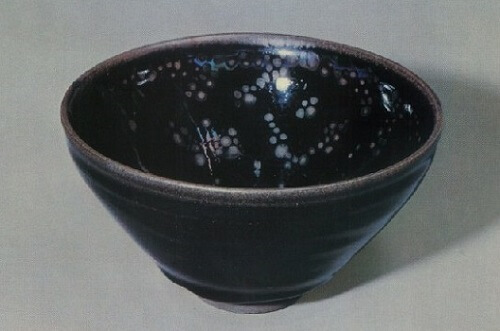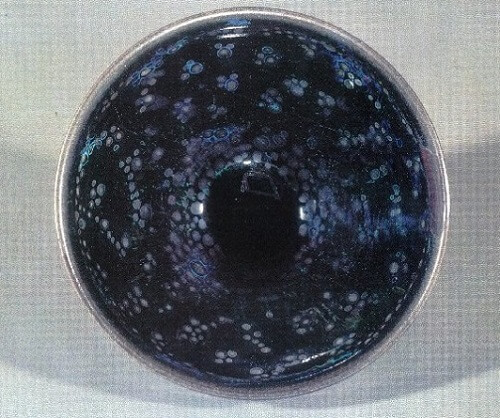 Recently, it was opened to the public in "The National Treasure Exhibition" held in Tokyo National Museum in 1990 and 2000, and in "The National Treasure Exhibition" held in Kyoto National Museum in 2017. Next chance is not yet determined.
Another Yohen Tenmoku owned by Seikado Bunko Art Museum in Tokyo holds an event where they open Yohen Tenmoku to the public. Fortunately, the event is held every year recently. Their Yohen Tenmoku is also called "Inaba Tenmoku" derived from past owners, which is assessed as the best one of three Yohen Tenmoku.
Please check details of the exhibition in their homepage from HERE.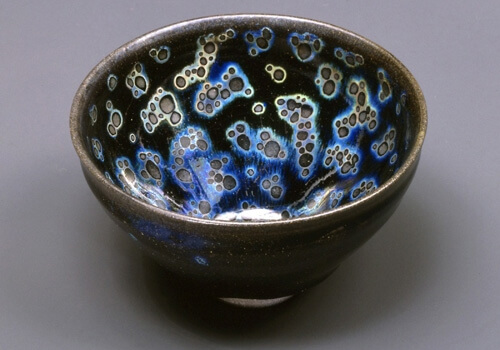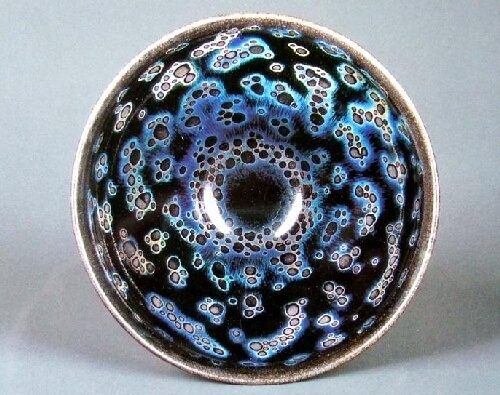 By the way, you can see the Inaba Tenmoku anytime in recently opened Mitsubishi Center Digital Gallery near Tokyo Station.
Hope you enjoyed the post about the most precious tea bowls in the world!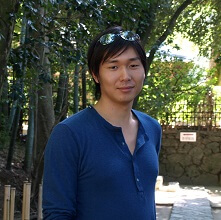 Author - Hiro
Lived in Kyoto in school days, I was impressed by profundity of history and tradition of the city. Had a job to join the three major festivals of Kyoto: Aoi, Jidai and Gion festivals. Love Kyoto and Japanese culture.
Manager of OrientalSouls.com, selling items of Japanese culture, tradition and craftsmanship. I'll introduce interesting information about Japan!
You May Also Be Interested In…
Related Products