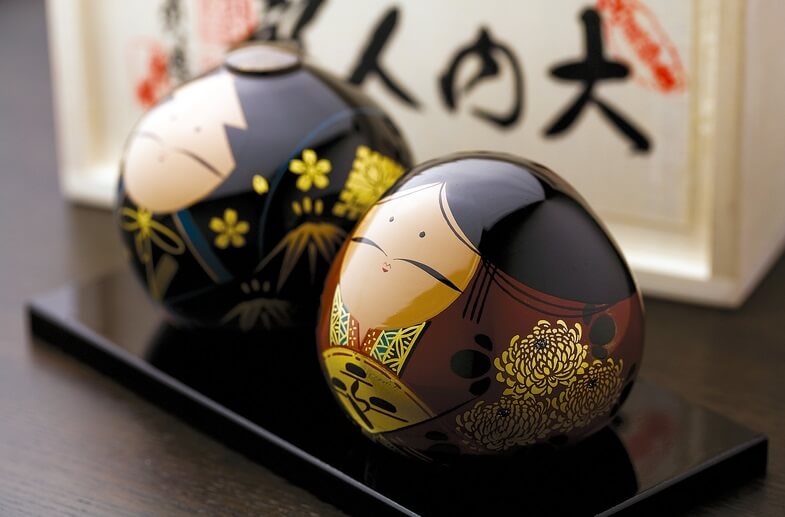 Ohuchi lacquerware is a traditional craft lasts for over 600 years. The lacquerware has a characteristic pattern called "Aki-kusa patterns" which literally means Autumn flower patterns (see below), drawn by quiet colored lacquers. The lacquerware is under coated by a unique Ohuchi red color and the unique Autumn flower patterns are drawn on top of it, followed by marking diamond-shaped gold called "Ohuchi diamond".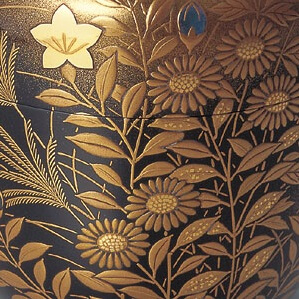 Ohuchi lacquerware has various products such as trays, tea items, flower vases, bento boxes, calligraphy tools, tableware and dolls. Making process of Ohuchi lacquerware consists of roughly six steps, which takes about three weeks in case of Ohuchi lacquerware dolls. This time consuming products are made by only five manufacturers for now; they are facing a lack of successors. Actually, only two manufacturers of them have successors and the others don't.
In this post, we'll introduce a most popular lacquerware product of Ohuchi, couple dolls, which is made the valuable craftsmanship of Ohuchi lacquerware. (images: Yamaguchi Pref., crafts-hirosaka.jp)
The Most Popular Product of Ohuchi Lacquerware – Ohuchi Couple Dolls
Among various products of Ohuchi lacquerware – trays, tea items, flower vases, bento boxes, calligraphy tools and tableware – the most popular product is a couple lacquerware dolls called "Ohuchi dolls". The dolls are mainly purchased by tourists for a souvenir.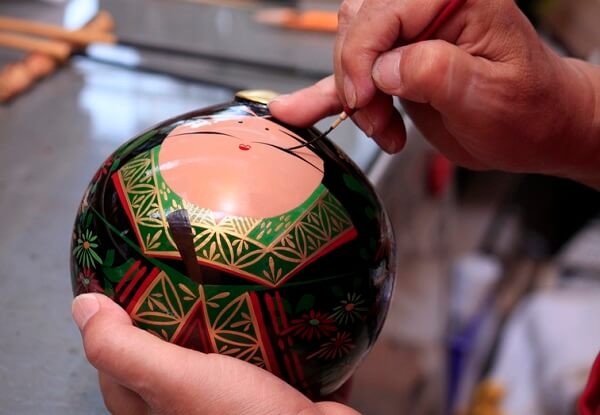 (Image: Yamaguchi Pref.)
In the old era, the 9th head of the Ohuchi area decorated a house with many dolls to gave comfort to his bride(s) from Kyoto city. Ohuchi area, now called Yamaguchi city, is located at far west from Kyoto city, the capital of those days. Those brides must be in deep sorrow to come to such a far remote place, so the head of Ohuchi tried to ease their sad feelings somehow. He invited many doll makers from Kyoto city (where was a major producing center of dolls) and had them make dolls. Later on, lacquerware makers connected their doll products with this story and started to make couple dolls as a symbol of matrimonial happiness. They wished happiness for all couples of the Ohuchi couple dolls owners.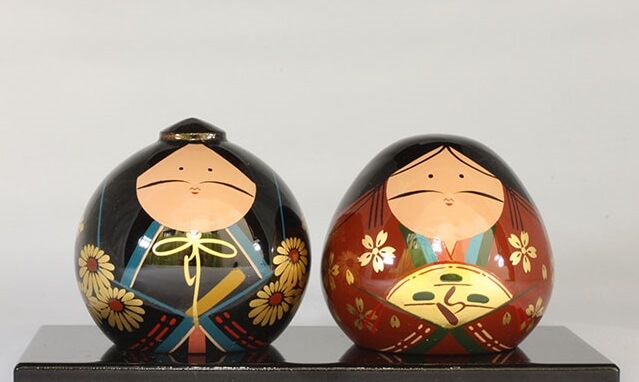 (Image: NTT Comware)
Since Its Start, Ohuchi Couple Dolls Are Handmade by Craftsmen
All Ohuchi lacquerware, including Ohuchi couple dolls, are made based on traditional making process; using high quality materials of raw lacquer, pure gold foils and powders, craftsmen take enough time to make excellent products. It takes more than a year to dry wood materials, and the materials are processed to the dolls by taking more than three weeks. You'll feel warmth of craftsmen when you take the beautiful lacquerware dolls.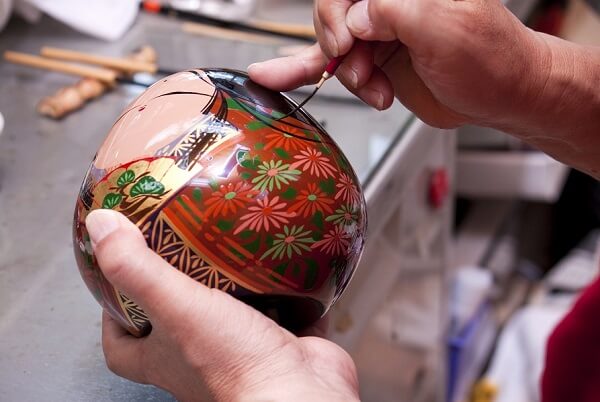 (Image: Yamaguchi Pref.)
In Conclusion
Ohuchi lacquerware has more than 600 years of history since the 9th head of Ohuch was there to thrive and the area was called "a little of Kyoto". Until now, craftsmen of Ohuchi lacquerware have made trays and tableware in addition to popular Ohuchi couple dolls. Although the area, Yamaguchi prefecture, is not accessible from Osaka and Tokyo, Yamaguchi has attractive products and foods; the area is most famous for puffer fish "Fugu" especially in Winter. Hope you'll visit Yamaguchi and feel their craftsmanship as well as foods if you have a chance.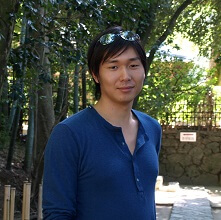 Author - Hiro
Lived in Kyoto in school days, I was impressed by profundity of history and tradition of the city. Had a job to join the three major festivals of Kyoto: Aoi, Jidai and Gion festivals. Love Kyoto and Japanese culture.
Manager of OrientalSouls.com, selling items of Japanese culture, tradition and craftsmanship. I'll introduce interesting information about Japan!