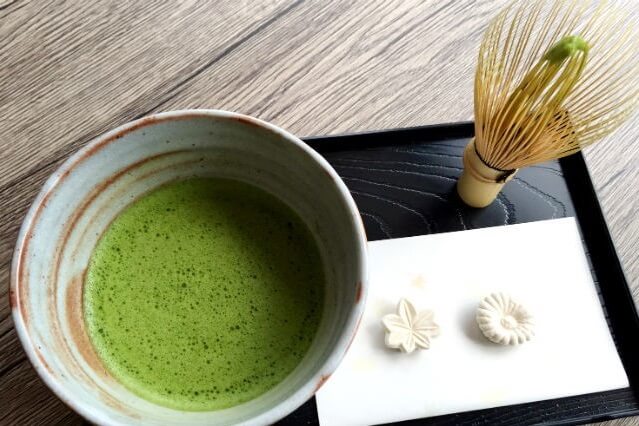 Tea ceremony isn't just about sitting on a tatami with your legs folded under you and drinking Japanese tea. It is an experience of harmony, an almost artistic atmosphere created by the smallest details such as the decorations of the room, the mannerisms, the delicate flavor, and the intricate utensils. To experience such holistic atmosphere to the fullest, it is best to go to an actual tea ceremony class and seek a professional.
It's not impossible though, to practice teaism at home. But you might not know where to begin.
In this post, I'd like to introduce you to the basic utensils you should buy, and how to choose them.(image above: asoview.com)
The basic utensils you will need
Fukusa-basami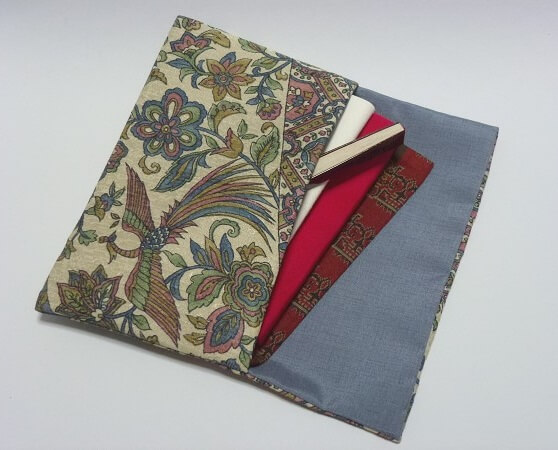 (Image: minne.com)
This is something you should have whether you go to the formal tea ceremony or practice tea ceremony at home. It holds four small items: 'fukusa', a sort of cloth used by the tea master and their assistant to clean the tea ceremony utensils; 'sensu', a fan used when greeting the guests, but mostly without opening it; 'kashi-kiri', a small knife-like stick to cut sweets with; 'kaishi', a paper used to place a sweet and clean the rim of your tea bowl.
Tea Bowl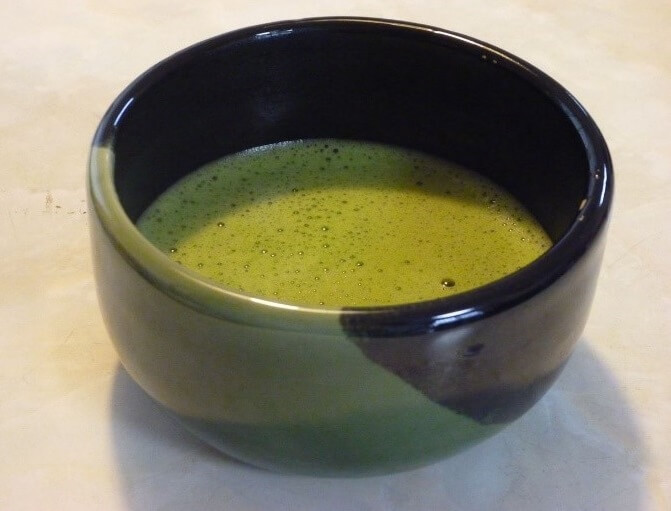 (Image: blog.livedoor.jp)
A bowl to make and drink tea out of (please refer to the section below on how to choose the right tea bowl)
Kensui (slop bowl)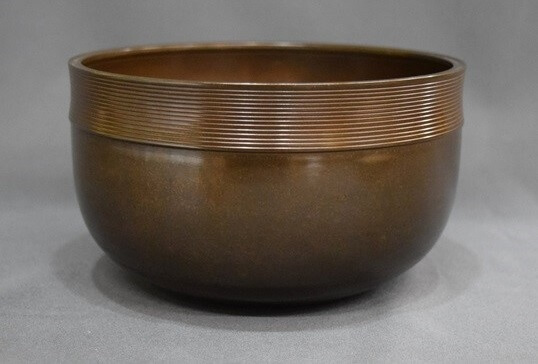 (Image: blog.sadougu.net)
This bowl is a disposer for the water you used to warm up and clean the bowl. If it's just a practice, you can use a non-traditional bowl or other container you have at home.
'Chashaku' (tea ladle)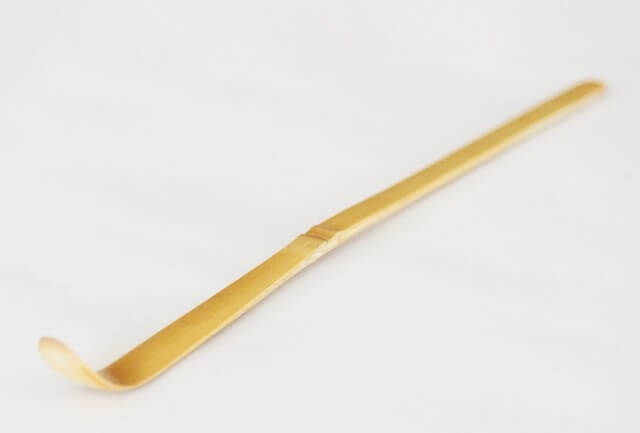 (Image: dmatcha.jp)
This is for scooping the powdered matcha.
'Chasen' (tea whisk) and its holder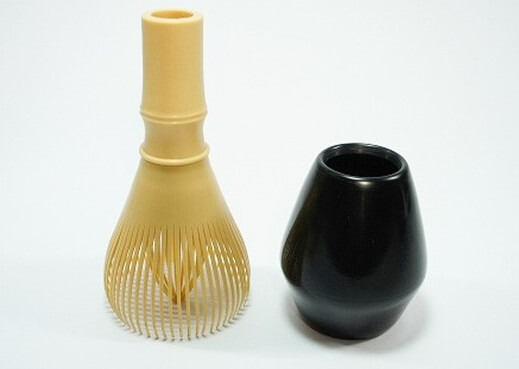 (Image: okura-u.com)
The tea whisk is used to stir the tea (please refer to the section below on how to choose the right tea bowl). It's recommended that you buy a holder too because tea whisk can easily bend if you leave it as it is.
'Chakin'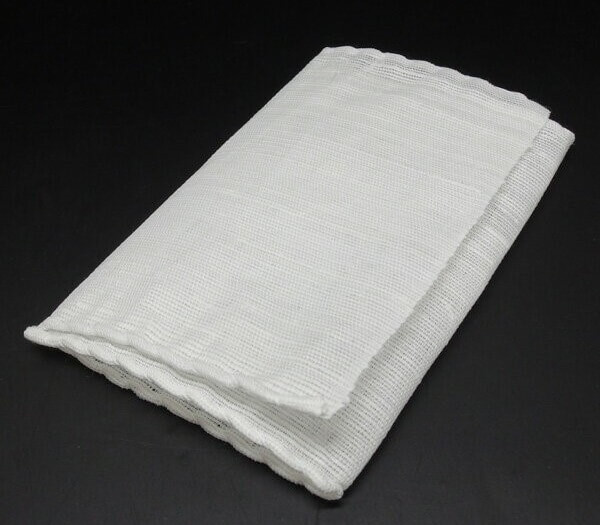 (Image: item.rakuten.co.jp)
Cloth used to wipe off the water and dust from the tea bowl. It's better to prepare a couple of these.
How to Find the right tea whisk for you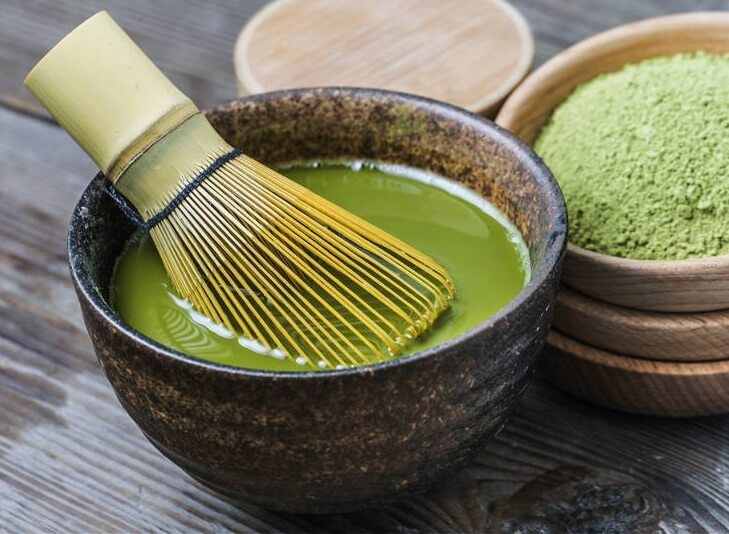 (Image: livejapan.com)
The number of bristles of tea whisk differs from 16 to 120, but a recommended item for beginners is the one with 80 to 100 bristles. The more bristles there are, the easier to make a tea with smooth bubbles and milder flavor. The ones with less bristles are often used to stir thick matcha, which is often considered a luxury and thus fit for professional tea masters to make.
It's also recommended that you buy a Japan-made tea whisk even though it is often more expensive than the ones made outside Japan. The Japanese tea whisks tend to have a softer tip that allows you to make a smoother tea, and said to last longer without losing its quality.
How to Find the right tea bowl for you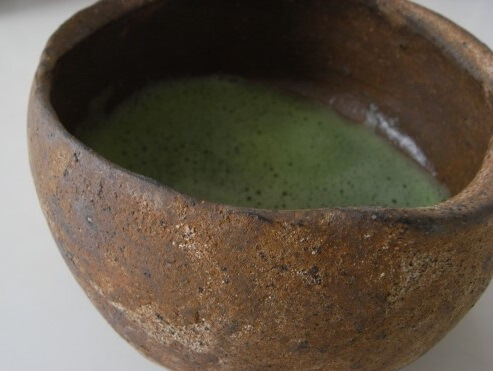 (Image: livejapan.com)
As surprising as it may sound, the material of your tea bowl affects the taste of your tea dramatically. A tea bowl made from right materials fit for tea making will deepen the flavor of your tea and spreads the aroma throughout your mouth.
The main feature of the tea bowl that affects the flavor of your tea is its glaze. It is recommended that you avoid buying items with pottery glaze, because smooth surfaces tend to make the flavor of the tea bland. Instead, look for the ones without a glaze or natural glaze (e.g. ash glaze). They should deepen the flavor of your tea and make it milder taste-wise.
Along with pottery glazed tea bowls, it's also recommended that you DO NOT use a pottery with glaze that is mainly composed pf metal such as zinc and copper. Although tea bowls with these glaze tend to look much more aesthetically appealing in terms of its visual, it not only makes your tea bland but also leaves an uncomfortable roughness on your tongue.
In Conclusion – To push your experience further
As you can see, practicing a tea ceremony isn't as difficult as it sounds as long as you have the right material and passion for it.
This isn't exactly the 'fullest' experience, however. There are more advanced item that you can purchase once you've decided that you want to get into the deeper of the tea ceremony experience (A sieve, tea container, water ladle, decorations for your tea room, etc). Not only that, but there are strict mannerisms to follow, all of which are different depending on the style you want to pursue. A path to being a tea master is a very long way, but it sure will add to the quality of your life.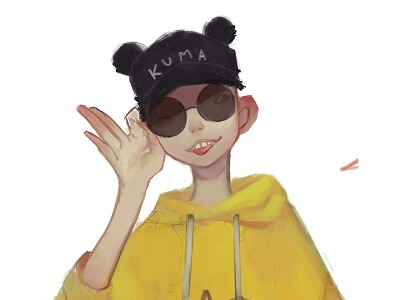 Author - Kanna
A writing/translating enthusiast and a part-time illustrator, recently graduated from Sophia University. My expertise is in media and English studies, but I am also interested in a wide variety of fields, including traditions of art in Japan and how it has changed and been preserved. I hope people find interest in Japan through this blog!