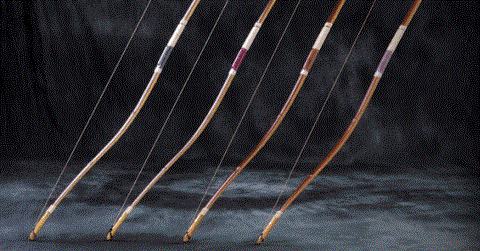 Miyakonojo Longbow is an arm made of bamboo and used by Japanese Samurai in the Age of Civil Wars. It is made in Miyakonojo city in Kyushu region, where good quality bamboo is harvested. That makes the city a major producing center of arms such as wooden swords and bows.
A notable feature of Miyakonojo Longbow is its length over 2 meters, higher than an adult man. Taking advantages of its length and high quality bamboo, users could fly an arrow for long distance and kept high accuracy. Excellent quality of the bow was known in entire nation. The bow is excellent not only in terms of its performance as an arm but also in its beauty. In addition to the natural beauty of good bamboo, handle of the bow is decorated by beautiful pattern of deer skin. The Miyakonojo longbow is a beautiful crafts as well as a strong arm. (images: miyakonojo-cw.org, Tokyo FM)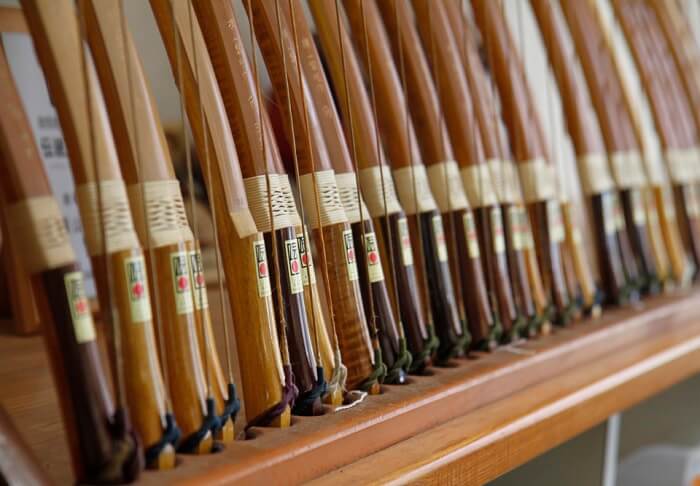 How to Use Longbow?
Japanese longbow has an unique shape of long and slim. Structure of Japanese bow is somewhat different from Western bows; typical Western bow is about 160cm in its length, the handle is attached at around the center of the bow, and each part can be separated. In comparison, standard Japanese longbow is about 221 cm in its length, handle is attached at a point of 1/3 from the bottom and its body is made one piece and unseparatable and unfoldable; Japanese longbow is the largest bow in the world.
Now then, let's take a look at a movie to see how a Japanese longbow is like when used.
To get ready for use a bow, you'll place your feet at your shoulder width, set the bow with your chest throw out. Set a notch at the end of an arrow onto the bowstring by holding the arrow with thumb, index finger and middle finger of your left hand. Pull the bowstring with the arrow, then shoot to hit the target!
As you can see on the movie above, move of using Japanese bow is beautiful. Entire behavior including before and after shooting an arrow is considered as important as shooting arrows in the Japanese art of archery.
Next, let's take a look at how much power the Japanese long bow has.
Japanese Longbow Surpass Bow Gun in Its Power!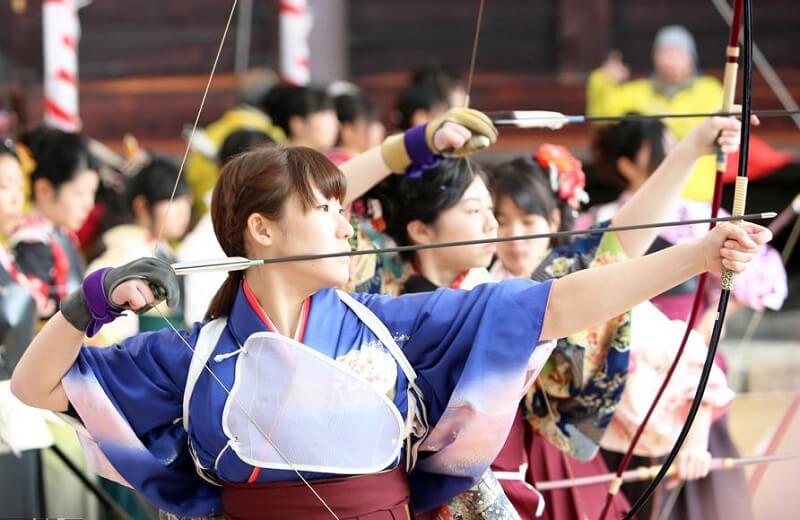 (Image: Hiden)
Japanese longbow is a biggest bow in the world, by which arrows should be long and heavy as well. Therefore, it has disadvantage in terms of handling and target range; at the same time, the power as an arm is strong to that extent. In the past, the National Geographic channel performed an experiment of comparing power of Japanese longbow and Western longbow scientifically under same draw weight at 23 kg. The flying arrows were taken by high-speed cameras and investigated. As a result, power of Japanese longbow surpassed that of Western longbow. Although the arrows' initial velocities were same, long and heavy Japanese arrow flew straight with stable posture. Structure of Japanese bow also helped its stability.
Simple Look, Complicated Making Process
Thus, power of Japanese longbow surpasses those of Western longbows and bow gun (it's also compared with bow gun in another chance) despite its simple appearance. However, it's making process is complicated and it required high skills of experienced craftemen.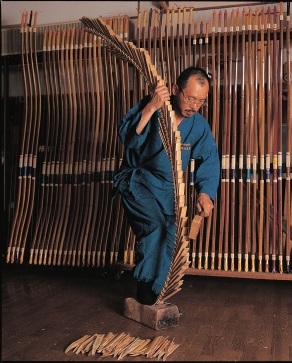 (Image: Miyakonojo City)
Miyakonojo longbows are made of giant timber bamboo and Japanese wax tree. It's making process had established in the beginning of edo period (18th century) as they say, and it consists of 200 to 300 steps. Most of that complicated long steps are done by hand, and it takes more than 10 years to become a good craftsman. Currently, only 8 experienced craftsmen are there in Miyakonojo city, and their production occupies most share of the Japanese longbow market.
In Conclusion: Why Not Try Japanese Art of Archery?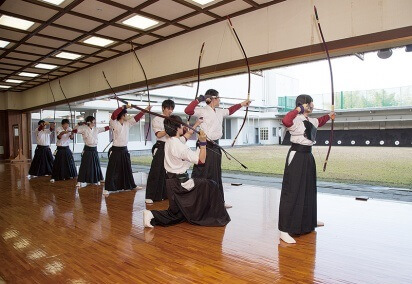 (Image: Miyakonojo City)
As you see so far, Miyakonojo is the city of Japanese bows. Until today, there are several archery courts in the city and they hold archery classes regularly. Just to try, you don't have to prepare your bows and equipment as they say. Just contact one of the courts and go out for the world of Japanese art of archery!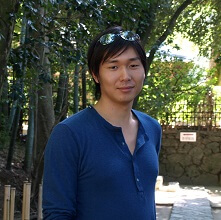 Author - Hiro
Lived in Kyoto in school days, I was impressed by profundity of history and tradition of the city. Had a job to join the three major festivals of Kyoto: Aoi, Jidai and Gion festivals. Love Kyoto and Japanese culture.
Manager of OrientalSouls.com, selling items of Japanese culture, tradition and craftsmanship. I'll introduce interesting information about Japan!