Lacquerware is a traditional tableware in Japan that is used both at home and at restaurants. It is mostly made of wood, often hand made by a crafts person, and coated with lacquer. It's not an item common outside Japan, but you'd be surprised by how it should have been! 
Today, let me introduce you to the merits of using a Japanese lacquerware, and whether there's a difference by its pricing. (image above: uozu-kanko.jp)
Here are the convenient features of Japanese lacquerware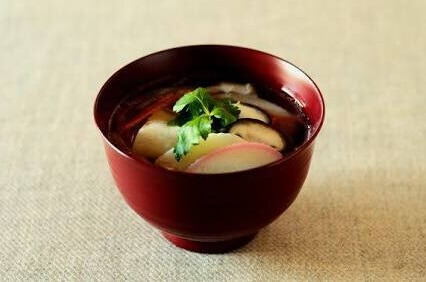 (Images: chidori.info)
-Keeps the food delicious 
Japanese lacquerware has a high thermal insulation performance, which keeps the warmth from escaping and prevents heat from burning the user's hand. It also has a preservative efficacy that keeps the contents from getting spoilt from heat or humidity, leaving the food at its highest quality for a long time. 
-Increases in beauty as you use
In general, dishes or bowls with chemical coatings instead of lacquer lose its color and gloss over time. Lacquerware however, is the opposite. As the time goes, the top coating wears off and the red of the base coating gets brighter, and the actual texture of the wood begins to show. It's beauty increases every time you use, and turns into an one and only item. 
–Lasts for a long time
One of the major features of lacquerware is that it is very durable. The layers of lacquer keeps the wood from getting chipped or cracked, and even if it gets scratched, it can be easily fixed by having it coated once again. 
What food best fits lacquerware?
Everything!
People tend to imagine Japanese food being decorated on lacquerware and it is true a lot of Japanese food restaurants use the item to express subtlety, but in fact, lacquerware goes with any sort of food.
Not to mention it's capacity to maximize the visual artistry of the food, but because of its repellence, anything from hot, cold, fried, marinated, to food with a strong smell can be put into a lacquerware. 
Here are some examples: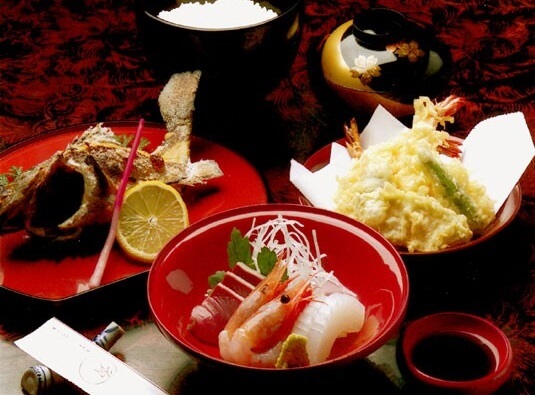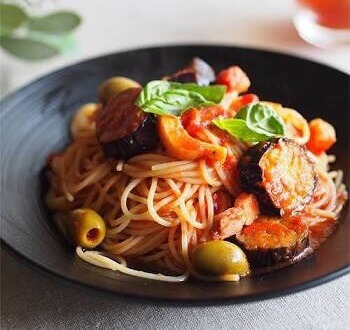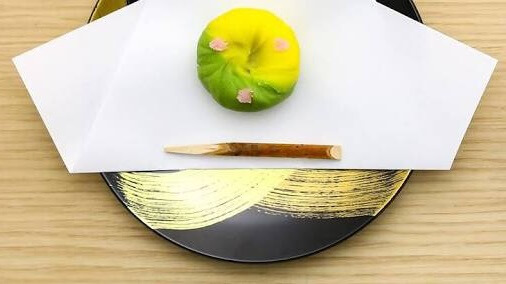 Japanese sweets – Wagashi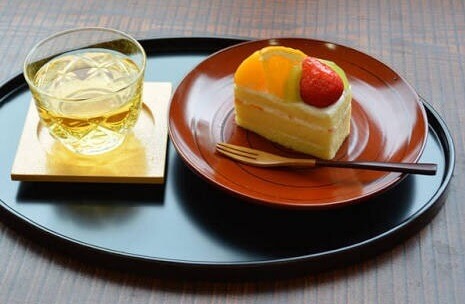 What's the difference between a cheap lacquerware and expensive lacquerware?
The biggest difference between an expensive lacquerware and cheap lacquerware is that the former is carved out from a real wood, and made by a crafts person one by one. From a wood such as keyaki and katsura, a crafts person carves out the basic shape and leaves it for about 6 months to 1 year and wait for it to contract completely. The wood is then shaped properly and coated with lacquer.
On the other hand, cheaper lacquerware is mass produced using both wood and synthetic resins. It requires a mold but once they have it, they can produce as many lacquerware as they want with just one.
The time and the effort required to make one lacquerware is directly connected to its pricing, and that is why a completely wooden, hand made lacquerware is much more expensive than the mass produced item.

This doesn't mean one of them is far better than the other, though.
Yes, an expensive item does have higher thermal insulation performance and often lighter than the mass produced item, but if you're looking for an item that looks good and durable enough instead of a luxurious one, an affordable lacquerware should do just fine.
If you find charm in lacquerware…
After you start using a cheap item and find its charm, you might feel like you want a real, throughly wooden lacquerware. That's when you could purchase the hand-crafted item! It is expensive, but it does have the warmth of a handmade goods and you'll surely fall in love with it.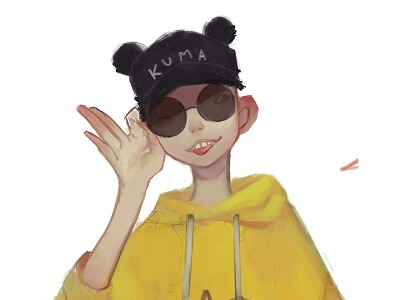 Author - Kanna
A writing/translating enthusiast and a part-time illustrator, recently graduated from Sophia University. My expertise is in media and English studies, but I am also interested in a wide variety of fields, including traditions of art in Japan and how it has changed and been preserved. I hope people find interest in Japan through this blog!
Our Products in Related Category