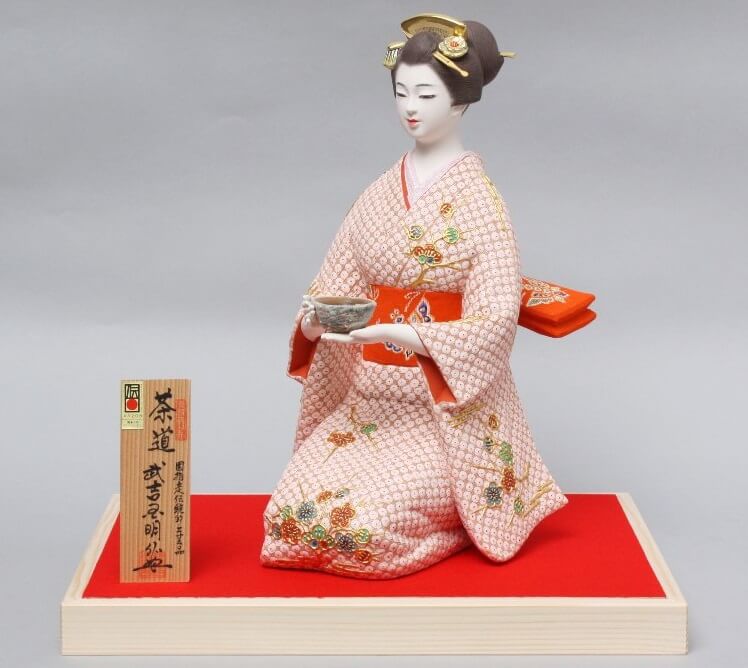 Most attractive features of Hakata dolls are its expressiveness in faces, elaborated engravements, curvaceously and sophisticated colors. Among all types of Hakata dolls, beautiful woman dolls are the most popular. As preferences of "beauty" change among people, faces of Hakata dolls have changed. In other words, a beautiful woman doll sold today has different face from one in the past.
In this post, I'll introduce how attractive Hakata dolls are.  (image: smileysplastering, hakata-dentou-kougeikan.jp)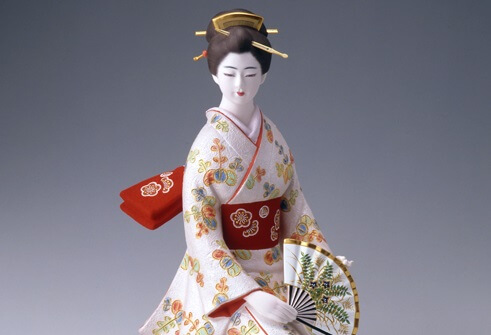 Hakata Dolls Appeared in Over 400 Years Ago
In 1600, many craftsmen were recruited when a lord Kuroda changed his place in Chikuzen area. He began to build Fukuoka castle in the area. The purpose of the craftsmen were to build his castle and town. Shortly, a craftsman made a doll from clay and presented to the lord Kuroda, which was said to be the origin of Hakata dolls. Later on, other craftsmen began to make pottery dolls and this became a base of Hakata doll makers to be established in the area.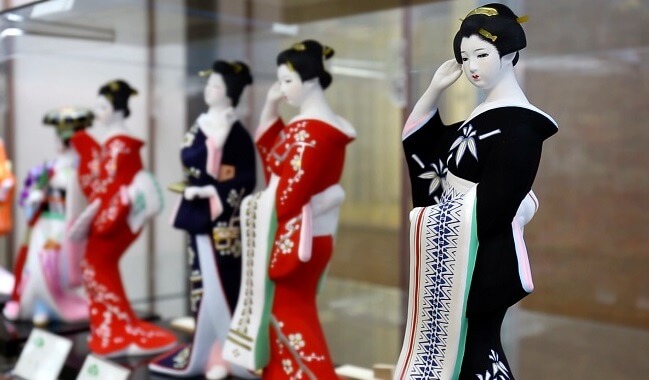 (Image: fanfunfukuoka.com)
Beautiful Woman Dolls Are Not Everything of Hakata Dolls
Actually, there are various genre in Hakata dolls: Noh farce, Kabuki players, Lucky statues, Samurai and Sumo wrestlers. Of course, the most famous and popular genre is the beautiful women and those dolls are well sold as a souvenir among tourists. Dolls of Samurai and Sumo wrestlers are secondary popular among them because they express strength and braveness of men.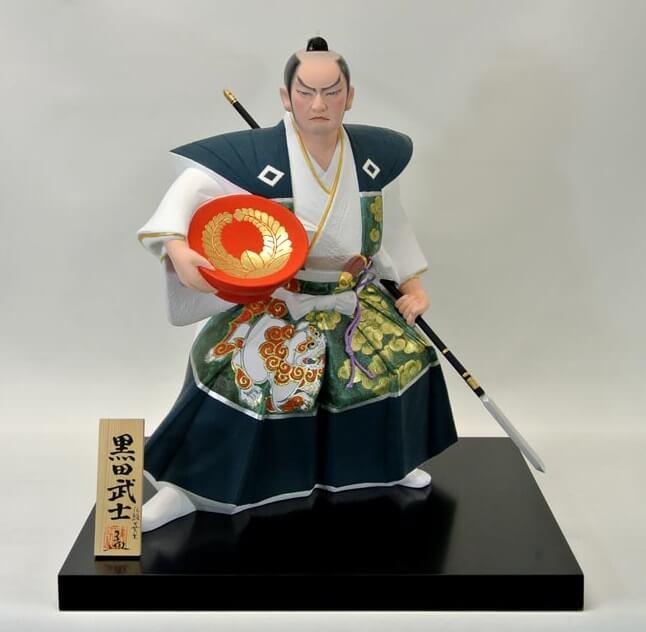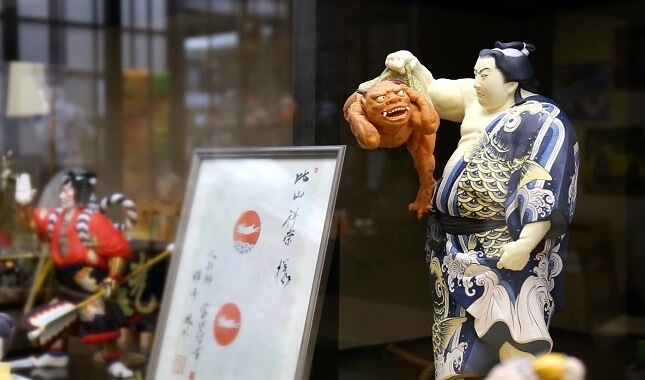 Making Process of Hakata Dolls
Hakata dolls are pottery dolls. Clay is kneaded and formed shape, followed by burned and painted. Let's take a look at more details of the making process. (Images below: hakataningyou.com)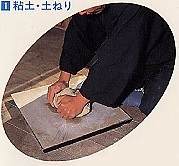 1. Clays produced around Hakata area are used. White clay with fine granularity is used. Raw clay materials are elaborately kneaded before use.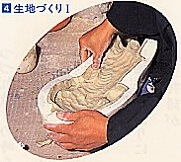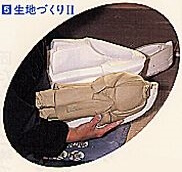 2. The fine clay are pressed into gypsum mold of a doll, followed by taken from the mold to smoothen and dry.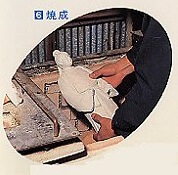 3. Burn at 850-950 degrees Celsius in earthen furnace.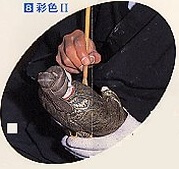 4. Taken from furnace and cooled, craftsman engraves cloths, followed by drawing patterns and painting with colors. Decorations are then made with gold foil and other decorative materials.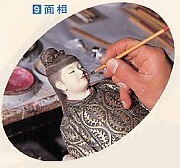 5. Final step of painting is called "facing". Because expressive face and speaking eyes are one of the most important beauty of Hakata dolls, craftsmen carefully make the faces.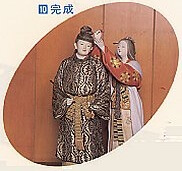 6. Hakata dolls have completed after 20-60 days since the first step of kneading clay. As shown here, all steps are done by elaborated works of craftsmen. They make their dolls just as putting their heart and souls in the dolls.
How Much Hakata Dolls Will Be? There Are Wide Ranges
Examples of Hakata Dolls of 5,000-10,000JPY ($45-90/€40-85)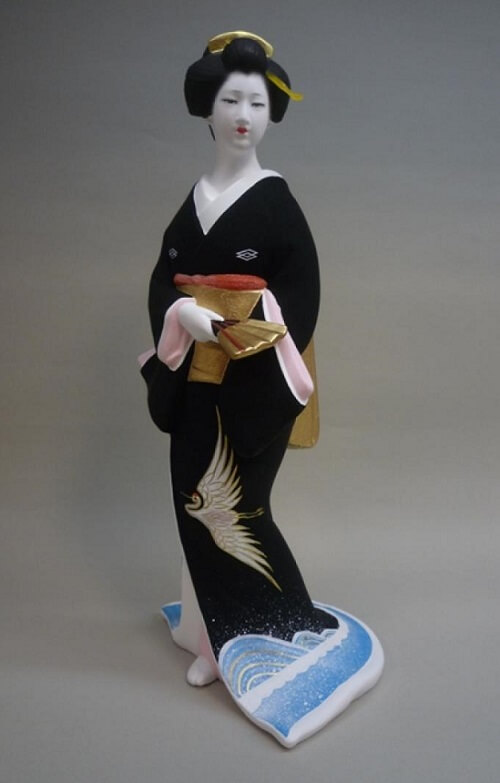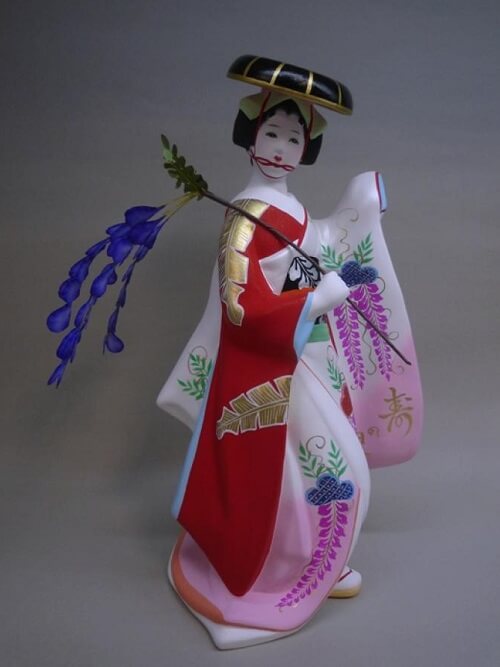 Examples of Hakata Dolls of 30,000-50,000JPY ($270-450/€250-420)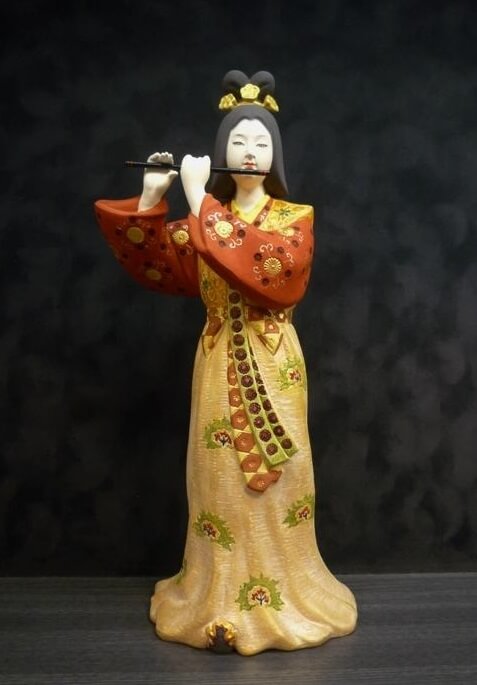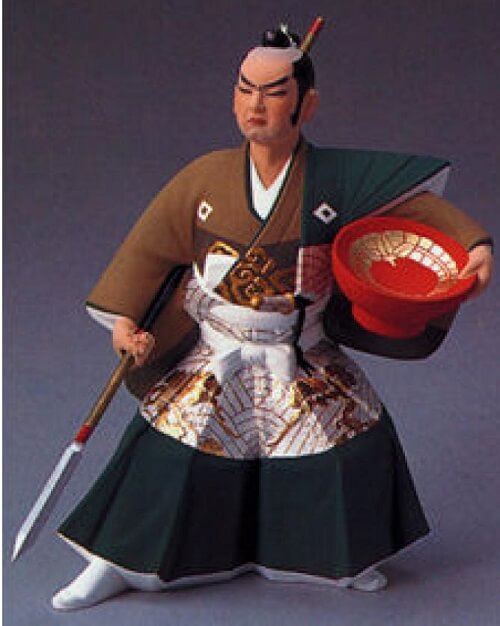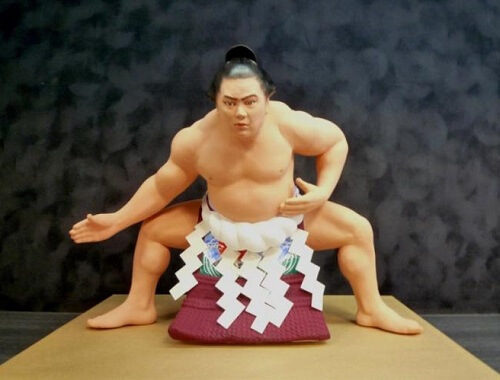 In Conclusion
Different from most of clay Japanese dolls that consists of two parts, Hakata dolls are more complicated; small parts such as fingers and toes are made separately, and then melted and glued to attach on the body. By these steps, Hakata dolls can take detailed posing and expressions. Therefore, some higher quality dolls take more than months to make.
Currently, there are 50 craftsmen making Hakata dolls, and each of them has his/her own style and expression. When you find a Hakata doll, try to see as much dolls as possible to find your favorite!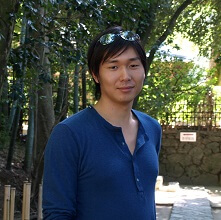 Author - Hiro
Lived in Kyoto in school days, I was impressed by profundity of history and tradition of the city. Had a job to join the three major festivals of Kyoto: Aoi, Jidai and Gion festivals. Love Kyoto and Japanese culture.
Manager of OrientalSouls.com, selling items of Japanese culture, tradition and craftsmanship. I'll introduce interesting information about Japan!