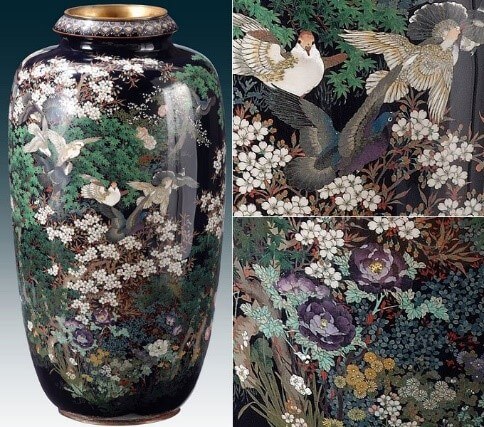 (Image: furusato-tax.jp)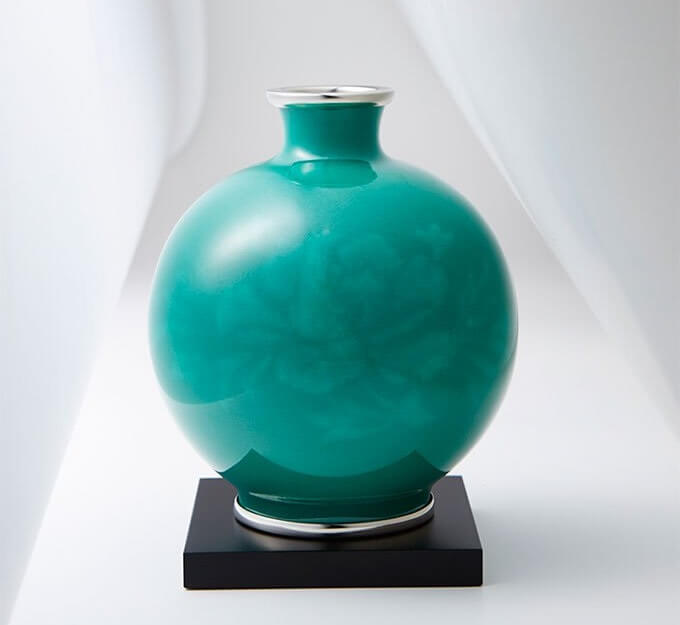 (Image: furusato-tax.jp)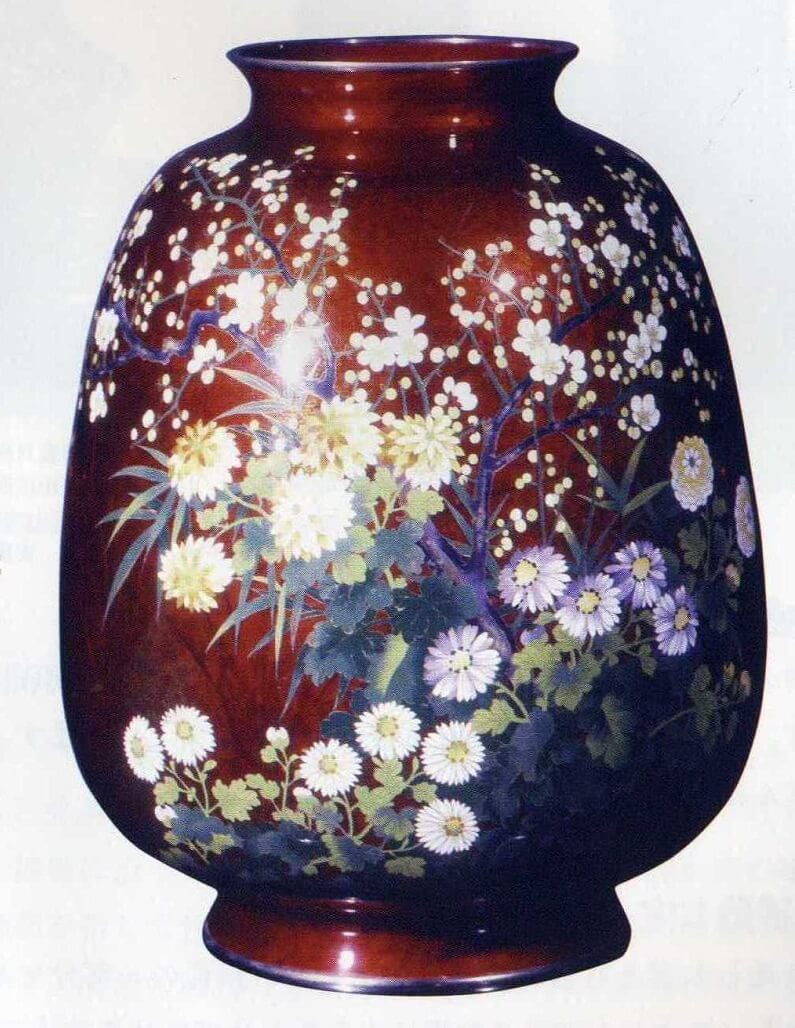 (Image: Yahoo! Blog)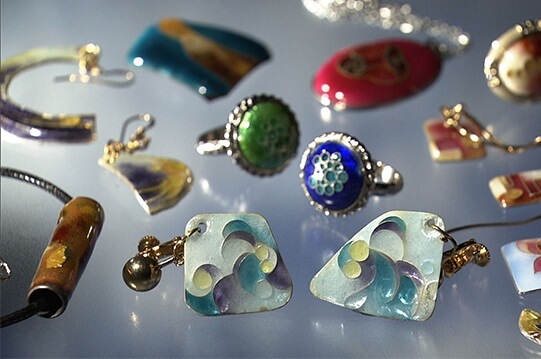 (Image: Internet TV Guide)
Reflecting traditional Japanese themes of nature and its beauty, the brilliant designs and aesthetic of Owari 'seven treasures' (Owari-shippo) cloisonné are designed to reflect this ancient appreciation for the natural world. Cloisonné are lacquered metalwork, hand decorated and baked. Owari seven treasures cloisonné, known for their distinctive use of shining glass and vivid, deep coloured metals, fascinate people around the world with their characteristic imagery and colour. Named for the seven treasures of the Buddhist scriptures (gold, silver, pearls, agate, crystal, coral, and lapis lazuli), each piece of Owari seven treasures cloisonné reflects a message of traditional beauty onto its viewer. Their surfaces shine with an aesthetic beauty demonstrative of Buddhist appreciation for the natural world.
One of the most revered characteristics of Owari seven treasures cloisonné are the copper and bronze metallic bodies which artists protect beneath vivid and colourful glazed enamel (uwagusuri). The creation of this pottery, from its shape, decoration, and final glazing, is the result of a series of techniques combined by artisans to produce the distinct art and method of the Owari seven treasures cloisonné.
In this article, I would like to introduce the careful craftsmanship that goes into each piece of Owari seven treasures cloisonné. Furthermore, I hope to introduce aspects of the traditional Japanese understanding of vivid and delicate natural beauty from which Owari seven treasures cloisonné artists draw inspiration.
Owari Seven Treasures Cloisonné Metalwork at the World's Fair: International Appreciation of this Traditional Beauty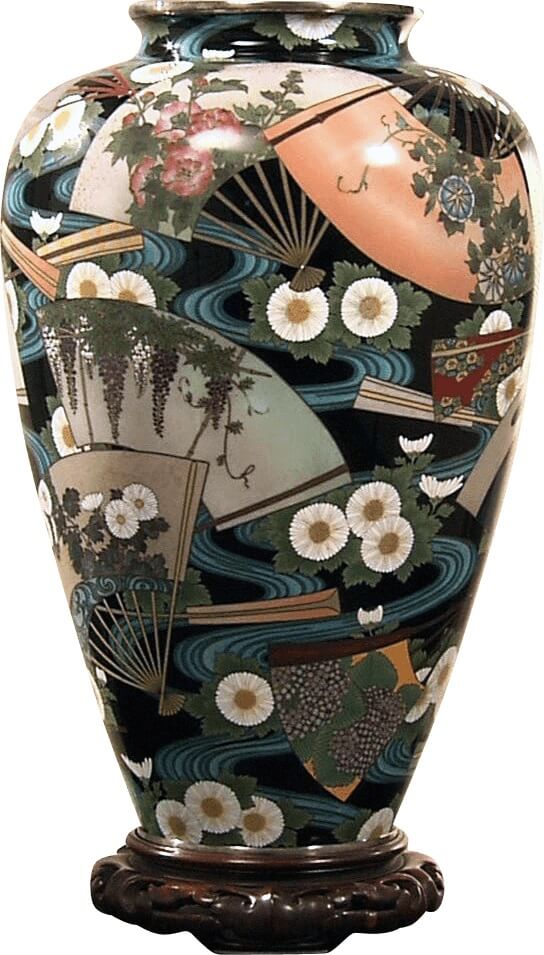 (Image: athome-tobira.jp)
Among the several types and variations of Owari seven treasures cloisonné, wired cloisonné (yusen shippo) are demonstrative of the techniques and traditions which set Owari pieces apart from their contemporaries. Specifically, it is the strips of precious metals layered upon the face and beneath its vivid, glassy enamel which produces the distinctive colouring unique to this type of cloisonné. This process of applying metallic strips and the characteristic enamel result in the impressive beauty for which the Owari wired cloisonné are known.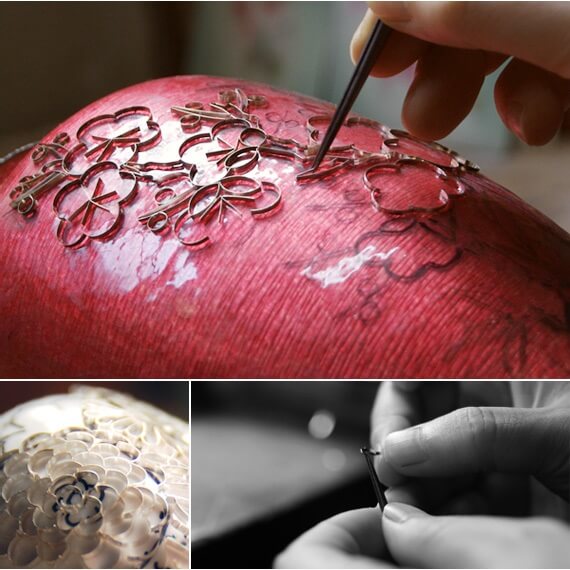 (Image: katoshippo.com)

The surface of each piece is designed with pure silver outlining, marking each contour and shape with careful precision. After glazing, only the tops of these pure silver outlines remain visible, forming shapes and patterns with which the piece makes its artistic expression of beauty in nature. Among the many steps and techniques of the Owari seven treasures cloisonné variants, the labourious methods of the wired cloisonné is perhaps most demonstrative of the uniqueness of this tradition. The minute details, each applied by hand over hundreds of careful movements by expert artisans, reflect the personal touch, expertise, and involved artistic method that goes into each and every Owari seven treasures wired cloisonné.
Upon this design, colours are applied with the traditional enamel glaze. This is done using coloured glass prepared resembling grains of sand which are then mixed with water and adhesive before being carefully applied to the ridged outline with a brush or bamboo utensil. In order to ensure a balanced, beautiful colour, the careful balancing of ingredients and is extremely important. Thus, it is in the vivid colours of the Owari seven treasure cloisonné that the experience and training of each cloisonné artisan is reflected.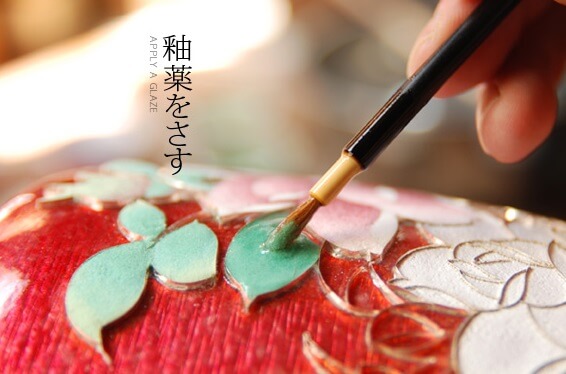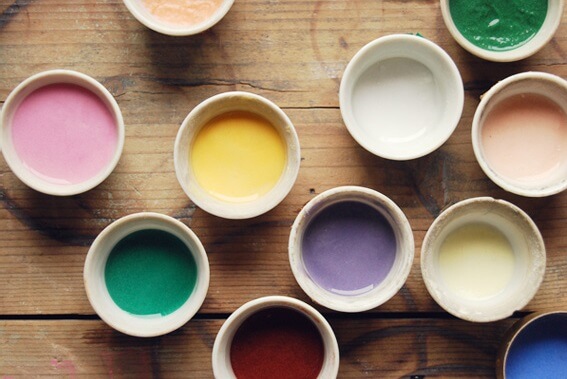 For years now, Japanese cloisonné have wowed visitors to World's Fairs and international expos around the globe. As works of art which stand apart amongst centuries of traditional craftsmanship and cultural expressions of natural beauty, Owari seven treasures cloisonné have garnered respect and appreciation from diverse international audiences. Thereby becoming known as one of Japan's most elegant and beautiful works of ornamental art, Owari seven treasures cloisonné impress not only domestic Japanese art collectors, but also enthusiasts who now use and appreciate these pieces at home and in their daily lives. The layered and deeply coloured surfaces, set behind a shinning and glassy enamel of these traditional Japanese cloisonné impress upon the hearts of viewers an appreciation for beauty in nature that is truly lasting.
For Those Who Wish to Learn More: A Seven Treasures Cloisonné Experience at a Traditional Artisan Village!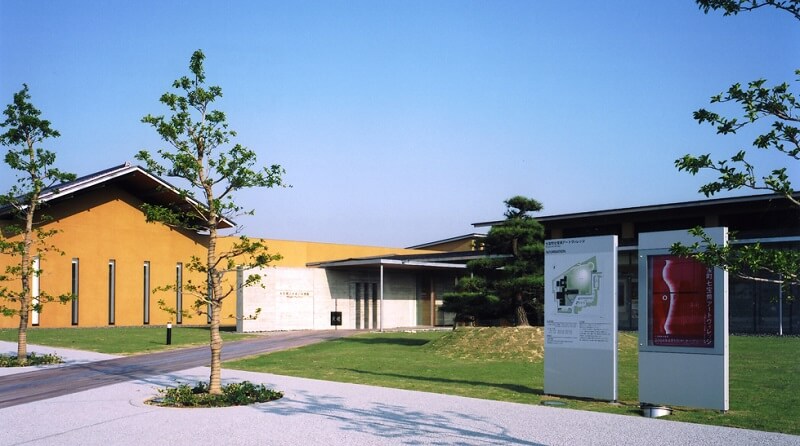 (Image: Ama city Shippo Art Village)
The Shippo Art Village in Aichi prefecture, Japan, offers those interested in the methods and traditions of the Owari seven treasures cloisonné an opportunity to learn from the experts. In a city named for its relationship with the seven treasures technique, visitors are able to see for themselves the careful and traditional methods I have explained. The Shippo Art Village welcomes visitors of all skill levels to participate in their lessons, meanwhile offering exhibitions of locally crafted pieces complete with careful explanations of the history and legacy of this artistic tradition. …homepage here
The Shippo Art Village workshop offers lessons of various lengths, inviting participants to take anywhere from 60 to 120 minutes to create their own cloisonné masterpiece. Classes are open to individuals on the same day, and to groups of ten or more who book in advance. Prices begin at 1000yen. Additionally, each month a themed class is offered, allowing visitors to try out a unique and seasonal material prepared by the staff at Shippo Art Village. …Link
How Much Do Owari Shippo Cloisonné Sell For?
You might be wondering how much these cloisonné go for. Let me briefly explain their cost while introducing a few more examples of the types of pieces available.
Owari Shippo Vase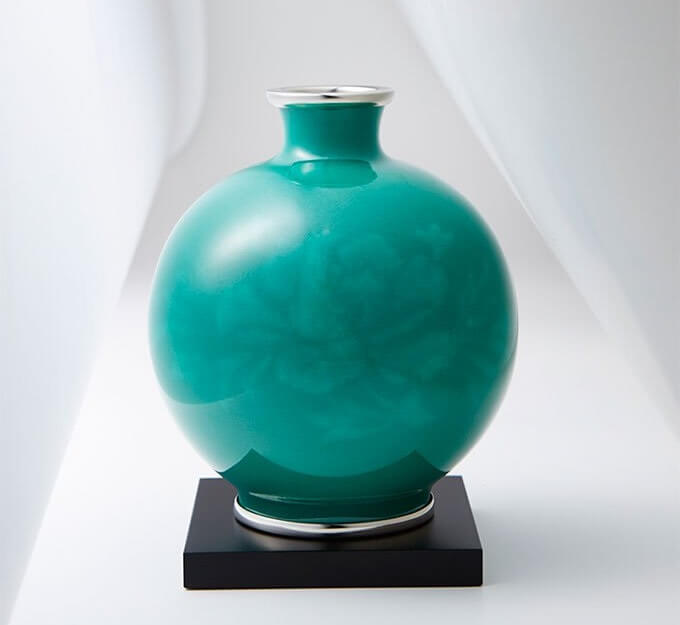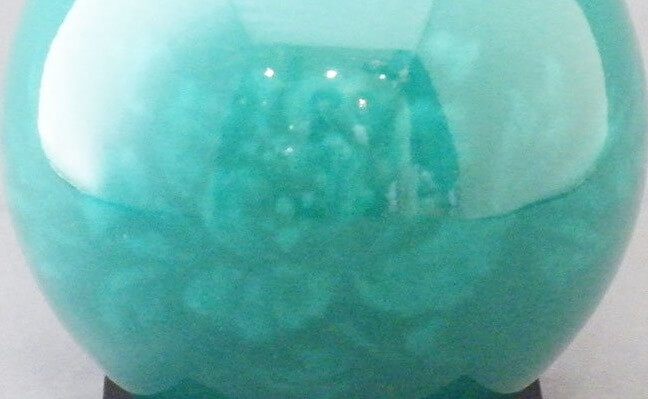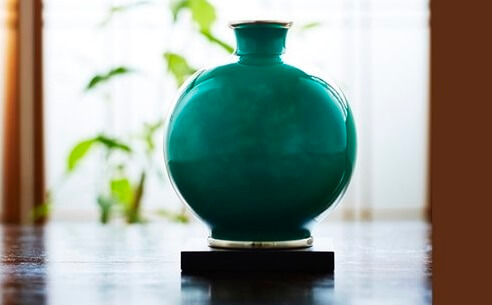 With their semi-translucent enamel glaze, these vases guide the eye deep into the sinking, deep colours which appear to flow around its rounded body in a soothing and fluid pattern.
Price: approximately 30,000 Japanese Yen (approx. $270 / €240)
Size: 13.5cm tall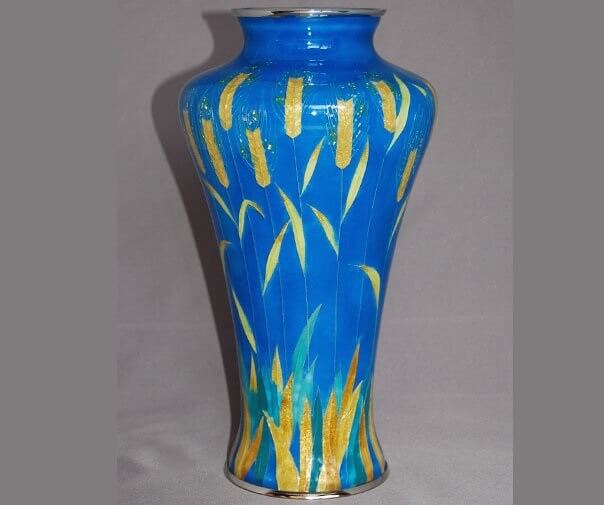 Here is another traditionally crafted vase, complete with silver lined design and foiling as well as the enamel glaze which makes Owari Shippo cloisonné unique. This design depicts the growth of barley, reaching towards the cool and impressive heavens.
Price: approximately 300,000 Japanese Yen (approx. $2,700 / €2,400)
Size: 32cm tall
Owari Shippo Cloisonné: A World Renowned Art Form that Anyone Can Enjoy
As we have seen, this traditional ornamental art is available in a number of shapes and sizes, for numerous uses, and at various prices. Certainly, there is an Owari seven treasures cloisonné to suit your tastes and needs. Moreover, if you are visiting western Japan, there is the opportunity to try your hand at crafting these traditional wares yourself. With their beautiful and alluring deep colours, these enameled metalwares are sure to last for generations, retaining the timeless beauty that makes up the natural world around us.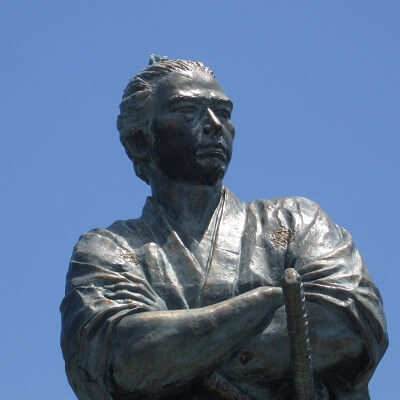 Author - Jay
In my spare time I enjoy watching baseball, tasting local cuisine, and exploring by road and rail. Having lived in several cities around the world, I have an appreciation for local as well as international histories and cultures. Excited by cultural and social exchange, it is my hope that this blog will help promote an interest in Japanese traditional wares and practises by introducing you to their history and meanings.