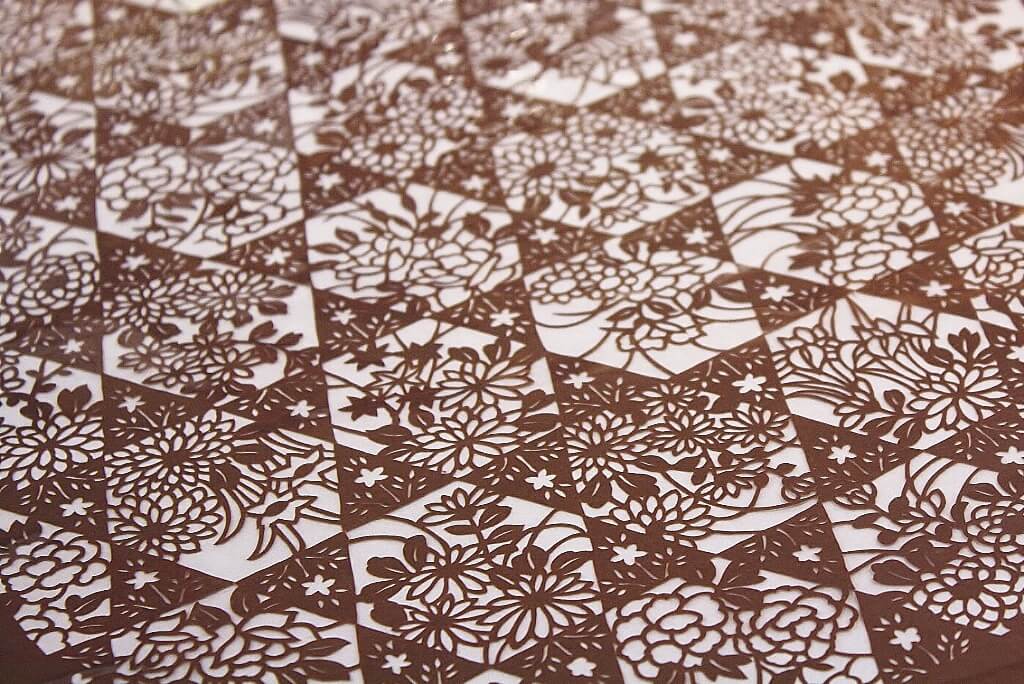 (Image: Aoyama Square)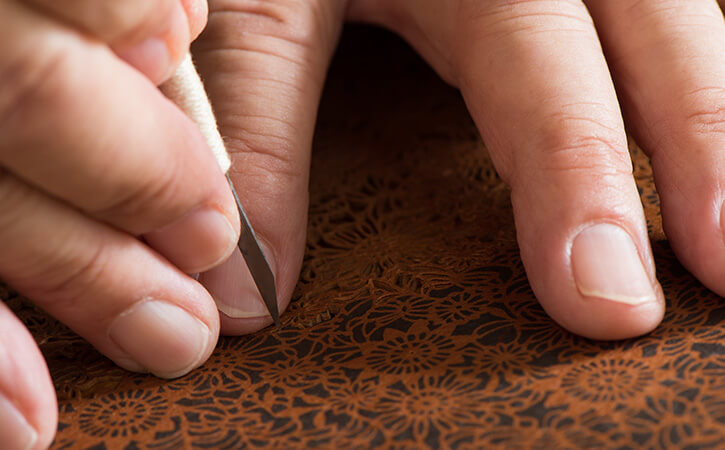 (Image: Aoyama Square)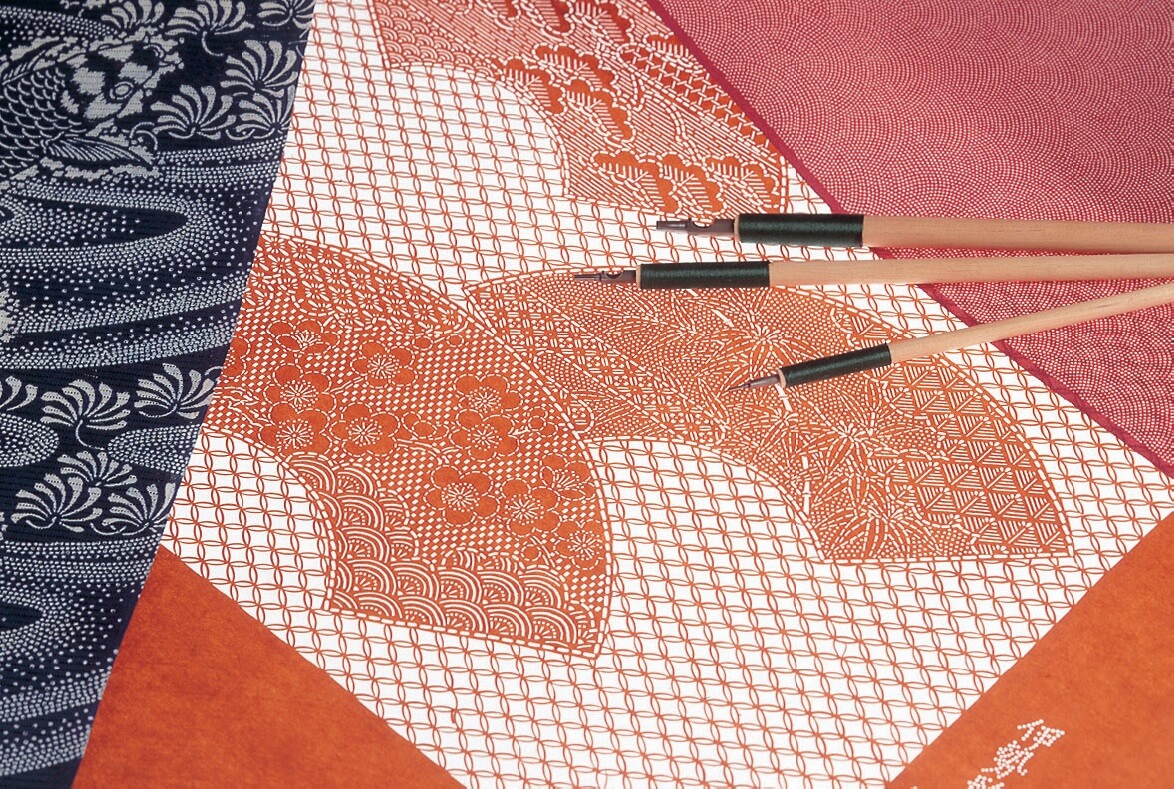 (Image: Mie Pref.)
'Ise Katagami (Ise Carving Paper)' is made through carving out a pattern from strengthened 'Mino Washi (Japanese papers made in Mino)'. It is famous for its splendid patterns that is made using variety of chisels and techniques. This carving paper was originally used to create a pattern on Yukata or Kimono with dye, but since Kimono is not as popular as it used to be today, they are now being used for decorations such as sliding screens/doors, LED lighting, or even as an artistic piece.
Ise Carving Paper Products
These products are all made by craftsmen, not by machines
Picture of Owls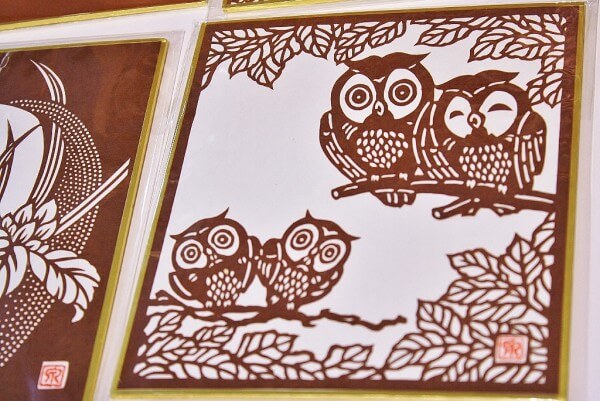 (Image: Aoyama Square)
Bookmarks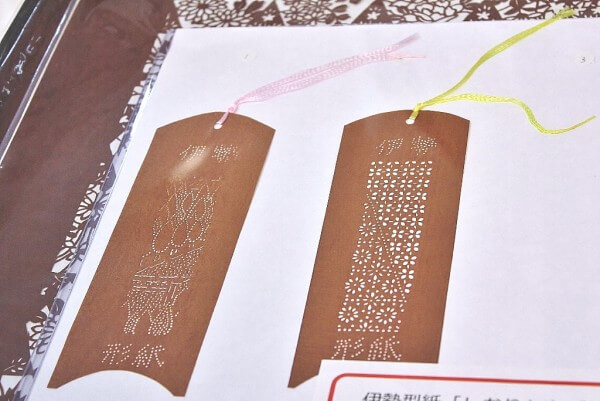 (Image: Aoyama Square)
Lamp shade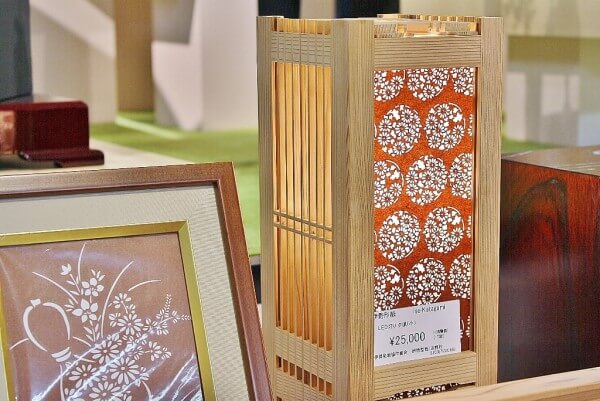 (Image: Aoyama Square)
Wooden screen(interior decoration)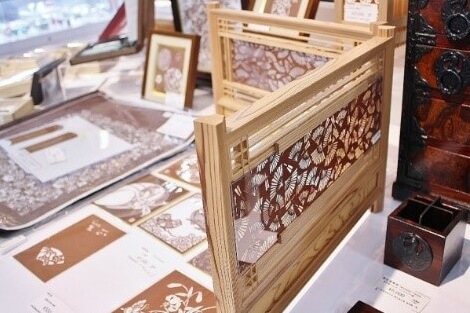 (Image: Aoyama Square)
The Four Techniques of Ise Carving Paper
Ise Carving paper has four distinct techniques: creating straight lines, purposely shaky lines, a pattern just from circles, and balanced geometric patterns. All of which creates a pattern that expresses the traditional techniques of Japanese crafts.
Let's look at these techniques.
Shimabori (Stripe Carving)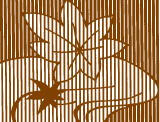 Equally divided stripes are made using a chisel and a ruler. It looks easy, but because the craftsmen go over the same exact place at least three times, it actually requires a lot more accuracy than it looks. Sometimes, they are requires to make 11 stirpes in a mere 1cm width.
Totsubori (Poke Carving)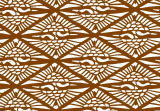 This pattern is made by placing 5 to 8 base papers on a table called 'Ana ban', and cutting through these in a vertical motion with a knife of which tip is 1mm to 2mm wide. For straight lines and big patterns, crafts people pull the knife in towards themselves. The slightly shaky lines expresses a unique warmth of handmade crafts.
Dougubori (Tool Carving)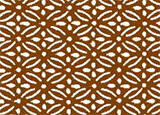 Patterns are made using knives that are already in specific shapes such as a flower, fan, and water chestnut. The technique begins from making of the knife, and the degree of completion changes how well the piece will turn out. Dougubori technique allows the crafts people to create a balanced pattern, and also create variety of shapes.
Kiribori (Drill Carving)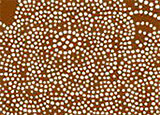 This is a technique to create small, detailed patterns. Using an icepick-like chisel with half-circle tip, they drill small holes onto the base papers. As simple as it looks, these patterns require a lot more skill than it looks. Sometimes crafts people are required to make 100 holes within a 1 square cm surface.
In Conclusion
'Katagami' is originally a tool to dye Kimonos, but crafts people are trying to create a new trend using its unique features: interior decorations such as Japanese sliding doors, wooden screens, and lamp shades.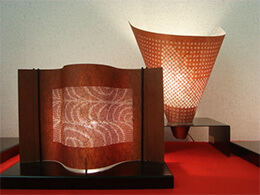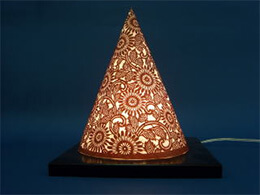 Katagami lamp shade is a mixture of traditional arts and modern design. This allows the lamp to fit into present day atmospheres without losing its traditional beauty.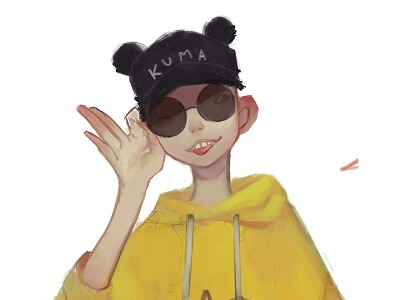 Author - Kanna
A writing/translating enthusiast and a part-time illustrator, recently graduated from Sophia University. My expertise is in media and English studies, but I am also interested in a wide variety of fields, including traditions of art in Japan and how it has changed and been preserved. I hope people find interest in Japan through this blog!