The Doll Festival is what girls are waiting for.
It's a day in March 3rd.
It's also called "Girl's Festival", "Hinamatsuri" or "Peach Festival".
It's a day to pray for the health and happiness of young girls.
With praying for it, people display Hina Ningyo (Hina dolls).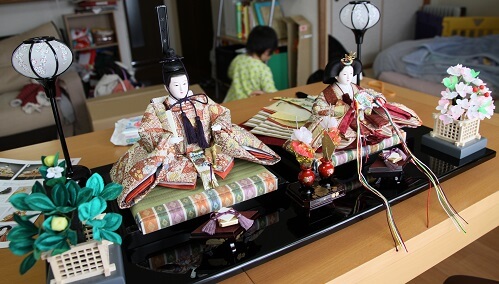 They are Hina dolls in my house which my grandparents gifted for my daughter.
These dolls are handcrafted by doll makers with traditional method.
Typically, they wear traditional cloths of Japan.
And the cloths are actually made in the same way of Kimono, traditional Japanese cloths.
Although they are displayed for relatively short period of time from February to March 3rd, Hina dolls are quite expensive due to its complicated making process and authentic fabrics and materials.
The one on the pic above are approximately $2,000 or over… therefore, generally grandparents give Hina dolls for their granddaughter when they're born.
It is said that Hina Ningyo take away the bad luck of girls who own them.
I guess there is few household who doesn't have Hina dolls in their house.
However, we put away Hina Ningyo dolls as soon as the day of March 3rd (Doll Festival day) is over.
It's commonly believed that a girl won't be able to marry in the future if you display Hina dolls too long…
For this reason, visitors to Japan have few chances to see Hina dolls, even in shops.
Shops start selling Hina dolls in January, and put them away in March.
Nobody buys Hina dolls outside those period.
Having said that, Hina dolls are very beautiful completely different from the other dolls, including other Japanese dolls.
It's worth taking a look at it.
Hina dolls depict how the imperial court of ancient Japan would be; so they wear precisely reproduced court costumes.
In addition, most gorgeous Hina dolls consists of not only Emperor and Empress, but also their servants and belongings.
Look at a sample of the most gorgeous version of Hina dolls below!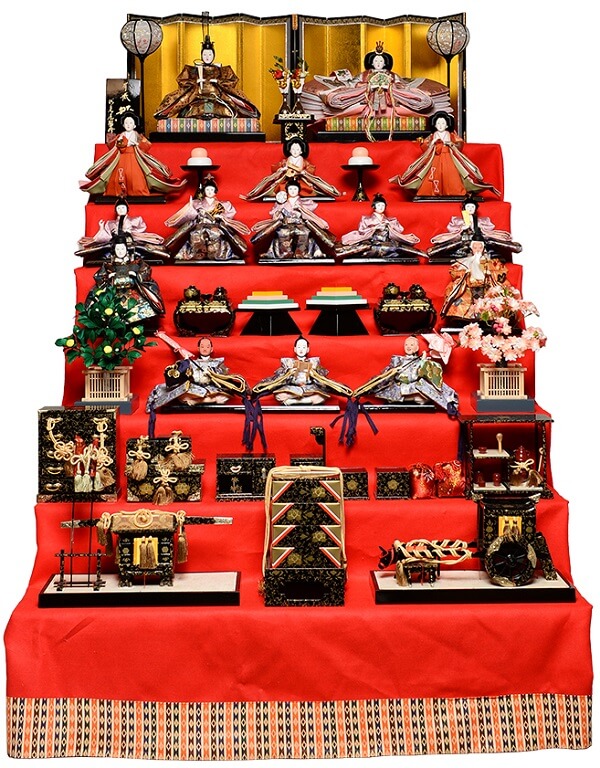 If you will have a chance to visit Japan in January or February, I highly recommend you to go to see Hina dolls.
For gorgeous ones, you can find them in department stores.
p.s.
Here's Hina dolls which my son (6 years old) made in his Kinder!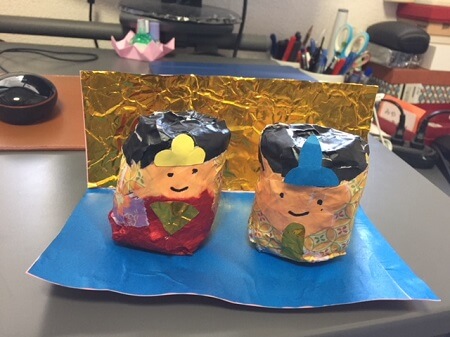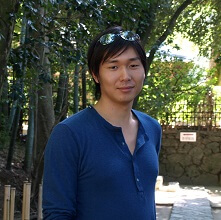 Author - Hiro
Lived in Kyoto in school days, I was impressed by profundity of history and tradition of the city. Had a job to join the three major festivals of Kyoto: Aoi, Jidai and Gion festivals. Love Kyoto and Japanese culture.
Manager of OrientalSouls.com, selling items of Japanese culture, tradition and craftsmanship. I'll introduce interesting information about Japan!