I love to go fishing.
The sea of Japan is an amazing place for fishing.
Because the warm current from South and the cold current from North collide with each other, various fish are there in the sea of Japan.
I like to fish from coast or banks of ports.
And I've caught various fish so far, from small ones to big ones over four pounds.
One of my favorite is sea basses.
This one below is a fish I caught last summer.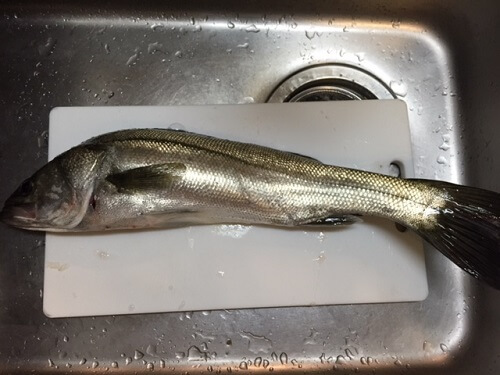 It's a nice sea bass caught in a bank of port.
Summer is the bast season for sea basses.
Because Japanese people love to eat fish, we feel seasons by fish.
The best season of fish is not only for fishing but also to eat.
Taste of fish in its best season improves a lot.
Fish gets fatty in its best season and meat become thicker.
And the best seasons are different for each fish species.
The best season for sea basses is the summer.
I like to go fishing.
And I also like to fillet and cook the fish I caught.
That may be a reason why I became interested in kitchen knives.
I had used mass-manufactured kitchen knife in the past.
The world had changed in a moment I changed my knives.
Santoku made of stainless steel and Deba made of steel are the fist two of my handmade genuine kitchen knives of Japan.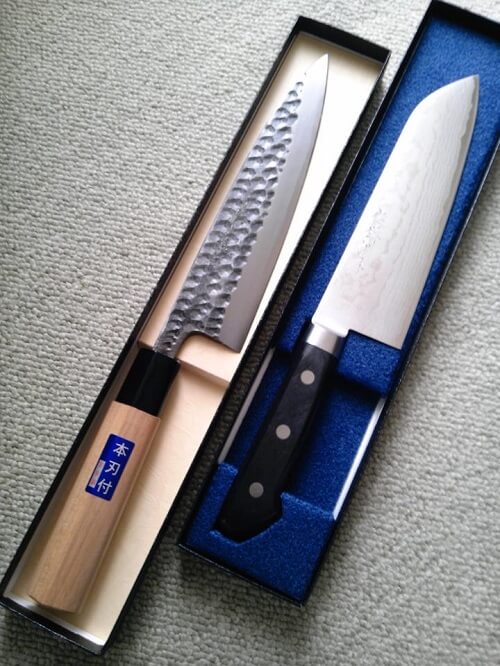 <h4>Good knives made it easy and fun to cook!</h4>
Although my skill of using knives were poor, it was clear that I became to dress fish much better!
It was much easier to fillet a fish in three pieces.
It's a process to prepare fish for sashimi, sauteed, fries etc., separating a fish into two meat parts and a bone (spine) part.
Because the handmade knives cut exactly along with bones, meat remained beautiful.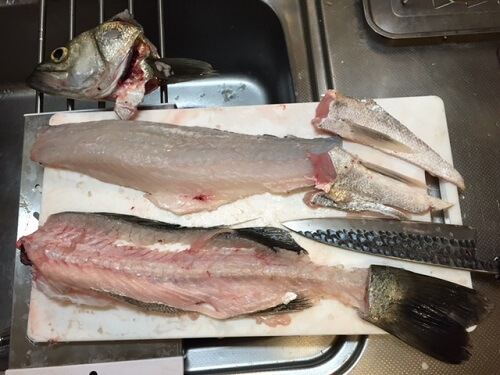 Once I started to fillet fish with good knives, I become to love more to cut and cook fish.
All I did was to change my knives from mass-manufactured one to handmade genuine ones.
Sashimi I cut with the knives was beautiful.
Fish fries could made nicely because fish surface could be flat.
I don't have to think about mean remained in bones. Meats could be cut off from bones completely.
My family enjoyed sashimi for a half of the sea bass, and Acqua Pazza for the other half.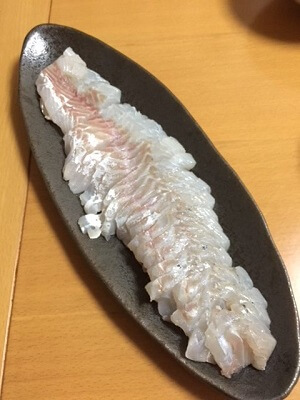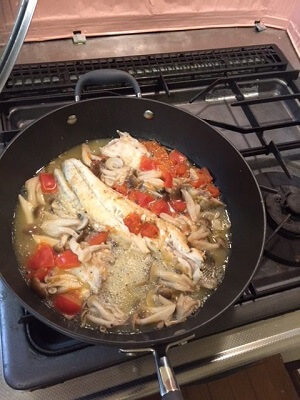 I recommend you to try handmade Japanese kitchen knives.
You'll surely surprise how easy to cut foods with them.
You can find shops to buy handmade Japanese kitchen knives.
Or OrientalSouls.com also have several kitchen knives made in Sakai, a famous production center of kitchen knives.
Enjoy your cooking!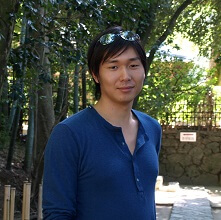 Author - Hiro
Lived in Kyoto in school days, I was impressed by profundity of history and tradition of the city. Had a job to join the three major festivals of Kyoto: Aoi, Jidai and Gion festivals. Love Kyoto and Japanese culture.
Manager of OrientalSouls.com, selling items of Japanese culture, tradition and craftsmanship. I'll introduce interesting information about Japan!