Nambu Ironware is not only kettle.
I introduced kettles in previous post, but there are variations for Nambu Ironware.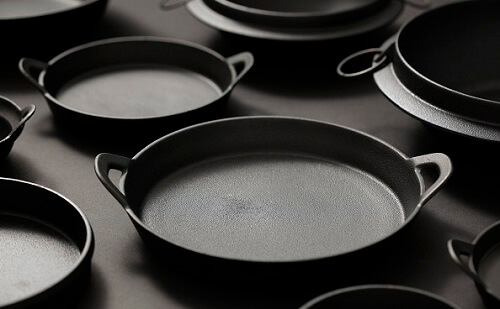 There are pans, pots, rice cookers and so on.
Those are made in same traditional method as Nambu kettles.
Also, same effect to incept iron as supplement by cooking with these Nambu Iron Kitchenware.
<h4>Kitchenware is a good idea for gifts!</h4>
Some Nambu Ironware are small enough and suitable for petit gift as well!
Small pot, for example, is nice for single person to cook small portion of foods.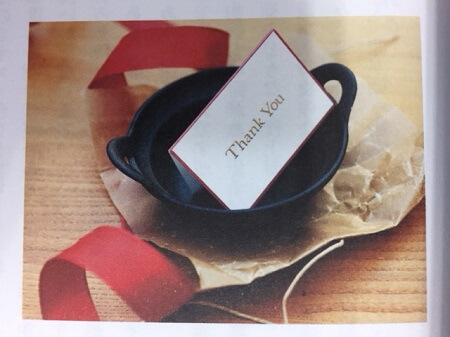 Untie the ribbon of a gift, person received the gift must feel special for the small pot!
Although it is small, craftsman made it by hand and it has completely same value and features of the other types of Nambu Ironware.
Kitchenware can be a well-chosen gift, much more Nambu Ironware!
It may look black, heavy, simple and hard… but you feel its warmth due to handmade.
It also help user to cook well.
Because thermal conductivity of iron is not as high as aluminium, it gradually grill through the food.
You may have experienced burn too much when using kitchenware made of aluminium.
That's because of too high thermal conductivity.
Thick iron of Nambu Ironware cook food gently, therefore taste of food also become mild.
That's because some dishes are preferred to be cooked by these ironware.
In Japan, shops in or near product center of Nambu Ironware are the best place to buy.
You can ask any questions for shop staff, and s/he will recommend the best kitchenware for your purpose.
In case the product centers in Tohoku Region (it's very northern part of Japan) are too far, still I recommend you to communicate with shop staff and choose one for you.
There are various types for Nambu Ironware.
There is a small pot like this…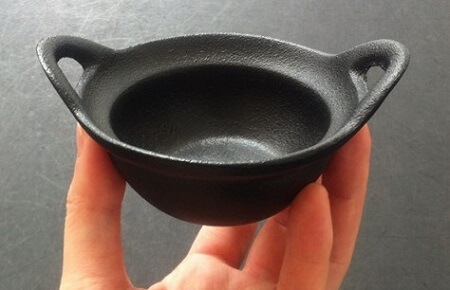 Enjoy shop in Japan! (and hopefully our shop also;)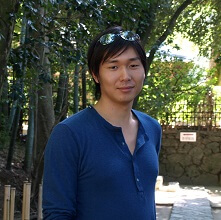 Author - Hiro
Lived in Kyoto in school days, I was impressed by profundity of history and tradition of the city. Had a job to join the three major festivals of Kyoto: Aoi, Jidai and Gion festivals. Love Kyoto and Japanese culture.
Manager of OrientalSouls.com, selling items of Japanese culture, tradition and craftsmanship. I'll introduce interesting information about Japan!