Recently, I heard ironware that tourists to Japan enthusiastically seek and buy.
It's called Nambu Ironware.
When I visited a pottery fair close to my home, I accidentally found the Nambu Ironware in a stall.
In that stall, kettles made of iron were sold.
There was a plate next to the kettles and said "Nambu Ironware, made in Mizusawa"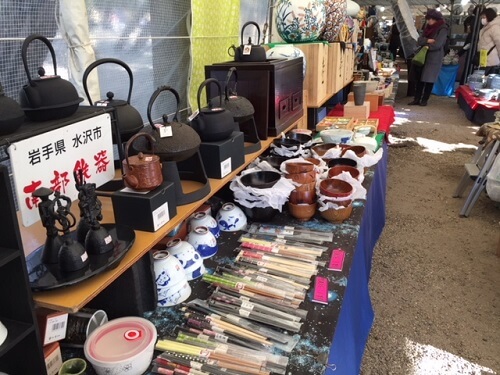 The storekeeper said, ironware only made in Mizusawa and Morioka (those are regions in Northern part of Japan) can be called "Nambu Ironware".
Similar ironware made in the other region of Japan cannot be Nambu Ironware.
Those ironware are handmade by experienced craftsmen, same as the other traditional products of Japan.
Because kettles are made of iron, it has some special effect when boiling water, the storekeeper said.
He said that people become healthier just by drinking boiled water with Nambu Ironware.
The first effect is that ironware purify water.
When you drink water boiled by Nambu Ironware, you'd surprise its mellowness of water.
It's like mineral water even in case you boiled tap water.
The second effect is that iron is dissolved into water by boiling with Nambu Ironware Kettle.
Irons dissolve naturally into water, you can incept iron effectively from the water.
It's like you take iron supplement.
<h4>Nambu Ironware let you intake irons naturally!</h4>
This is not just a bluff by the storekeeper.
These effects are proved scientifically.
Also, I tried water boiled by the Nambu Ironware and it's like mild mineral water.
Having said that, it's true that you need to take care of ironware appropriately.
Otherwise it becomes rusty, same as kitchen knives made of steel.
Also, it has some manners when you begin to use these ironware.
Storekeeper told me a lot about pros of Nambu Ironware and how to care them.
It'll be a long story… so I don't talk much here.
But I became to feel like I'd take one…
Products that ancient people produced from their minds has various devices.
Shapes, effects, functions, and so on.
Craftsmanship are there and it gives us special effect like changing tap water to like mineral water.
(actually mineral = iron is dissolved into water in case of Nambu Ironware)
To see more of these products made by craftsmanship, culture and tradition of Japan,
go through our pages and learn how wonderful these practical traditional crafts are!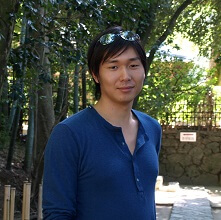 Author - Hiro
Lived in Kyoto in school days, I was impressed by profundity of history and tradition of the city. Had a job to join the three major festivals of Kyoto: Aoi, Jidai and Gion festivals. Love Kyoto and Japanese culture.
Manager of OrientalSouls.com, selling items of Japanese culture, tradition and craftsmanship. I'll introduce interesting information about Japan!