A chance to get nice potteries in Japan is not to go to department stores.
Nor going to pottery shops.
There are pottery open-air markets held in specific places.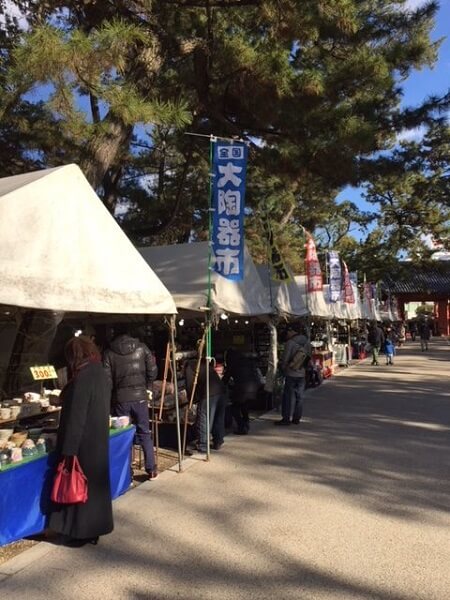 A market around my home held in Nishinomiya shrine.
They have this kind of pottery fair from last January to early February every year.
You can also find such a market near your place searching by words like "pottery market" + "(your place)".
Or site like this one (e-yakimono.net).
In Japan, there are many kinds of potteries produced in different places.
Each kind of pottery has a name of its production place.
Kiyomizu-yaki, for example, means like this: "Kiyomizu" means a district name in Kyoto, and "yaki" means pottery.
So, Kiyomizu-yaki means "potteries made in Kiyomizu (Kyoto)".
In the market I visited last weekend, there are street stalls of Mino-yaki, Shigaraki-yaki, Hasami-yaki, Arita-yaki, Kutani-yaki, etc. etc.
I could go through those stalls to find my favorite.
On the day, I bought a pair of rice bowl for me and my wife.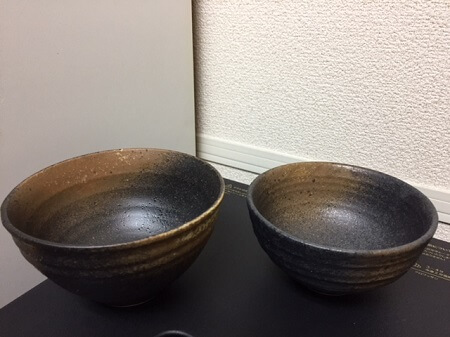 It's nice black bowl made in Bizen in Okayama pref.
So, these are Bizen-yaki.
Most of potteries are dish-washer safe.
Especially, those not expensive ones are okay to use dish washer.
Expensive potteries with complicated drawings look thin and delicate, so dish washer is not recommended.
A good thing of this kind of pottery fairs/ flea markets is that you can get ones for reasonable price.
They procure products directly from potteries (makers), so there are no intermediate margins.
They sell rice bowls starting from 300 yen ($2.50), dishes from 500 yen ($4.20), and so on!
Also, you may be able to find bargains! (unused products with some flaws etc.)
It's interesting just go and look in the market!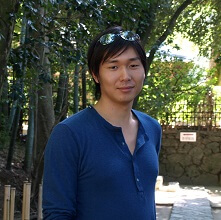 Author - Hiro
Lived in Kyoto in school days, I was impressed by profundity of history and tradition of the city. Had a job to join the three major festivals of Kyoto: Aoi, Jidai and Gion festivals. Love Kyoto and Japanese culture.
Manager of OrientalSouls.com, selling items of Japanese culture, tradition and craftsmanship. I'll introduce interesting information about Japan!