Among all types of Japanese kitchen knives, Santoku should be the first one.
Santoku is a type of Japanese kitchen knife which has most normal shape of blade.
This shape is suitable to cut almost everything except for hard things like bones.
Thin blade enables you to cut smoothly.
Weight is light enough to handle easily for ones who has weak strength.
In spite of its relatively slim shape, cutting power of well-made Santoku is amazing.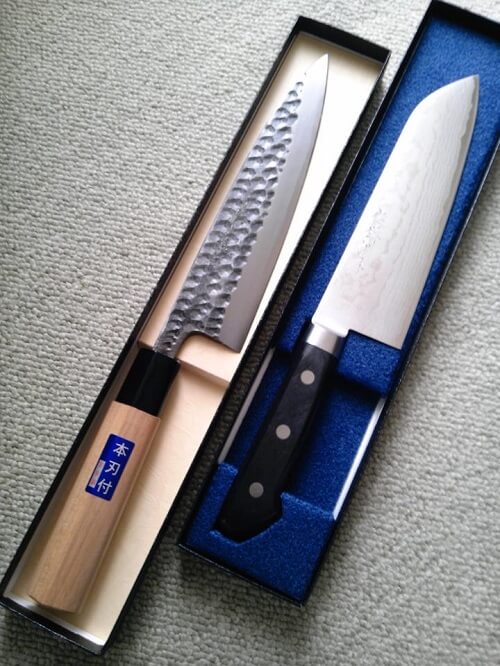 I have several types of Japanese knives.
I have one specialized for Sashimi. (Yanagiba)
I have one specialized for cutting vegetables. (Nakiri)
I have one specialized to fillet fish. (Deba = left one in the image above)
However, Santoku can cut Sashimi, vegetables and also fillet fish. (right one in the image above)
Of course specialized knives do better jobs than Santoku, but Santoku do enough jobs for those as well.
In fact, I use my Santoku for more than 90% of my cooking.
I use specialized knives only in case I know I cut only a specific food.
When I'm back from fishing and cook fish I caught, I choose to use deba, a specialized knife to fillet fish.
When I shred huge amount of cabbage (there is a dish using huge cabbage), I use Nakiri, a specialized knife to cut vegetables.
Other than these rare cases, I surely choose to use Santoku.
Another advantage of Santoku is wide variety of products.
Because Santoku is a basic, there are many items you can choose.
Main material of Santoku is stainless steel considering its multi-purpose usage.
Well-made (handmade) knives of the other types are mainly made of steel, which easily rust off if you don't care frequently.
I chose my Santoku because it's made of stainless steel.
My wife also use it and leave it in a sink for a long time! (it's wet, humid place where steel-made knives easily become rusty…)
Stainless steel is the best material if you don't want to be too nervous for knife care.
Actually, cutting ability doesn't differ between authentic steel and stainless steel.
More about knife types and materials, check this page!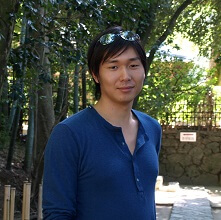 Author - Hiro
Lived in Kyoto in school days, I was impressed by profundity of history and tradition of the city. Had a job to join the three major festivals of Kyoto: Aoi, Jidai and Gion festivals. Love Kyoto and Japanese culture.
Manager of OrientalSouls.com, selling items of Japanese culture, tradition and craftsmanship. I'll introduce interesting information about Japan!