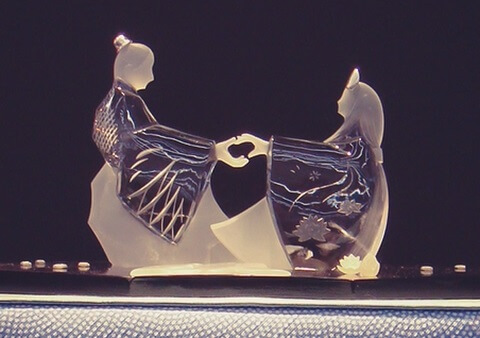 (Image: Nobuyuki Fujimori)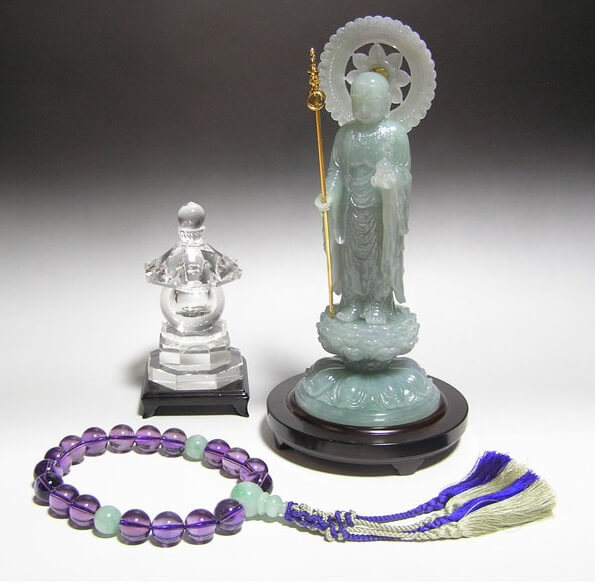 (Image: Kogei Japan)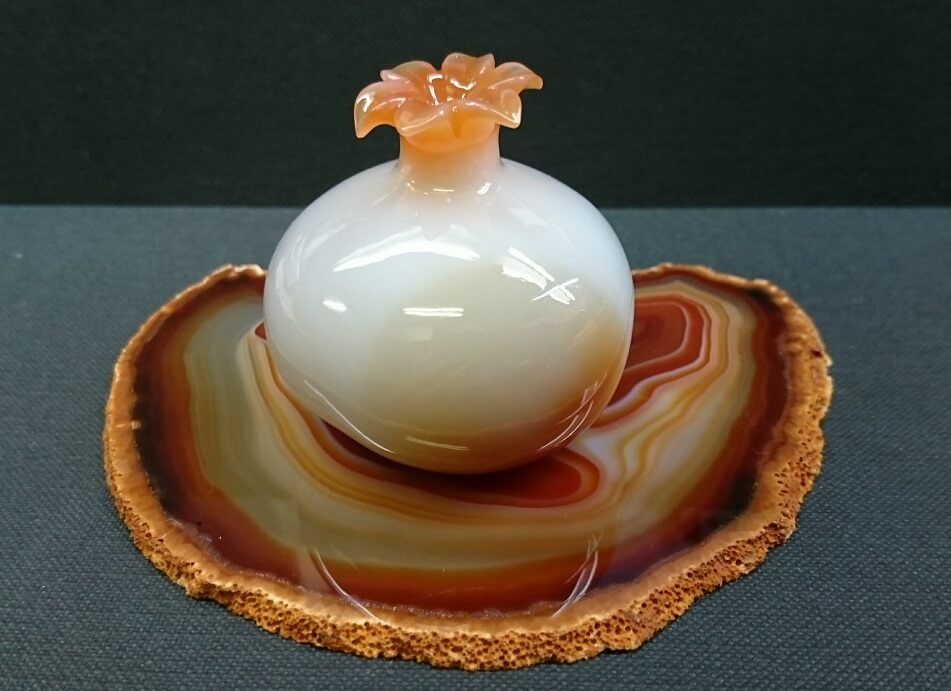 (Image: TLRProject)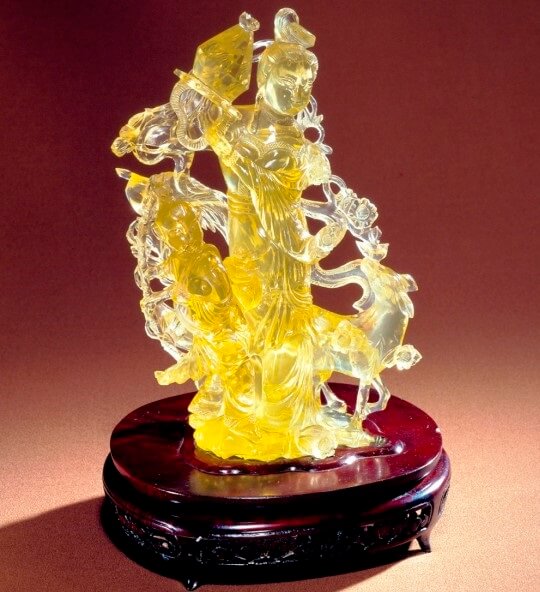 (Image: Aoyama Square)


(Image: Nippon Kichi)
What Are Koshu Crystal Stoneworks?
About 1000 years ago, crystal rock was discovered from a Shyosenkyo mountain which is known for its beautiful view. At the time, it was used as an ornament without any changes and adjustment. Eventually, a method to polish gem by sowing powder of diamond like hard stones (emery) on iron plate is introduced from bulbsmith of Kyoto. This method made possible to create various types of products.
Today, lets introduce craftsmen's history who makes beautiful Koshu crystal stoneworks.
Craftsman of Koshu Crystal Stoneworks – Nobuyuki Fujimori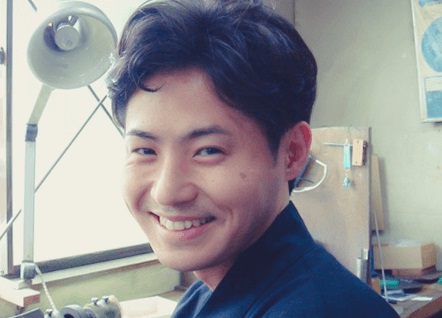 (Image: athome-tobira.jp)
When he was 15 years old, his family moved to New York because of his father's job. Although he studied accounting at university, he came back to Japan because he wanted a work related to traditional culture of Japan. Because his art class teacher of high school has told that "you can create anything!", he started making his hand and upper body part of person. Originally, he liked clay work, so he remembers that he was happy and crazy about making clay.
When graduation year comes closer, he remembered joy to make things, and he decided that he want to do a job which leaves his product in the future generation. Further, he started to realize that he would like to do something that makes him to improve also by engaging in boasting a long tradition. And it was Japanese traditional craft that he decided to work on.
Soon, he ordered various materials on traditional crafts from Japan. When he saw those materials about Japanese crafts, he felt pride about being a Japanese. Koshu crystal stoneworks got his attention among those traditional crafts. He thought intuitively, "Is this really a stone? I want to know how to create this beautiful craft!" Furthermore, he thought that stone is a material for creating thing which can be passed into future generation. It is a work with dreamlike romance.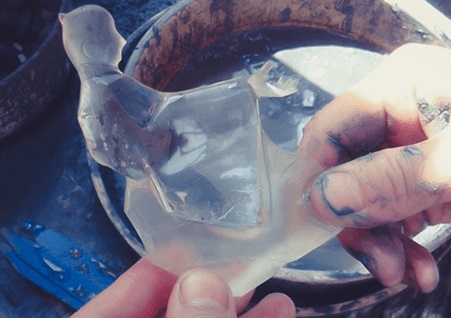 (Image: athome-tobira.jp)
After he graduated his university, he came back to Japan by himself, and started looking for a job by going through door to door of Koshu crystal stoneworks craftsmen. However, there was no place to hire him because he does not have achievements/experience, he was old (25 years old) for starting as a craftsman, and just arrived from USA. After a long time sticking with his motivation, it was the 6th generation master Tsuchiya Yutaka (deceased) of Tsuchiya Hanako factory who accepted and hired him. Since then, he studied under his master's supervising. Through his master and his master's lesson, he loved stone and Koshu crystal stonework. His master has told him "Don't kill stone!", or "It depends on the craftsmen whether gemstone lives or dies!" Even after his master's death, he always admires his master.
Nowadays, Mr. Fujimori is creating various types of designs not only about traditional crafts.  "Stone is a material with no backward, so you cannot fix or undo your mistake. Even though, we have to make our product arts without afraid of failing" he says.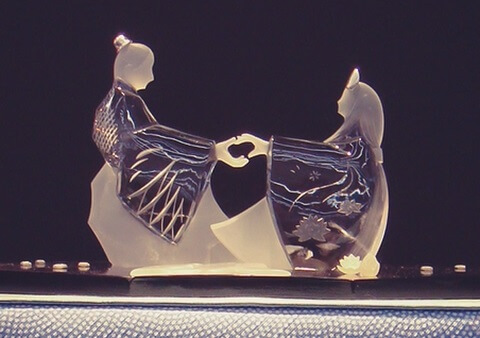 (Image: Nobuyuki Fujimori)
In Conclusion
Those stoneworks are really beautiful. It is in fact true that we cannot believe those works are just stones with just a glance. This means, Koshu crystal stoneworks require tremendous amount work, time, and skill. Master Nobuki Fujimori's story to meet with Koshu crystal stoneworks proves that it is very hard job to do. Nowadays, there are various types of stoneworks which you can use it or put it at your home. Stonework's feature is that it feels very premium (little bit heavy and always stays cool) and close to nature while using it. So, it would be good souvenir for the ones who loves premium items and nature.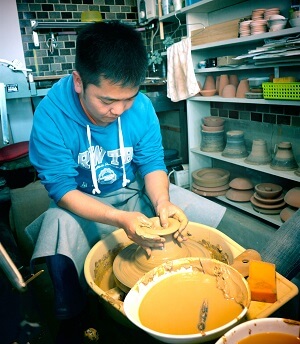 Author - huchka
I am from Mongolia and studying abroad in Japan since 2007. Currently, I am living in Osaka and studying at Graduate school of Information Science and Technology, Osaka University. I have always fascinated about Japan product's quality in so many different levels, especially in deep specific fields. Also, Japan has very interesting long historic and traditional culture and it has been kept so well within modern era that I found amazing.
Recently, I am taking interest in handmade crafts and it's background culture and history. So I can introduce what you are looking or interesting.