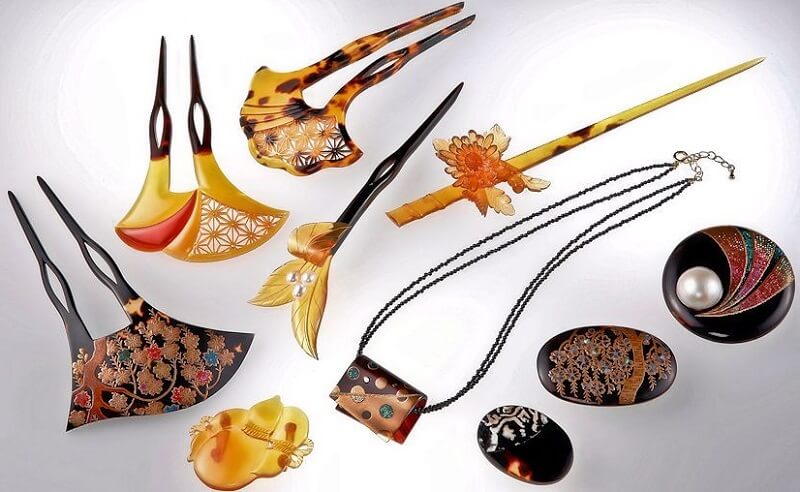 (Image: dento.site)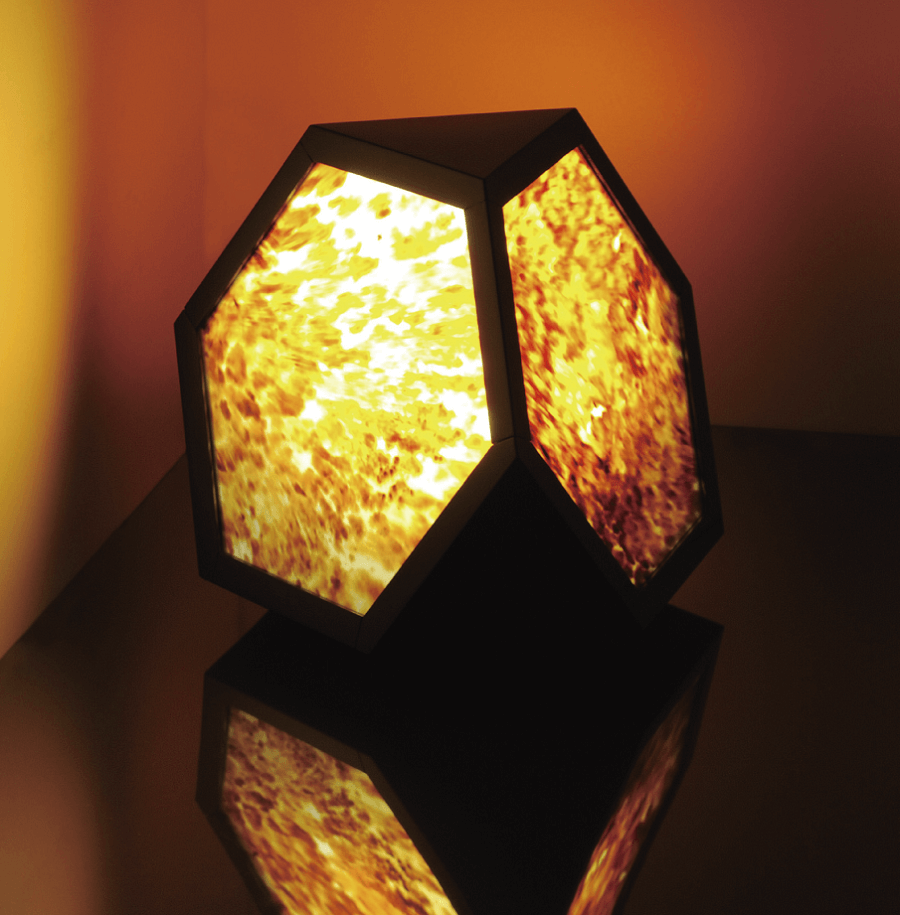 (Image: design-bm.shiga-irc.go.jp)


(Image: syokuninkai.com)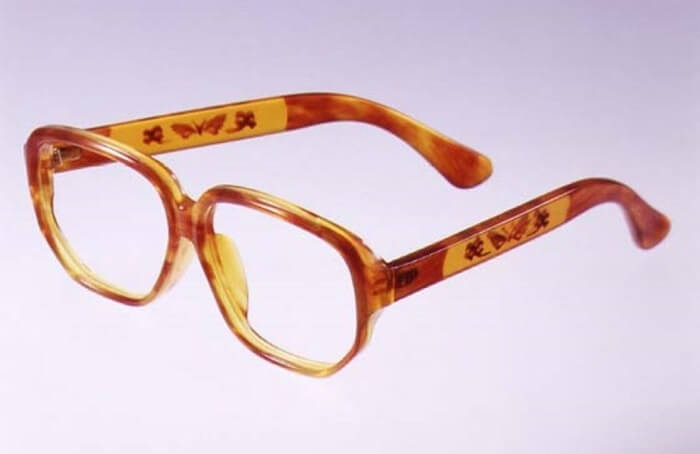 (Image: Aoyama Square)
Edo tortoise shell craft is an ornament made from a shell of sea tortoise called Timeri. It is said that if you put real tortoise shell craft on your hand it feels very warm. Of course, it not because tortoise shell craft always stays warm, because its material has very high thermal conductivity. So, you cannot feel coldness of tortoise shell craft during cold winter even, because it warms up instantly by your body heat. For that reason, tortoise shell craft have been used as precious items which can be applied directly to our skin, like Japanese hairpin, and eyeglasses from long time ago.
Because tortoise shell's shape can be easily adjusted simply by using water and heat, it has been used in many types of items. In this article, we introduce various products made from tortoise shell.
Tortoise Shell Accessories with Deep Clarity and Mysterious Luster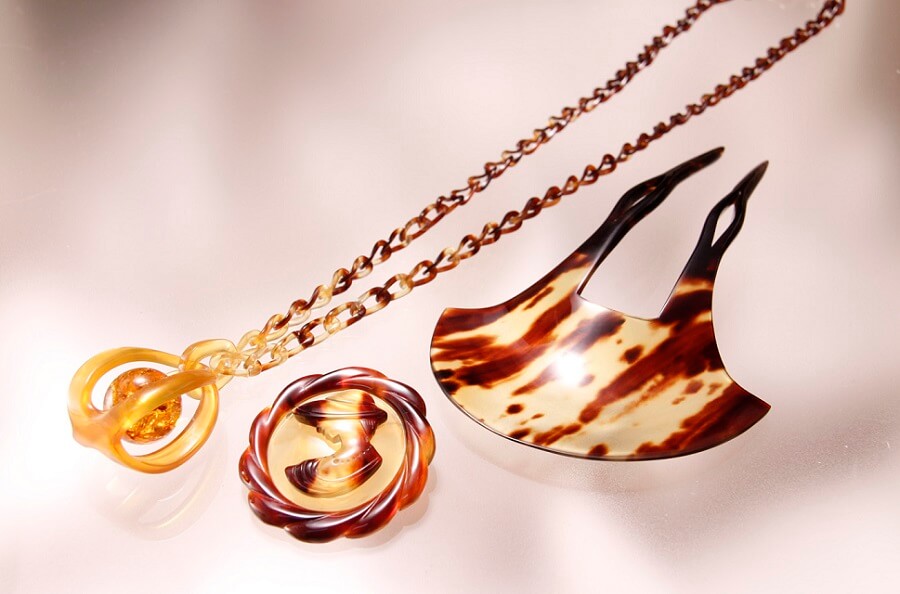 (Image: Nakano Marutto)
Shell of sea tortoise, called Tarima, is very thin and uneven, so several layers of shell is made as a material by using water, heat, and pressure. Ceramic jewelries, like necklace and brooches, which are made from tortoise shell, have gotten attraction because of the deep clarity, the mysterious luster, and amber, white/black contrast.
Production Order with 2 Months Producing Time: Tortoise Shell Ballpoint Pen
In order to make tortoise shell pens, make a stack with more than 14 mm using several layer of tortoise shells, and pierce it. Only this process can create beautiful vertical stratum like pattern. Such a luxurious gem has been created from craftsmen's commitment that he or she wanted to shave tortoise shell's glossy roundness off instead of wrapping one piece of it.
However, as the characteristic of tortoise shell, craft items' glossy luster fades out gradually.  In fact, any product's glossy fades out eventually while using it for many years. On the other hand, tortoise shell crafts become beautiful again as new one as soon as polish it. In this workshop store, it is free to polish tortoise shell pens.
Price: 16,000 JPY (approx. $145 / €130)
Completely Made in Japan: Edo Tortoise Shell Watch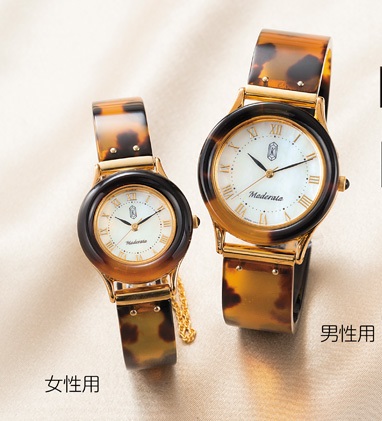 (Image: Tokyo Shogeikan)
These watches are made by Shintaro Kima who is the leading expert at Edo tortoise shell craft in the country. Every time you check time, you can feel and experience elegance and formality in the amber color which appears mainly in imperial conceded goods.
Mild brilliancy and luster, and translucent magnificent color with strong yellow texture proves that only expensive premium tortoise shell is used. It would not be possible to make such product which is very comfortable to wear it on skin without special hand skill to overlapping dozens of shell layers perfectly.
Price: 16,000 JPY (approx. $145 / €130)
In Conclusion
Sea tortoise shell accessories are very premium crafts. We can feel the difference of those accessories from others instantly when we use it. In this product of line, design does not simply create or drawn, beauty of natural shell is emphasized. So, using texture of tortoise shell accessories comes naturally to our sensations. Because of high heat transmission, it is nice thing that we do not feel coldness when we put it on.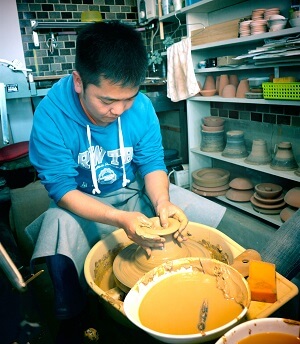 Author - huchka
I am from Mongolia and studying abroad in Japan since 2007. Currently, I am living in Osaka and studying at Graduate school of Information Science and Technology, Osaka University. I have always fascinated about Japan product's quality in so many different levels, especially in deep specific fields. Also, Japan has very interesting long historic and traditional culture and it has been kept so well within modern era that I found amazing.
Recently, I am taking interest in handmade crafts and it's background culture and history. So I can introduce what you are looking or interesting.