Nails and Tacks that Give Japanese Taste to Anything
If you've visited Japan before, you could find an unique atmosphere Japanese shrines and temples had. It is not only because of large trees and carps elegantly swimming in the pond in Japanese garden, but also because of characteristic building designs. It's also same for Samurai houses (we call them "Buke-Yashiki").
Decorative hardware make those houses noble, elegant and characteristic actually. Most of Japanese buildings use a lot of nicely designed decorative hardware, which function to add a feeling of massiveness and a heavy feeling.
Decoration Tacks and Nails in Traditional Buildings
With decorative hardware, you can add oriental taste to wooden doors. Materials don't matter; hardware of traditional Japanese design gives simple designed doors oriental impression.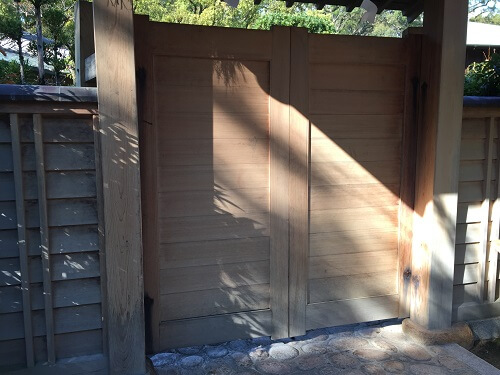 When you look at every corner of the door, you can find cherry blossom motif decorative hardware. Although the metal gets rusty as time goes by, they give traditional impression as if the doors last for hundreds of years.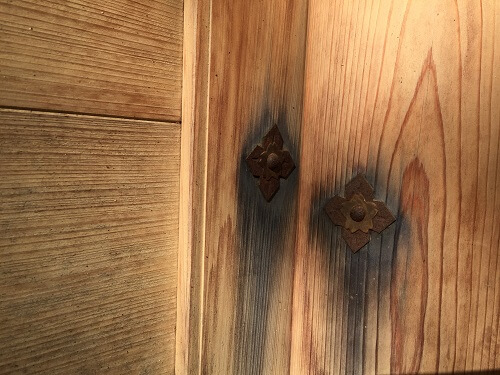 If you prefer more decorative, gorgeous hardware gives more notable impression. You can choose bronze, then the material color changes to moss green as time passes.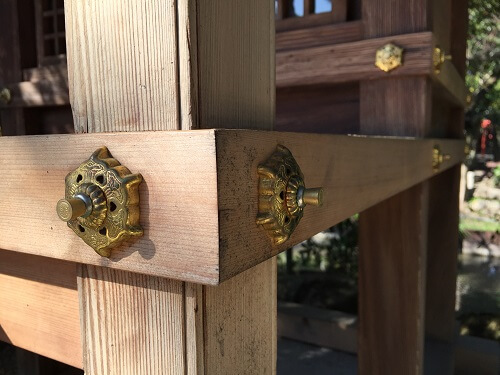 One excellent characteristics of Japanese metal hardware is that you can enjoy aging without feeling of ages-old.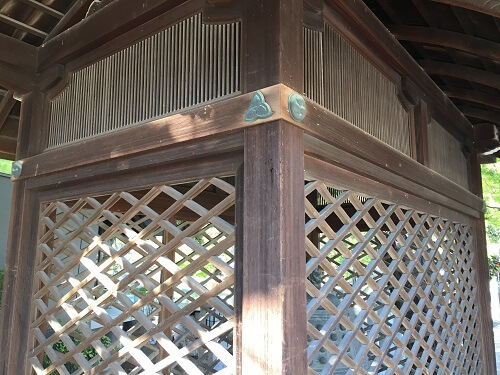 Brass gives more impressive feeling thanks to its gold-like color without fading for a long time. Looking at the images below, you can find even simple brass hobnails give simple wooden door gorgeous impression and oriental taste at the same time.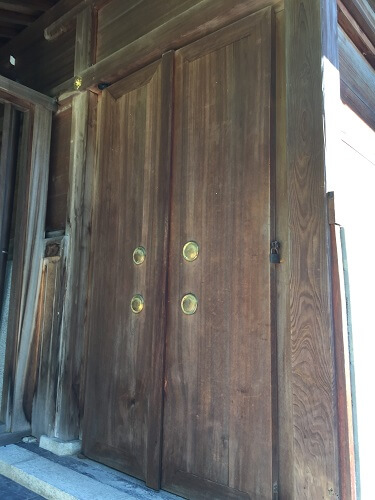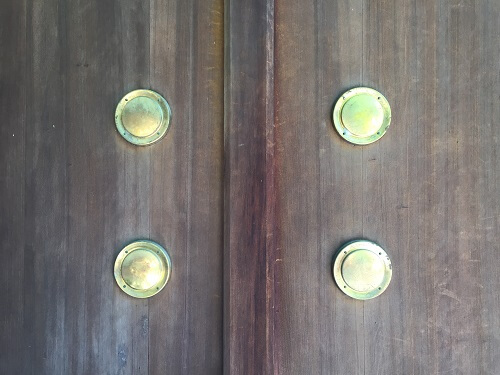 Our Product Features: Japanese Style Tacks and Nails
Here we have an item you can easily add the Japanese taste to whatever you want; it is the traditional decoration tack.
The décor tacks in our shop also have handmade by craftsman each having different shape and colors. They have produced by excellent quality control, therefore our products are adopted to temples of national treasure; they have magnificent atmosphere although each tack is small in size.

As you can see here, they have relatively wide heads, which can be a good accent in design. They give moderate but adequate impression, therefore Japanese temples and Samurai houses have used many tacks to show respectable appearances.
Using these tacks, you can give profound impressions to anything you like. When you use some tacks on an entrance door, it can be more profound compared to simple wooden door.
Not only for doors, you can put it on walls, roofs, fences etc. Because the tacks are made of brass, you can use under various environment and enjoy aging of the material.
Also, you can easily add Japanese taste just by putting it on woody box corners, or just simply use it as a push pin to put pics on a wall. However you'd like!
Related Pages
CONTENTS
PRODUCT CATEGORIES