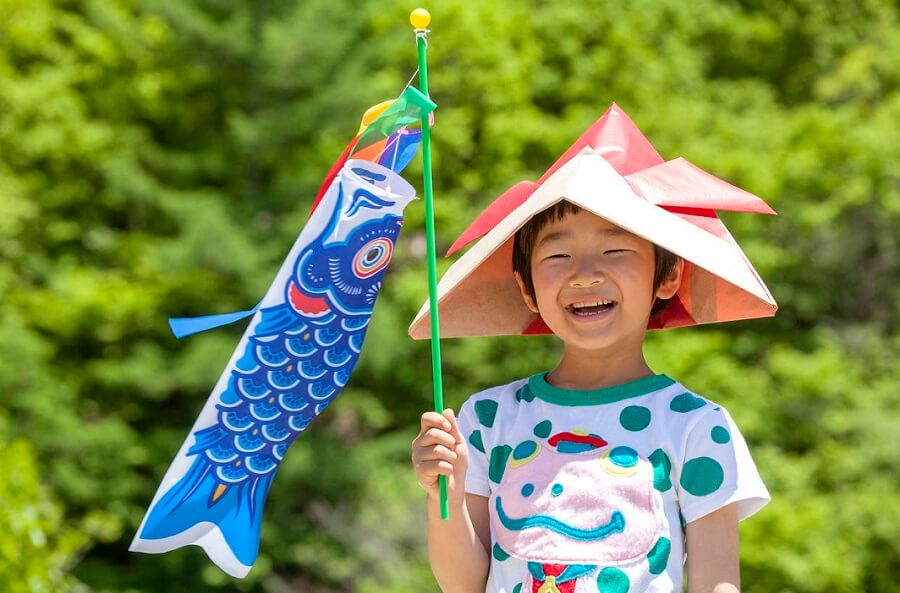 Children's Day is a day to celebrate children. In Japan, there are interesting items and way to use them to celebrate children. These have been used since ancient times. Also, there are some special sweets to celebrate children. Rice cakes and rice dumplings are famous sweets. We introduce these traditions of Children's Day in Japan.
What is Children's Day?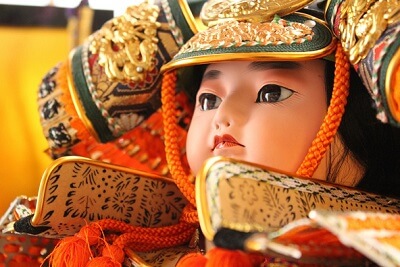 Children's Day is a day set aside to respect children's personalities and to celebrate their happiness. The day is a Japanese national holiday which takes place annually on May 5th.
Historically, the fifth day of the fifth month has been a day of celebration in Japan since ancient times. The special day is also called "Tango no Sekku".
It was originally the day exclusively celebrating boy; but later, the Japanese government converted Boy's Day ("Tango no Sekku") into the present Children's Day (Kodomo no Hi) in 1948. Since then, it has been changed to include both boys and girls, as well as recognizing mothers along with fathers and family qualities of unity. Interestingly, there is what we call "Girl's Day" on March 3, and it has not been changed like Boy's Day.
How We Celebrate Children's Day?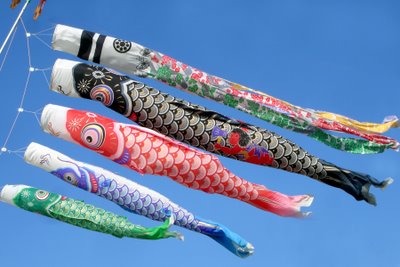 On Children's Day, families with children raise Koinobori (carp flags: see this post for details). Why carps? It's because of the Chinese legend in which a carp that swims upstream the great Koga river became a dragon, and the way the flags blow in the wind looks like they are swimming.
The black carp at the top represents the father, the red carp represents the mother, and the following carp(s) represents children of the family. (Red carp originally represents the eldest son of the family, but it's converted along with the change of the definition of Children's Day).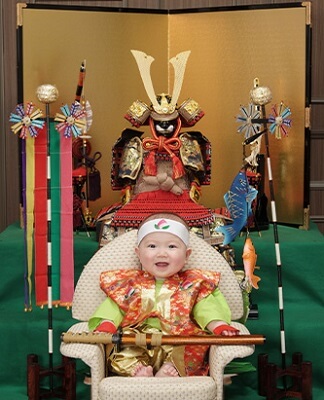 They also display Samurai armor dolls to wish for their son's health and success. Samurai armour and helmets (we call it Musha ningyo meaning Samurai Warrior dolls) are displayed wishing for the boys to grow to be strong and wise like Samurai.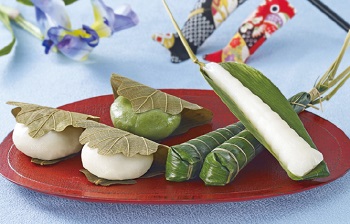 In addition, there are a couple of traditional sweets for the Children's Day. One is Kashiwa-mochi which is a mochi rice cakes wrapped in oak leaves ("Kashiwa" in Japanese). Another one is Chimaki which is a kind of sweet rice paste wrapped in an iris or bamboo leaf. See next section of the details of these sweets!
Special Sweets for Children's Day: Rice Cakes and Rice Dumplings
Rice cakes and rice dumplings are popular sweets served for children in Children's Day in Japan. It is believed that rice cakes ("Kashiwa-mochi" in Japanese) is a symbol of prosperity of descendants, and rice dumplings ("Chimaki") is a protective charm.
Japanese Rice Cakes – Kashiwa-mochi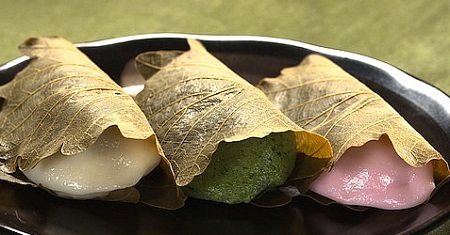 Kashiwa-mochi is mochi rice cakes wrapped in oak leaves. Because oak leaves are called "Kashiwa" in Japanese, this sweet is called Kashiwa-mochi.
The reason why people think Kashiwa-mochi as a symbol of prosperity is in its ecology of oaks. Different from many deciduous trees, oak leaves don't fall until new sprouts (next generation) grow up. Therefore, oak leaves became to be considered as a symbol of prosperity of descendants.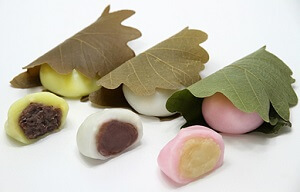 Kashiwa-mochi consists of mochi (rice cake) filled with sweet bean paste ("Anko") made from azuki beans. Oak leaves wrapping mochi are not eaten. The leaves smell nice, but they are hard and not tasty.
Although Kashiwa-mochi is a sweet eaten for Children's Day, it is very popular sweet among Japanese. So, you can find Kashiwa-mochi all year around in Japanese-style confectionary stores, or even in supermarkets!
Rice Dumplings for Children's Day – Chimaki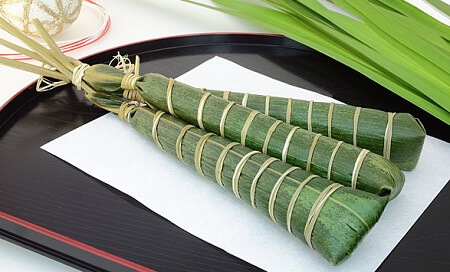 Chimaki is steamed rice dumpling wrapped in bamboo leaves. It is made of glutinous rice that is wrapped in a leaf and steamed.
Origin of Chimaki is China. Chimaki is a traditional Chinese food made of glutinous rice stuffed with different fillings and wrapped in bamboo or other large flat leaves. According to an ancient Chinese story, people in China had throw Chimaki rice dumplings into rivers to avoid evils and calamities. This custom was introduced to Japan, then people in Japan adopted the custom.
Japanese-style confectionary stores start selling Chimaki from last April. Unlike Kashiwa-mochi (which is sold all year around), Chimaki is sold only from last April to May 5th. Although there are variations, traditional Chimaki consists of rice dumpling only; however, rice dumpling is flavored with some sugar to make it sweet. Bamboo leaves give fresh pleasant smell.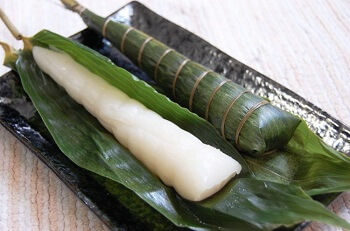 When you eat Chimaki, unwind the string of bamboo leaves, followed by peeling the leaves. You can enjoy sweet rice dumpling with nice scent of bamboo leaves. In some case, sweet bean paste ("Anko") may be filled inside dumpling.
Finally, some families give gift for their kids in Children's Day.
In addition to birthdays and the Christmas, it's another happy day for children to get present!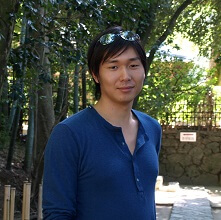 Author - Hiro
Lived in Kyoto in school days, I was impressed by profundity of history and tradition of the city. Had a job to join the three major festivals of Kyoto: Aoi, Jidai and Gion festivals. Love Kyoto and Japanese culture.
Manager of OrientalSouls.com, selling items of Japanese culture, tradition and craftsmanship. I'll introduce interesting information about Japan!