Japanese culture is a minor culture which prefer intermediate colors.
Such colors has traditional names like orchid pink, wisteria, light leek blue, bush warbler green etc.

In comparison, many cultures in the world which  prefer bright primary colors such as red, blue and green.
Chinese culture, for example, is based on strong and attention-attracting contrasts of colors which consists of clear and bright colors.

It is said that origin of color palette in Japan came from China.
Gogyo in ancient China has color palette of five elemental colors: yellow, green, red, black and white. Each color expresses five fundamental elements in the nature: trees, fire, soil, gold and water. By using these five colors, they expressed the "World".
When this color palette from Chinese "Gogyo" was introduced to Japan in 8th century, Japanese also used same color palette. Today, we can still see this remained in Japanese temples. (See Buddhism curtain below)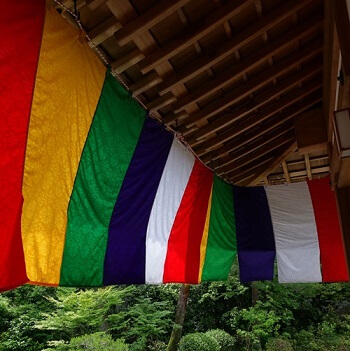 Since then (from late 8th century), color palette in Japan has developed uniquely affected by nature.
Because Japanese people have loved nature, they adopted color palette from natural things onto the five elemental colors.
Changing colors through four seasons strongly impressed people, and they started using these colors to their lives and products.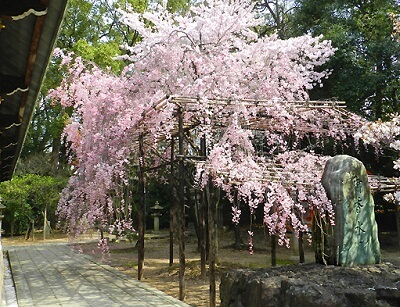 Even in gorgeous temples which prefer to color vividly in Asian countries, Japanese ones prefer to remain them natural.
Gates, pillars and walls are mainly constructed by woods without paintings. Paper windows "Shouji" are used for windows. Those paper has also intermediate color like off-white. Roof tiles has also intermediate colors of bluish gray.

Traditional crafts of Japan adopt various intermediate colors rather than vivid colors
Thus, objects and decorations for such buildings with intermediate colors became to use intermediate colors as well.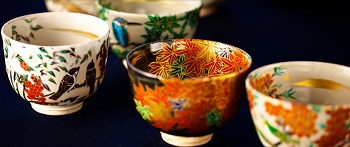 Potteries, for example, has natural colors. Avoid using too vivid colors, they are painted with intermediate colors. Combination of colors are chosen carefully to match in taste of Japanese rooms.
Hina dolls, a traditional dolls displayed in Girl's Day, are also made considering in the same way. Please see previous post for details of Hina dolls, then you'll find many colors are layered and all of them are intermediate colors.
Also, our Ninaja Hardware products (architectural hardware) are considered to match natural materials, adding gorgeous taste in buildings at the same time.
Bronze and iron rust colored hardware made of brass gives soft but strong taste to traditional Japanese buildings.
More information about Ninja Hardware can be seen in THIS PAGE. Please visit if you are interested!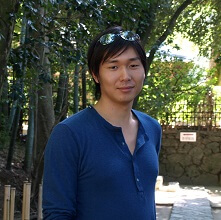 Author - Hiro
Lived in Kyoto in school days, I was impressed by profundity of history and tradition of the city. Had a job to join the three major festivals of Kyoto: Aoi, Jidai and Gion festivals. Love Kyoto and Japanese culture.
Manager of OrientalSouls.com, selling items of Japanese culture, tradition and craftsmanship. I'll introduce interesting information about Japan!