In the year end, temples strike the bell.
It's called "Joya-no-Kane", meaning "the bell ringing out the old year".
The "Joya-no-Kane" is struck one hundred and eight times.
Why 108 times?
It seems not to be a round number…?
Is it too many…?
That's because the number of carnal desires is regarded as 108 in Japanese Buddhism.
Joya-no-Kane is stuck to eradicate these carnal desires.
Therefore, people who strike the bell worship folding his/her hands every time.
Have you seen how the bell in temples is like?
Here's a YouTube movie of Joya-no-Kane in a famous temple in Kyoto.
Interestingly, some temples allow visitors to strike the bell on the day for service. (mostly free)
It may not be the case for famous temple in Kyoto, but some other temples even in Kyoto do this kind of bell-striking service as Joya-no-Kane.
You may be able to find information in your guidebooks or homepages.
Try it if you're in Japan on Dec.31
In Buddhism, sounds of bell are believed to protect from evil.
Joya-no-kane sounds are very heavy and characteristic.
It's different from sounds of our product, Futaku wind chime. (produce page here)
However, temples don't use their bells frequently.
So, it's only in the year end when we can hear that many bell sounds every temples in the city.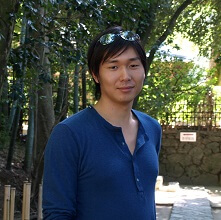 Author - Hiro
Lived in Kyoto in school days, I was impressed by profundity of history and tradition of the city. Had a job to join the three major festivals of Kyoto: Aoi, Jidai and Gion festivals. Love Kyoto and Japanese culture.
Manager of OrientalSouls.com, selling items of Japanese culture, tradition and craftsmanship. I'll introduce interesting information about Japan!