Different from the other countries, houses in Japan are narrow.
To make full use of narrow land, people have considered methods to have open feelings.
One method is "Shakkei", making use of the surrounding landscape in the design of a garden.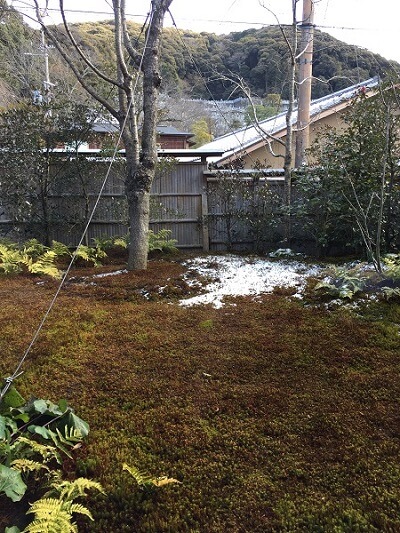 The area of this garden is to the fence only.
This is relatively wide area for private garden, but not huge.
Roof of the next house is seen over the fence.
However, by using the mountain landscape over the fence, you'll see if the entire landscape you see from the house is yours.
You can enjoy landscape of mountains in addition to your garden.
Another method to have open feelings in your garden is to install objects in good balance.
A picture is worth a thousand words.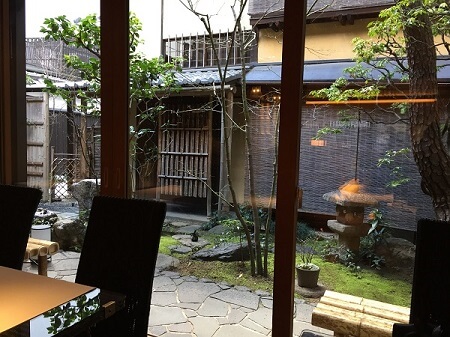 In this cafe I visited in the last day had very nice garden.
Although space is limited and another building is close, I got open feeling from the view outside the windows.
Do you feel the same way?
Well, there are many objects in the garden as you can see.
Trees, plant pods, rocks, fences, blinds, stone tiles, bamboo chairs, stepping stones, stone lantern…
And here also using complex facade of the house in front of the garden as "Shakkei" (making use of the surrounding landscape in the design of a garden).
In spite of that many objects in limited area, you don't feel stuck!
This is because balance of the objects are beautiful and well considered.
I was surprised the impression of the garden.
Tall but thin trees are planted,
stones are extremely low or flat,
traditional stone lantern is a miniature size,
bamboo chairs have simple but sophisticated design, and their color gives an accent to the dark tone of this garden,
etc.
However, what I attracted my attention is their use of "moss".
I think this is a kind of specialty in gardens in Kyoto.
Using this much moss cannot be seen in the other part of Japan.
I believe Kyoto people love moss.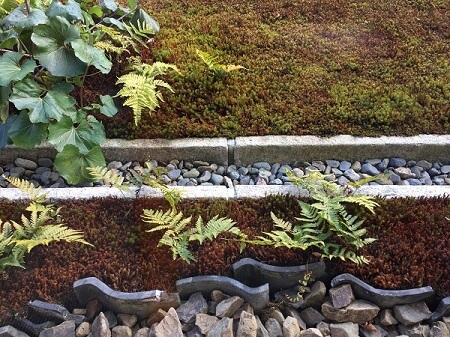 I'm not sure why we don't see much of using moss in the other area,
but moss gives profound and colorful impression to the garden.
Color of moss is somewhat spotty as you see in the image above.
This spottiness gives full of expression in gardens.
Imagine a narrow garden covered with monotonous pebble, then you'll feel its actually narrow.
If the same garden covered with moss, then you'll feel open and the garden is wider than real because the spotty expression expands the area just like a hill where many plants are blooming.
Additional plants like fern and petasites also help to give full of expression.
I believe gardeners who designed both gardens above must calculate the effect of moss beforehand.
Making full use of limited garden may be another skill inherited among gardener in Kyoto.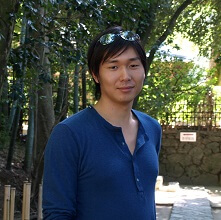 Author - Hiro
Lived in Kyoto in school days, I was impressed by profundity of history and tradition of the city. Had a job to join the three major festivals of Kyoto: Aoi, Jidai and Gion festivals. Love Kyoto and Japanese culture.
Manager of OrientalSouls.com, selling items of Japanese culture, tradition and craftsmanship. I'll introduce interesting information about Japan!