I like to go fishing.
I usually go to the Pacific Ocean or Sea of Japan.
When I catch some fish, I gut fish by myself and have them in Sashimi.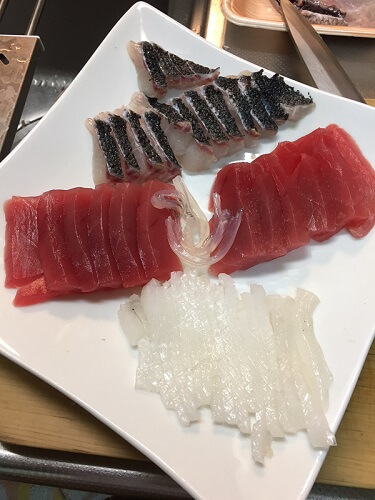 Sashimi is a simple dish.
Gut fish and put in a plate, and it's all done!
We like to eat with horse radish, dipping in a little soy sauce.
Therefore, ingredient is very important for sashimi!
Ingredient is fish. That's everything.
So, fish should be fresh and clean.
If possible, it's better to be treated by "Ikijime".
Have you ever heard Ikijime?
It's a method of paralyzing fish to maintain the quality of its meat.
Fish treated by Ikijime have totally different taste and tongue texture.
I was surprised how different fish by Ikijime are from fish sold in supermarkets.
I can eat fish caught by fishing in the same day.
Fish are fresh and caught in clean ocean, and treated by Ikijime.
In addition, I gut the fish for sashimi by my Japanese knives.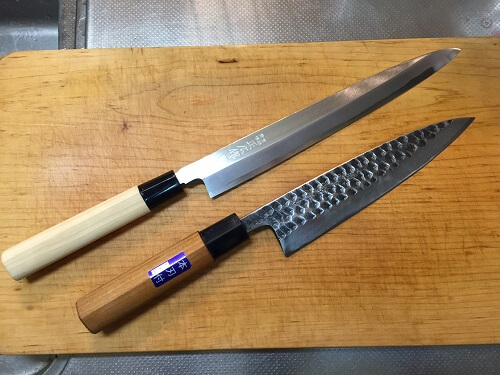 Until a few years ago, I had used mass-manufactured Santoku knife for making sashimi.
Once I got Japanese knives for fish caught by fishing, I became to see things totally differently.
I regret not to get these knives earlier.
It became far easier for me to fillet fish.
Cutting surfaces of sashimi I made with the handmade Japanese knives were so smooth.
Of course it tastes much better and have excellent texture.
Chefs have said, "sharp Japanese knives bring out the flavor of the raw ingredients to the maximum!".
I just experienced their words…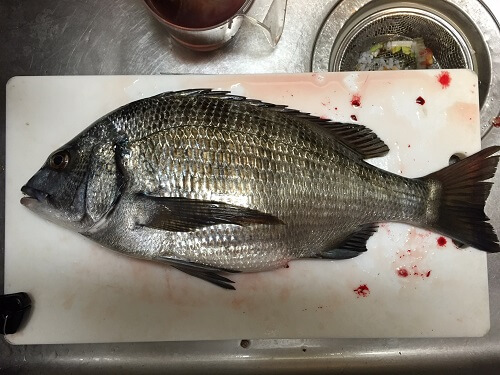 This is a black sea bream caught in the Pacific Ocean in winter.
She's plenty of fat but meat was chewy, which proves she (the fish had eggs) had survived in harsh condition.
Meat is transparent, which proves she is quite fresh.
Hope you'll also experience the quality of handmade Japanese knives!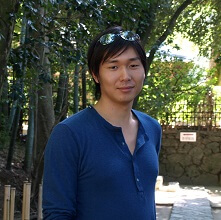 Author - Hiro
Lived in Kyoto in school days, I was impressed by profundity of history and tradition of the city. Had a job to join the three major festivals of Kyoto: Aoi, Jidai and Gion festivals. Love Kyoto and Japanese culture.
Manager of OrientalSouls.com, selling items of Japanese culture, tradition and craftsmanship. I'll introduce interesting information about Japan!