There is fundamental differences between swords of knights and Samurais.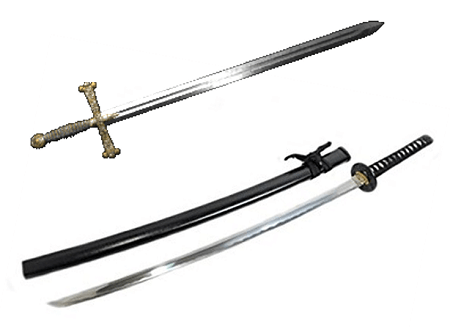 Let's call swords of knights for "swords", and Samurai swords for "Katana".
Swords are designed to have flexibility so that users can handle them easily. And their blades are designed to be able to chop things by power.
Adjusting these purposes, some swords were made lighter and more flexible so that users could handle easier;
some other swords were made heavier so that users could easily put more power and chop bigger/harder things easier.
These characteristics must be appropriate for knights who were physically superior to Samurais, whose average heights were said to be only 155cm (5.08 feet).
On the other hand, katana, Samurai's swords were designed to have higher cutting quality and solidity.
Because Samurais were not tall and not physically tough like knights, they needed to have blades which enable them to cut things easily with less power.
Therefore, swordsmith had developed a method to forging steels by hammering numerous times, and sharpen the blade by natural stones.
Thus, katana, very thin and multifold razor-edge steel blade, were invented.
In present, these skills of forging/sharpening etc. are still adapted to making process of Japanese Kitchen knives.
Along with deterioration of Samurai, most of swordsmiths converted their products from Samurai swords to knives and other cutlery.
Japanese kitchen knives are razor-edge sharp and cut things well like Katana.
Once you take a Japanese knife and cut something, you'll instantly find what I mean!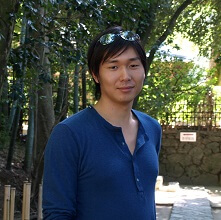 Author - Hiro
Lived in Kyoto in school days, I was impressed by profundity of history and tradition of the city. Had a job to join the three major festivals of Kyoto: Aoi, Jidai and Gion festivals. Love Kyoto and Japanese culture.
Manager of OrientalSouls.com, selling items of Japanese culture, tradition and craftsmanship. I'll introduce interesting information about Japan!