Today's post is to introduce an original woodblock print from Utagawa Kunisada – or, Utagawa Toyokuni III – dated 1849. A piece straight from the hands of the master who changed the lives of millions across Europe by influencing impressionists Claude Monet, Edgar Degas, and the later superstar painter Vincent Van Gogh, this Utagawa piece can be traced through art circles across the world. This woodblock painting (and the others like it which reached Western audiences during this period) represents a one of a kind piece of Japanese and global art culture.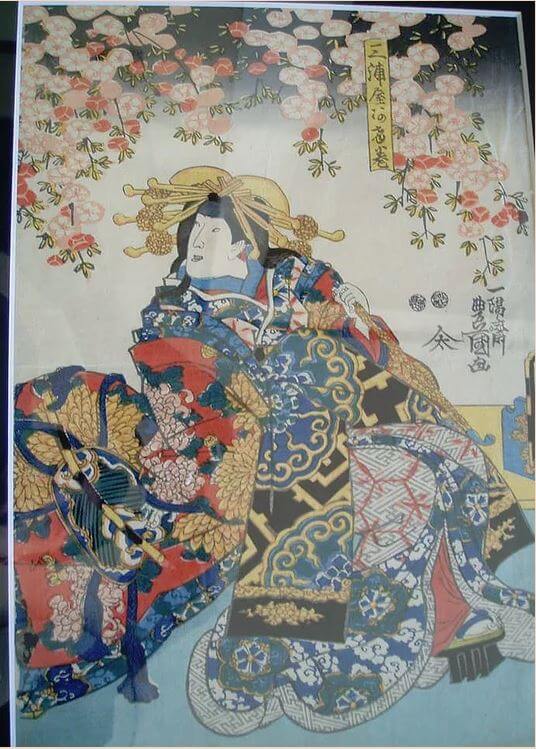 But these sorts of cultural treasures are all locked away in museums and safes in Switzerland, right? There is no way someone like you or I could actually own one of these treasures of Japanese artistic culture and history, right?
Wrong! Thanks to the careful preservation of private collectors in Japan there remain certified, authentic prints made with by the artists' workshops over 150 years ago. Of course in order to get one of these certified, authentic woodblock prints you need the right connections – to make sure your art is carefully and respectfully handled and delivered. I'm going to guide you through this process and show how you can bring these one of a kind treasures of Japanese art and cultural history home, no matter where in the world you live.
What Makes These Prints Different?
As we know from our previous blogs, European painters were so blown away by the ukiyo-e prints introduced to the west at the World's Fair in Paris in 1867 that they were thrown full-force into a movement later known as impressionism. Repeatedly visiting the exhibit to view the Japanese woodblock prints from artists such as Katsushika Hokusai, Utagawa Hiroshige, and Utagawa Kunisada (Toyokuni III), painters in western Europe began to incorporate many aspects of their styles and perspectives. Vincent Van Gogh moved to Paris in 1888, in the wake of the impressionists' takeover of the scene. His work was not only inspirited by his fellow Europeans, but also by the works that had influenced them to take up their portraits of the everyday – primarily the ukiyo-e woodblock prints from Japan.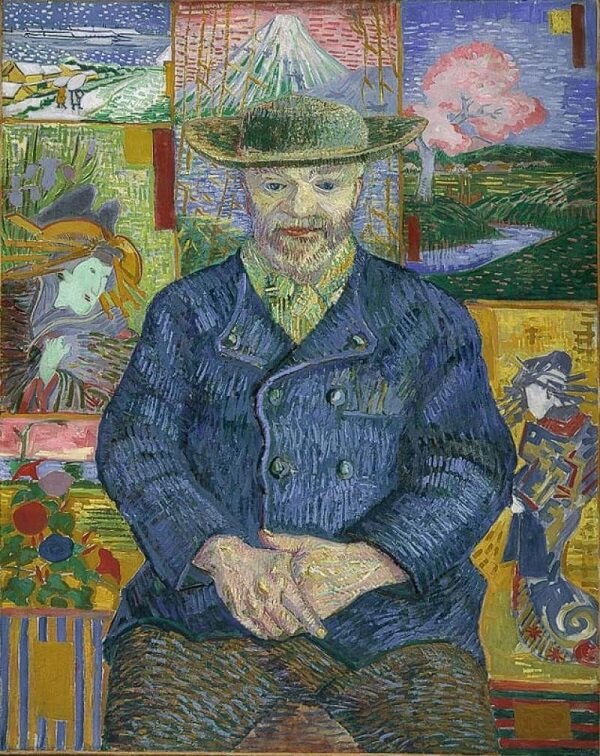 Here we can see Van Gogh's love for these Japanese masters in a his Portrait of Père Tanguy. Notice the painting to Tanguy's right. Art historians have identified similarities between the piece on display within Van Gogh's work and a series of Utagawa prints featuring kabuki actors in onnagata or 'woman's role' costume. Utagawa and his contemporaries' kabuki themed prints would have been in Paris art stores and galleries thanks to their boom in popularity after their appearance at the Paris World's Fair in 1867. It was in Paris that Van Gogh fell in love with the style and technique of the Japanese woodblock print and incorporated their aesthetics in his own work.
It is clear that Van Gogh appreciated the Utagawa so much that he had on prominent display when he painted Tanguy in his Paris art shop. But the international connection doesn't end there: on Tanguy's left we see a Van Gogh interpretation of a classic 19th century woodblock print of female beauty – a sort typical of the bijin-ga genre that dominated Japan at this time; behind him is Mt. Fuji, a quintessential ukiyo-e woodblock print subject and favourite of Hokusai. So fascinated with the sort of bijin-ga, or "Beautiful Women," prints that Utagawa and company had been making since the late 1700s and that he featured in his Portrait of Père Tanguy, Van Gogh he tried his own hand at an hommage in 1887. Check it out below.
Imagine a poor, unknown Dutch painter being so interested in and influenced by this form of Japanese traditional art that he not only incorporated it into his commissioned works but also spent his free time working on his own renditions of them. This is exactly what happened to Vincent Van Gogh when he first encountered Utagawa woodblock prints. Do you see the global importance of the ukiyo-e tradition now?
Utagawa Kunisada's Onnagata Series around the World
Utagawa Kunisada's onnagata kabuki scenes appeared at the famous art auction Christie's this summer, one print selling for 1,500 GBP (223,000 YEN). Others are brought to auction by galleries in London and Paris each year.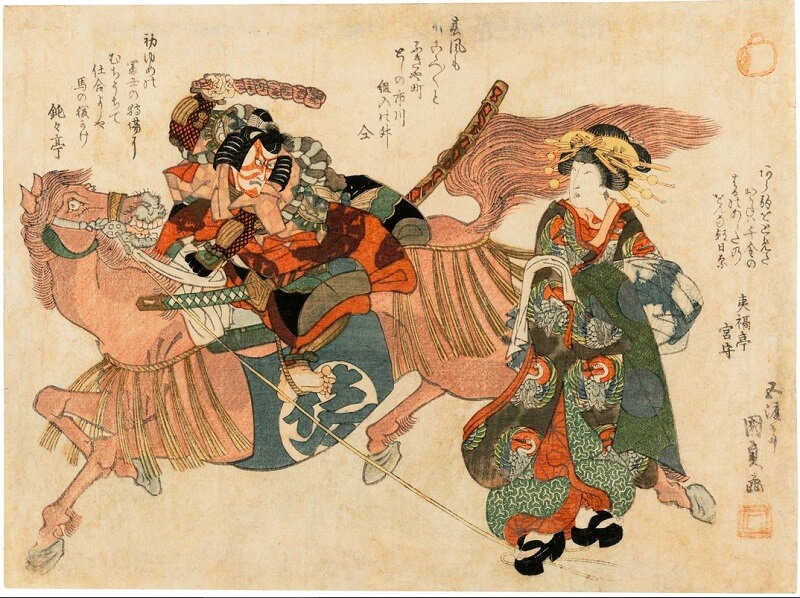 (Image: christies.com)
Buying a Piece of History: Ukiyo-e Paintings for Sale
So now you see how artists like Van Gogh and Utagawa, despite working on opposite sides of the globe, never meeting, and having no technology or way of communicating with one another, shared each other's perspective on the world and its beauty through art.
Bringing home one of these pieces will get you involved in this global network of history, culture, and the arts. Don't you want to be able to say that you have a piece of artwork connected to the great Vincent Van Gogh, Claude Monet, and Utagawa School of master woodblock painters?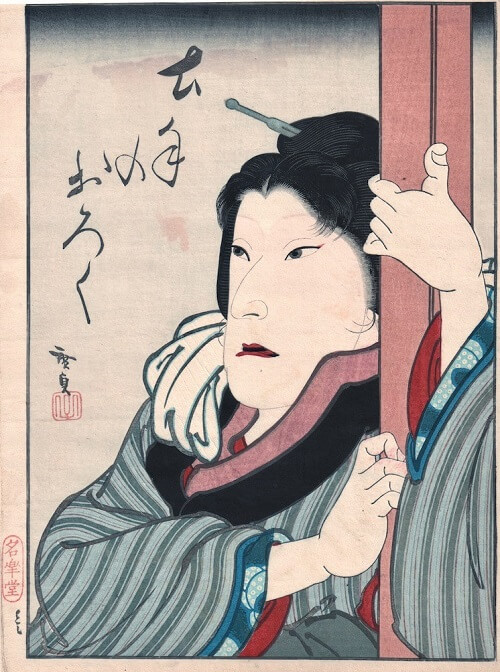 (Image: toshidama-japanese-prints.com)
OrientalSouls is here to help. By dealing real, certified, historic prints straight from the collector to your door, you can own a piece of Japanese and international art history. We are offering real prints from the real masters – the same great Japanese artists who revolutionized the art world with impressionism forever. Just like the paintings held at the Victoria and Albert Museum in London, the Louvre of Paris, MET in London, or the Museum of Fine Arts in Boston, you can own one of these 19th century masterpieces that have wowed audiences ever since that fateful day at the Paris World's Fair when they were revealed to the world. Just imagine having one of these treasures in your home or office …
So check out our store for updates as the pieces of art history become available in the coming days and weeks. Meanwhile, be sure to keep an eye on our blog as we introduce the works from the ukiyo-e masters like Utagawa Kunisada – we will keep you up to date on their historic links with Japan and the greater art world. See you next time.
Products Introduced in This Post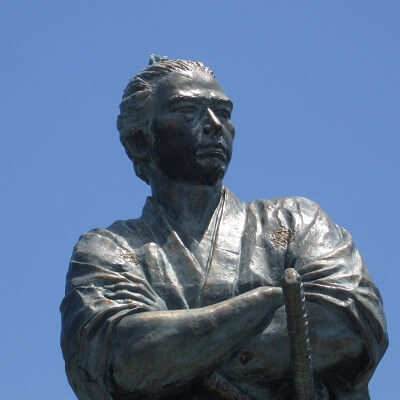 Author - Jay
In my spare time I enjoy watching baseball, tasting local cuisine, and exploring by road and rail. Having lived in several cities around the world, I have an appreciation for local as well as international histories and cultures. Excited by cultural and social exchange, it is my hope that this blog will help promote an interest in Japanese traditional wares and practises by introducing you to their history and meanings.