Interested in Japanese samurai? Can't get enough of the tales, legends, books, and movies about the real-life heroes and villains of the Sengoku (or 'Warring States') Period? Well here is your chance to get an exact replica of one of that period's most famous and feared regional rulers and warlords of Japan. Today I am going to tell you 'why' and 'how' you should get your hands on a perfect and hand-made replica of Date Masamune – the "One-Eyed Dragon."
With a huge fan base throughout Japan, western audiences know the story of Date Masamune usually in one of several ways. The first is in a Japanese history class at university or college – a class on the Sengoku Period is sure to include Date Masamune. Or, maybe you know him from visiting northeastern Japan's Tohoku region – Date founded Sendai, the largest city in the region in the year 1600. Or, maybe you know him from film, TV, or video games – Date has appeared in literally hundreds of Japanese TV shows and movies, the most famous being in the late-80s when Ken Watanabe (Last Samurai, Inception) played him in a national broadcaster NHK miniseries.

(Image: artofstyle.club)
Finally, maybe you remember his one-eyed glare from the Sony PlayStation exclusive video game series Nioh. Or, maybe from the long-running, multiplatform series Dynasty Warriors! No matter how you know about Date Masamune, you will certainly be familiar with his signature armor, helmet, and crescent moon attachment (yoroi, kabuto, and maedate, respectively). For the specifics on each of these parts of samurai armour and their wider history, be sure to check out our previous blogs here at OrientalSouls: Armor Link and Helmets Link.
Wouldn't it be cool to have a set of his ubiquitous black and silver armor to inspect and display in your own home? You have model cars, model planes, but no model Date Masamune sets – why not?  Well one reason might be because they aren't for sale at your local corner store, am I right?
Date Masamune: A Little Background
Now, before we get ahead of ourselves, there might be a few of us out there who don't know everything there is to know about the great Tohoku warlord, father of Sendai, and 'One-Eyed Dragon' Date Masamune. So let's get caught up on his legendary reputation, shall we?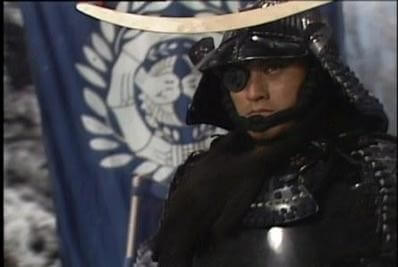 (Image: matome.naver.jp)
Date Masamune (1567–1636) was the heir to a powerful line of daimyo feudal lords who owned and ruled over much of the land of present-day Miyagi Prefecture in Japan's northeastern region of Tohoku. A famed warrior and battlefield master tactician, Date was also remembered for his impressive black samurai armor and helmet set, as well as for his missing eye.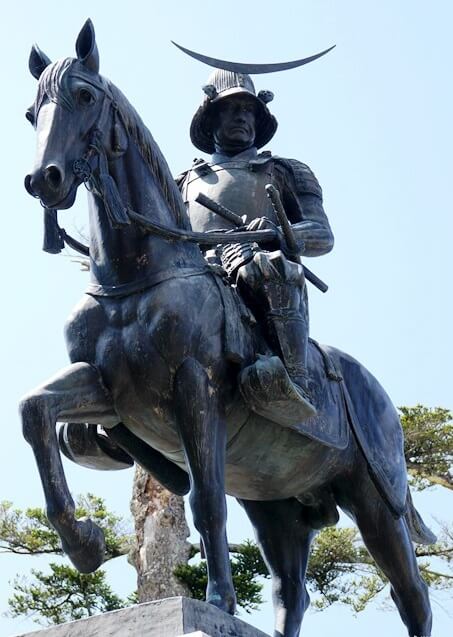 (Image: smilejean.pixnet.net)
The crescent moon maedate or crest mounted on his kabuto samurai helmet has been remembered as a signature Date Masamune look. Made of wood, its massive size was of no nuisance to the mobile and constantly patrolling Date. What's more, he made sure that it would easily break off should an enemy attempt to haul him down by it with rope or pole. Pretty smart way to make sure you remain visible on the battlefield.
Visibility was of course key so that he could command his own men while projecting a powerful image toward enemy lines. The crescent moon made sure you caught the eyes of all who came across him. He also ensured that it would never get the way of his sword. This long list of features attributed to his famous helmet piece lead to the joke that he had truly thought of every possible use for his crest, including its use as a boomerang. Rest assured that this last feature was never implemented.
One last bit of info: about his missing right eye … the rumour is that he asked a court official to remove it with a sword when he was just a child. Having lost vision in it sometime before, he thought he would do away with its wasteful presence. The result was him taking the impressive nickname 'One-Eyed Dragon,' and becoming an even more fearful figure on the battlefield.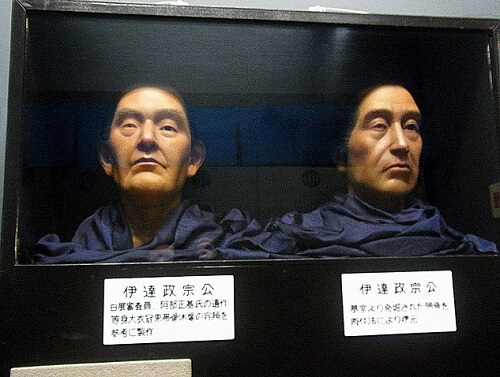 (Image: maxcarter.seesaa.net)
After he had conquered much of northeastern Japan, he recognized in the Tokugawa clan south of him a sizable foe. Controlling his ambitions, Date Masamune negotiated his place within their nationwide government so as to retain local authority and wealth – a warrior who knew his statesmanship! These virtues are part of the ones parents hope for in their children today when they display his armour in the living room at home.
Date Masamune in your Home: Why, Where, and How
Today, as I mentioned, many people throughout Japan display their favourite samurai's armor in the home in order to wish for the healthy development of their young sons. As a symbol of strength and loyalty, the samurai is still an important figure in Japanese society. People often pick their favourites based on the legends or characteristics commonly attributed to the creators of each specific set. Because of his balance of strength and restrain, there are probably thousands of families in Japan with a Date Masamune set in their home. Even still, I have never seen a set for sale in North America or Europe before, have you?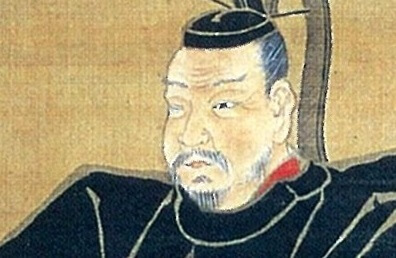 (Image: meigen-ijin.com)
So how on earth are you going to get yourself a model of this legendary set? Well, that's where we come in.
That's right; OrientalSouls has for sale this incredible display set of Date Masamune's most famous armour. Complete with durable stand, case, and backdrop, this is the very same model you will find in houses throughout Japan – houses who use the memory and legacy of Date Masamune to hope for their sons' strength and vitality.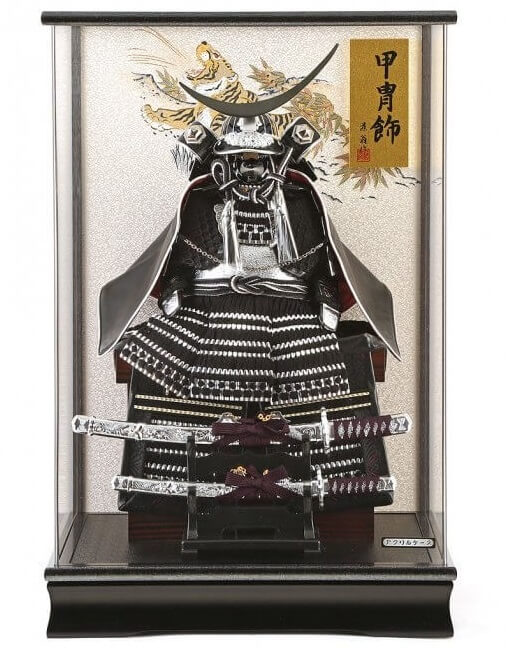 As a replica model, the set comes complete with not only the kabuto helmet and new moon crest, but also Masamune's yoroi armor body pieces and even two scale swords. Most importantly, this set has a beautiful background with tiger inscription to symbolize the strength and braveness of Date as well as the men of your family.
We also have a special set that features Date Masamune's kabuto samurai helmet as the centerpiece. Take a look: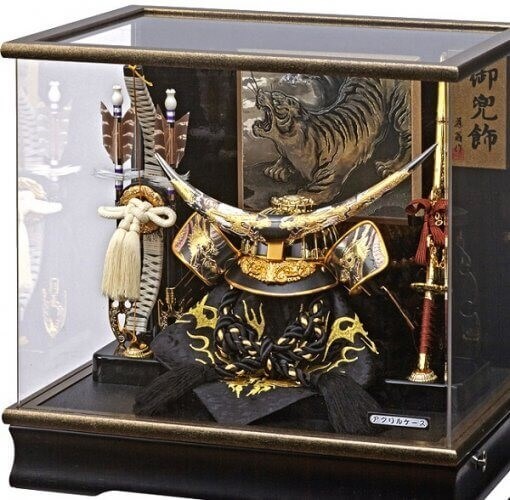 Both items can be found in our store, where we provide safe, reliable service and customer support from the moment you place your order until it arrives at your door.
Both sets are constructed by hand by skilled Japanese artisans and include these impressive and safety-enhancing cases. Note that the cases can be removed for a more intimate viewing experience. These come from the careful workshops of artists who support the yearly May traditions in Japan of displaying these pieces for Children's Day. By taking part in this celebration, you not only get to promote the health of children, but also get to have the legendary dress of one of Japan's most well-known and well-respected samurai – two birds at once!
Stay tuned next time when I introduce an exclusive piece of Japanese art only available here. In the meantime, be sure to catch up on our many other posts over on our blog. See yah!
Products in This Post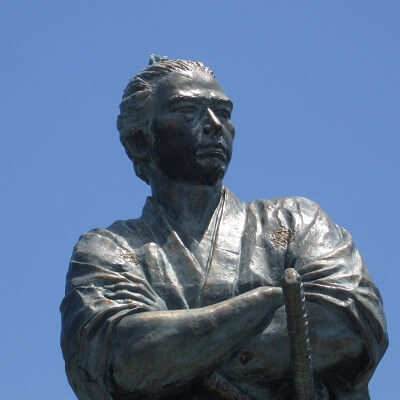 Author - Jay
In my spare time I enjoy watching baseball, tasting local cuisine, and exploring by road and rail. Having lived in several cities around the world, I have an appreciation for local as well as international histories and cultures. Excited by cultural and social exchange, it is my hope that this blog will help promote an interest in Japanese traditional wares and practises by introducing you to their history and meanings.